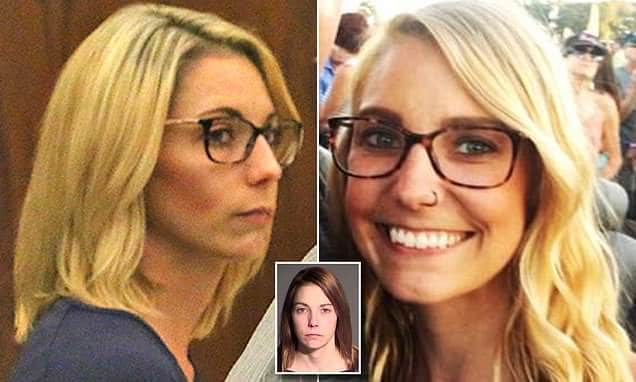 Samantha Fitzpatrick pleads guilty. Wisconsin, Ripon High School teacher admits to having inappropriate liaison with teen victim, including sending explicit images and texts.
A former Wisconsin high school teacher has admitted to luring a17-year-old male student with ongoing liaisons after cops found explicit-graphic messages on her phone revealing six months of romps with her victim.
Appearing in court on Tuesday, Samantha Fitzpatrick, 29, a former English teacher at Ripon High School, pled guilty to sexual assault
The educator now faces the potential six years in prison. A sentencing date wasn't immediately set.
Fitzpatrick was arrested in December last year after police received a tip the female educator was having an 'inappropriate relationship' with one of her students before abruptly resigning according to the Ripon Press.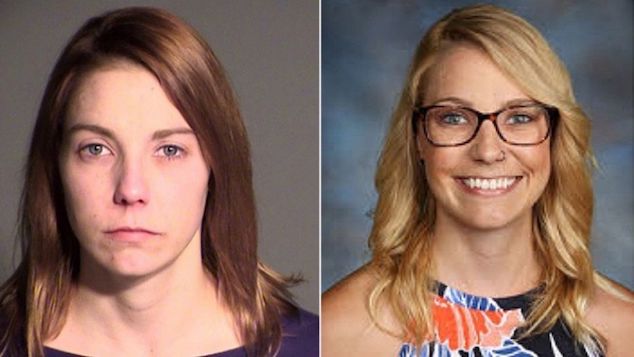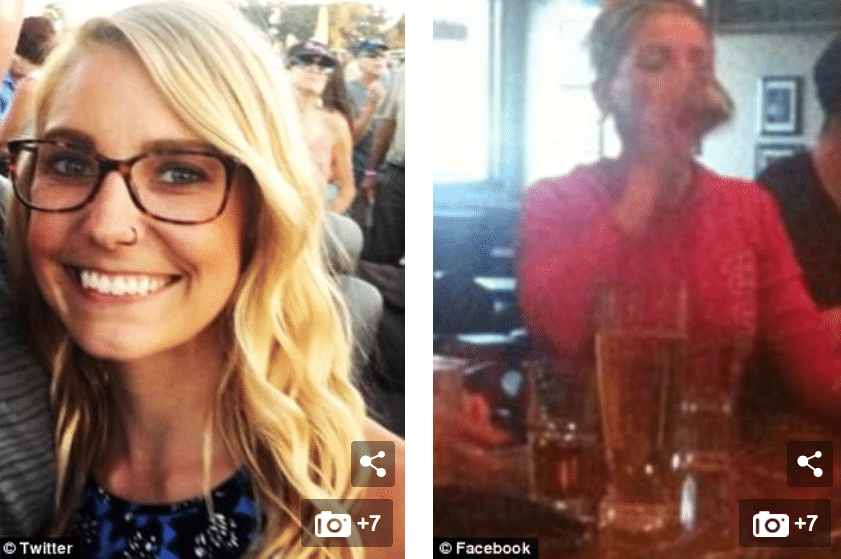 Samantha Fitzpatrick pleads guilty: 'I love you….'
During the investigation, a teacher at the school told police she had heard from a different student that the victim had been telling people he'd had sex with Fitzpatrick at her home. 
Another student also told police that the victim had also said he had 'done stuff' with Fitzpatrick at the Comfort Inn hotel in Ripon. 
A teacher also said she noticed flirtatious behavior between the pair and that the victim was often in Fitzpatrick's classroom sitting next to her desk.
She would pay close attention to the student and tune out the remaining students in the class, according to the teacher. 
When the concerned teacher approached Fitzpatrick about the rumors, she chuckled and said: 'I could see how they would say this.'
They both initially denied the sexual encounters when confronted by police. 
The victim admitted that Fitzpatrick often gave him car rides, but denied the two had a sexual relationship. 
He claimed he only 'joked' about the romp sessions to his friends.
But police quickly discovered a slew of racy and 'sexually graphic' Facebook messages between the pair, which included details of role playing and sex acts they wanted to perform on each other. 
A search of phone records uncovered 67 phone calls the victim made to Fitzpatrick.  
The teacher had deleted the student's number but investigators were able to recover it.  
Some messages included Fitzpatrick professing her 'love for the victim' and asking the student to send revealing photos.
The Facebook messages between them stemmed from November 2016 to May 2017 before she resigned when details of the trysts became public. 
As part of a plea deal, the charges of child enticement, exposing a child to harmful materials and obstructing an officer were dropped. 
Not immediately clear is what led to the female teacher abusing her position of trust, authority and power in subjugating her teen male victim. A running theme amongst many female educators….
'I love you' Wisconsin Ripon teacher romps with teen student.