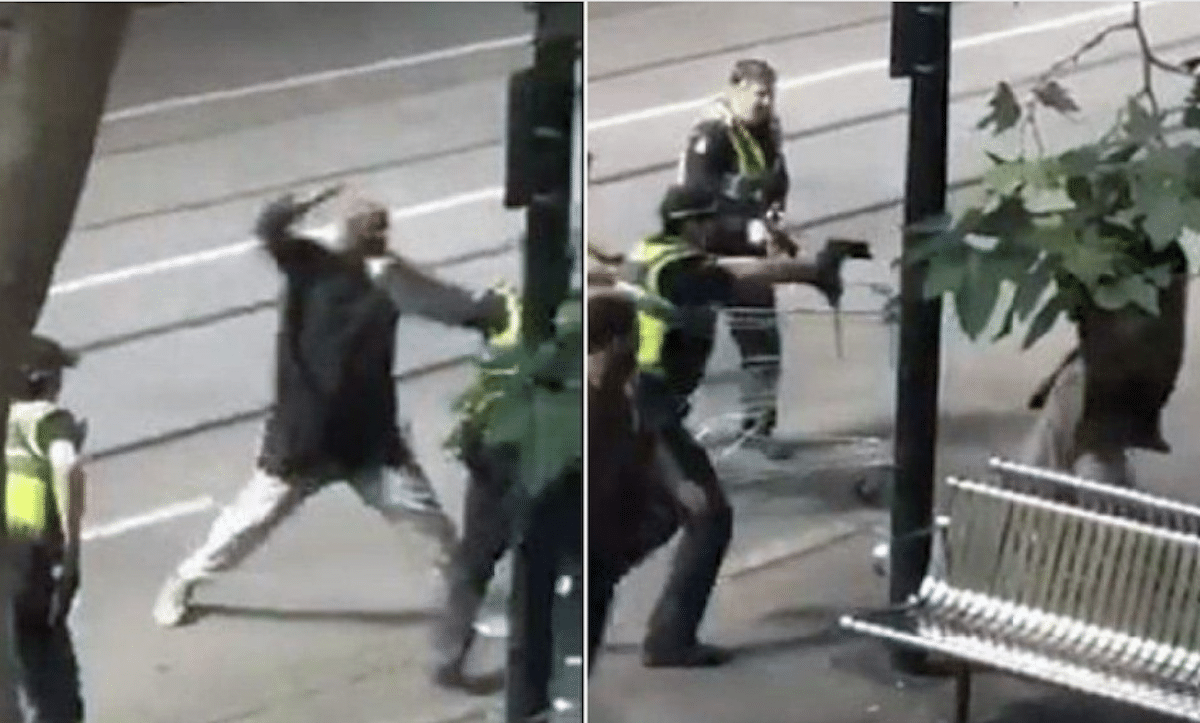 Melbourne stabbing attack perpetrator i'd as Somali emigre, Mohamed Khalif also known as Hassan Shire. One dead, two injured as motive sought.
A knife wielding man hailing from Somalia has been identified after the alleged terrorist was shot dead by police following a stabbing spree along the streets of Melbourne, Australia– which led to three persons, stabbed- one fatally.
Mohamed Khalif who also goes by the name of Hassan Shire was identified by the Herald Sun following the stabbing spree which occurred moments after the Somali emigre, 31, crashed a car he was driving along Melbourne's Bourke Street, setting the vehicle on fire before attacking three male passerby's.
Along with stabbing three male pedestrians, Khalif attempted to attack police who arrived on the scene before being fatally shot in the chest by an officer.
The attack which took place during Friday afternoon rush hour, circa 4.20pm- and was caught on video brought central Melbourne to a standstill. Hundreds of people watched from behind barricades as responding police tried to apprehend the attacker.
Police said one of Khalif's stabbing victims passed away after being transported to hospital, while two other men remained hospitalized.
The fatality was revealed to be a man in his 60's who'd been stabbed in the face.
WARNING: disturbing images. Police have shot a man after a car explosion in Melbourne's Bourke st. Witnesses say he was wielding a knife- others have been injured. More to come @10NewsFirstPER pic.twitter.com/ehMJOEIwKl

— Dougal Wallace🍻 (@DougalWallace) November 9, 2018
M
Somali emigre, Mohamed Khalif was known to authorities on a state and national level:
Following the attack, police said Khalif's vehicle contained several barbecue gas cylinders in the back. A bomb squad rendered them safe without any exploding.
Victoria state police Commissioner Graham Ashton released a statement saying Khalif had been known to police and the incident was being treated as terrorism.
Told the official in part, 'He's known to police mainly in respect to relatives that he has which certainly are persons of interest to us, and he's someone that accordingly is know to both Victorian police and the Federal intelligence authorities'.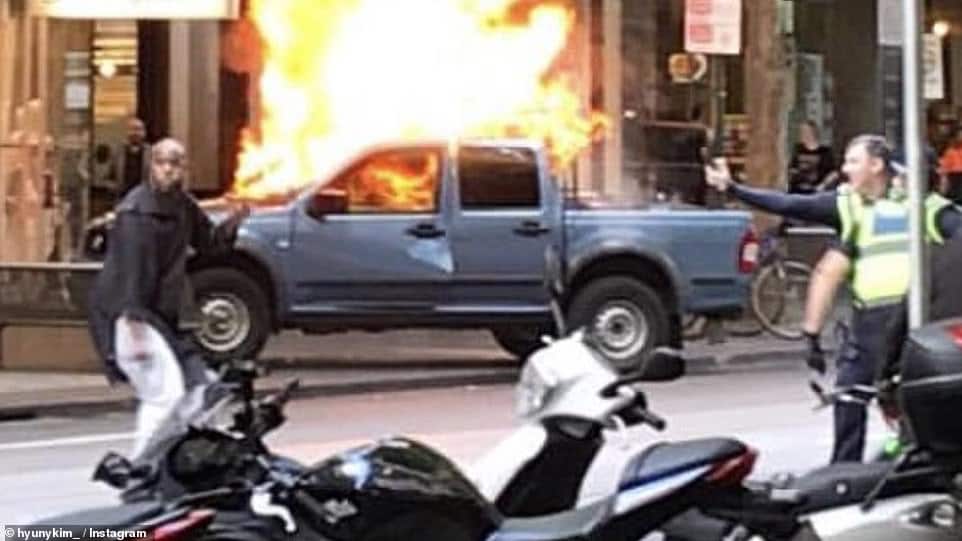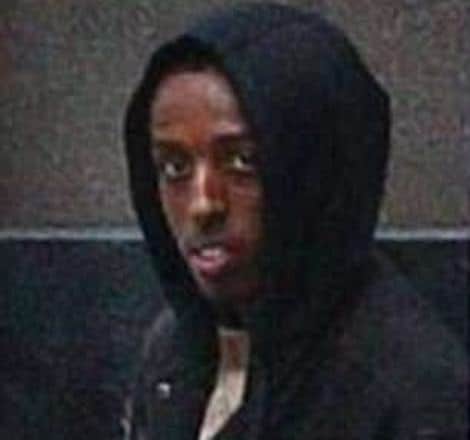 Somali emigre, Mohamed Khalif motive unknown. ISIS links?
Friday's attack comes a year after Khalif's brother, Ali Khalif Shire Ali, 21, was arrested in November of 2017 in relation to an alleged foiled terror attack in Federation Square, also in the heart of Melbourne. 
Local press reported both brothers along with their family being known to counter-terror agencies at a state and national level and were thought to have ties with north African extremist groups.
Khalif's passport was cancelled several years ago after he was flagged as one of 300 potential security risks.
It was also noted police are unable to get in touch with Khalif's wife, with authorities saying the woman is missing and radicalized.
Since moving to Australia from Somalia in the 1990's, Khalif's prior arrest record revealed him having 'minor' offenses in relation to 'cannabis use, theft and driving offenses'.
Authorities released the identities of one of the two recovering individuals as Rodney Patterson, 58- hailing from Tasmania. 
ISIS have since claimed responsibility for the attack, releasing a statement saying 'the perpetrator of the operation in Melbourne was an Islamic State fighter and carried out the operation to target nationals of the coalition fighting IS', Amaq reported, allegedly quoting a jihadist security source.
ISIS have previously claimed responsibility for attacks that were later discovered to be unrelated to the organization. 
Authorities have yet to say what may have incited Friday's 'terror' related activity as investigations continue.
Different angle of the Bourke St attacker being shot by police. What is this insanity? #BourkeSt #Melbourne pic.twitter.com/nwwVYwQBd4

— The LFC Couch 🗣🎙 (@LFCCouch) November 9, 2018