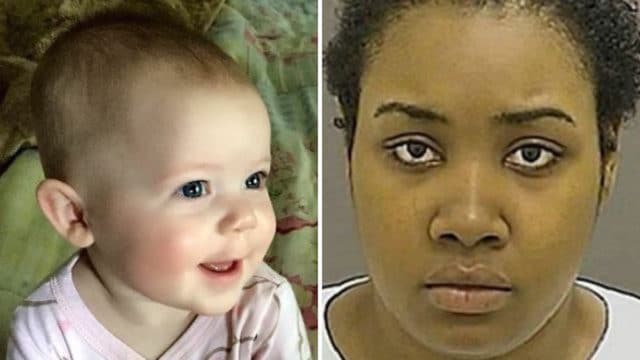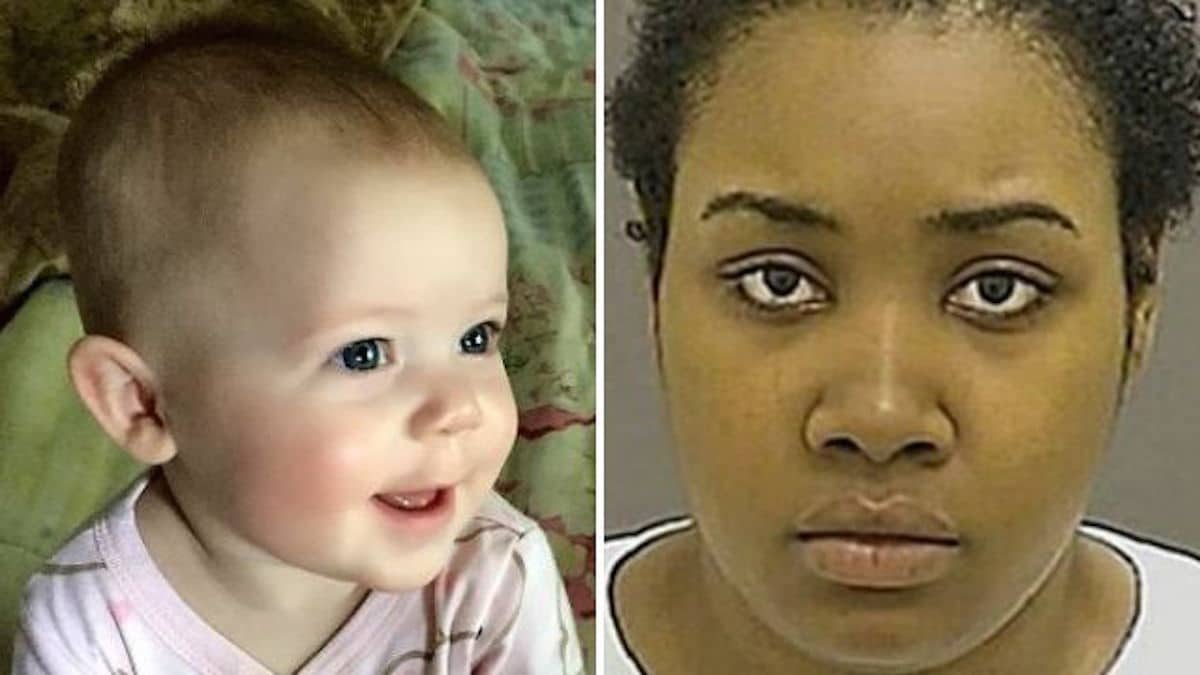 Baltimore daycare worker Leah Walden sentenced after pleading guilty to the smothering death of baby Reece Bowman at Rocket Tiers Learning Centre. Could a child's death have been prevented? 
A daycare worker has pleaded guilty to smothering an eight-month-old baby girl to death after the child wouldn't go to sleep.
Appearing at a Baltimore court hearing on Tuesday, Leah Walden, 24, admitted to the murder of Reese Bowman at Rocket Tiers Learning Center in May 2017.
Judge Althea Handy sobbed as she sentenced the daycare worker to 70 years in prison.
Told Reese's father Justin Bowman as he addressed the court: 'I will never see my girl take her first steps, hold her, kiss her, comfort her when she's scared, hear her say "I love you". I am devastated.' 
Told the father as he addressed Walden: 'Reese Annette Bowman accomplished more in her short life than this woman ever will.' 
Walden tried to explain her actions by saying she'd snapped and had not been given appropriate training or assistance for her job.
Not immediately clear is what extent of training Walden had prior to her role at the daycare centre and whether the daycare centre itself ought to have provided more feedback and monitoring along with a rigorous hiring policy.
During an emotional court appearance Tuesday, daycare worker Leah Walden pleaded guilty to murdering a baby girl last year. https://t.co/H1edduZ2B9

— The Baltimore Sun (@baltimoresun) November 27, 2018
Leah Walden Baltimore daycare worker: 'I'm sick of this little b****'
Assistant State's Attorney Anne Colt Leitess said Walden had told a co-worker, 'Girl, I'm frustrated. I'm sick of this little b****. I hate this little b****. She makes me want to punch her in the face.'
The court heard that Walden returned from lunch and became frustrated that baby Reese would not sleep.
She then slapped her and pinned her down before piling blankets over her face and suffocating her.
Walden initially claimed she'd fed the baby and put her in a crib for a nap before coming back 45 minutes later to find the girl unresponsive.
But her argument unraveled after the center's CCTV showed otherwise.
Walden was seen covering the baby with 'excessive blankets for long periods of time'.
The daycare worker was also filmed covering the child's face with a pillow, violently snatching the baby and slapping her.
CCTV footage played in court showed the baby kicking wildly as the enraged daycare worker smothered her with a blanket.
Walden accepted that the murder was premeditated but said: 'There was not a time in my heart that I wanted this to happen.'
Her sister Samantha Carlton told the court: 'She's not a monster. She's not an evil person. She was frustrated.'
Addressing the Bowmans she said: 'I'm so sorry. With all my heart, I'm sorry.'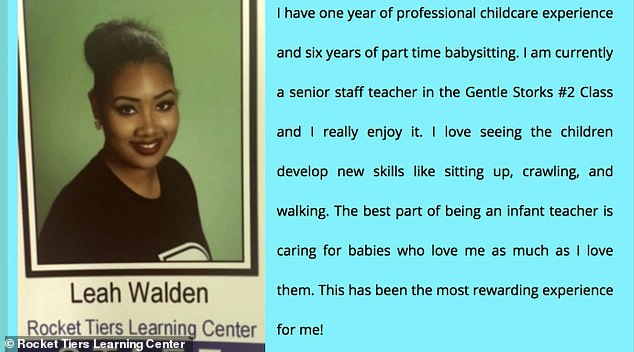 Was Leah Walden fully equipped to take on her new role as a daycare worker?
Reese's father said the family had been forced to sell their house, leave their jobs and move away from Baltimore after the murder. It has left them 'devastated'.
An obituary written by Reese's parents, posted shortly after her death read: 'Dearest baby, please know that our greatest blessing was having you.'
'This beautiful, happy, loving child entered the world on September 4, 2016, being the first girl born into the Bowman family in 47 years.'
'She had recently began chattering, clapping and crawling. She lit up and laughed every time her brother, Sawyer, was nearby. Taken way too soon from all those who love her, her spirit and memory will remain in our hearts eternally.'  
Rocket Tiers was shut down after Reese's death and a crowdfunding campaign to pay for the Bowman's funeral costs raised over $50,000.
In a statement at the time of the incident last year, Baltimore Police said it appeared the baby was awake at the time of the assault.
Stanley Bradford, head of Baltimore's homicide unit, said: 'To me, and all of us who are parents, when we look at something like that, there's no explanation to give.
'It's just evil. I mean what motive is there to treat a baby that way? 
'From what I saw, why would you treat an 8-month-old baby, or any child for that matter, in that manner?' 
Bradford added: 'Watching that video is disturbing. Reese Bowman, in my opinion, was tortured.' 
Her family released a statement saying losing her had caused 'tremendous pain' and said their 'hearts are broken'.
They added: 'No family should ever have to experience the loss of a child under any circumstances.'
Leah Walden will be eligible for parole in 2053.