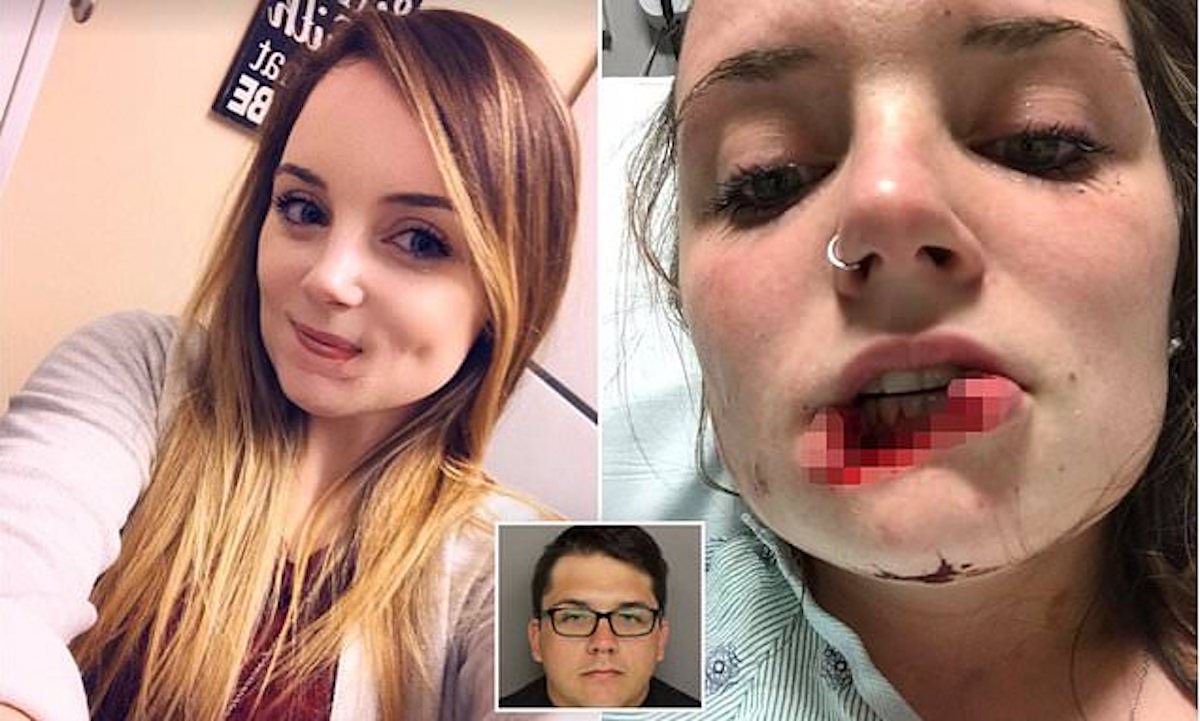 Seth Aaron Fleury, South Carolina man sentenced to 12 years after biting off his ex girlfriend, Kayla Hayes' lip off after refusing to get back together. 
A Simpsonville, Georgia woman has told of having closure after her former boyfriend was on Thursday sentenced to 12 years jail after biting her lip off.
The jail sentence follows Seth Aaron Fleury, 23, pleading guilty to a charge of assault and battery of a high and aggravated nature.
Matters came to the fore, when on Oct. 21, 2017, Fleury met up with his ex-girlfriend-Kayla Hayes, 19 to 'discuss their relationship'. However, as such 'meeting' tend to go- the floundering couple ended up in disagreement.
According to the dailymail, Hayes said she was 17 when she started dating Fleury in October 2, 2016, who was 21 at the time.
But after almost a year of him treating her like his 'property', Hayes said she broke things off for good in September last year- only for Fleury to refused to accept her decision.
According to a solicitor's news release, Fleury got upset when his former partner didn't want to get back together- with the man trying to kiss her.
'She pulled away and he bit down on her bottom lip with such force that her lip was amputated,' the news release noted, after which point, Fleury fled.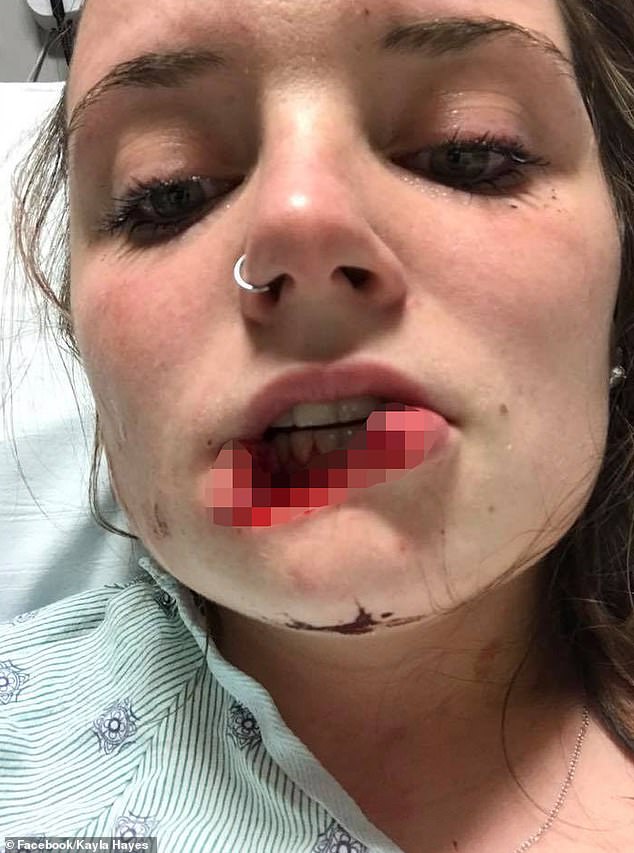 Attempts to reattach Kayla Hayes lip were unsuccessful: 
Doctors attempted to 'reattach her lip' during 'emergency plastic surgery,' but their attempts were unsuccessful, the solicitor's new release continued. The woman now endures 'permanent, serious scarring and permanent, limited range of motion in her mouth,' the news release said.
'This case demonstrates the unique circumstances under which domestic violence occurs, and how quickly these situations can escalate into violence,' the news release stated. 'Hopefully this prison sentence will make it clear to both this defendant and other abusers that domestic violence in any fashion will not be tolerated.'
During Thursday's hearing, Hayes recalled the day her life changed, how she ended up sitting in a puddle of her own blood with her lip on her leg and wishing her injuries would take her life.
'October 21st, 2017. This was the day that a piece of me died,' she said.
Reiterating, 'No one deserves to be hurt by the ones they love, but unfortunately it is more common than we realize'. 
Fleury will not qualify for parole until at least 85 percent of his prison term is completed, the news release said.