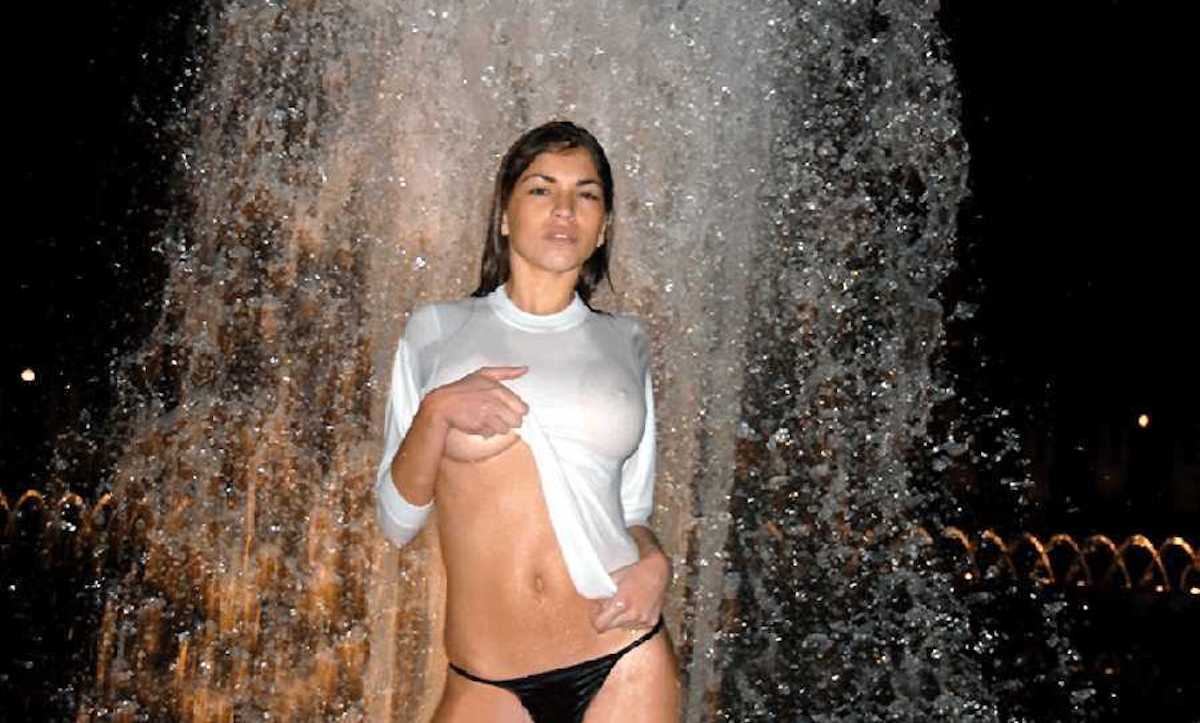 Antonella Barba heroin arrest: Decline of American Idol wannabe star. Former reality star-aspiring singer's arrest latest in setback for former entertainer hopeful. 
A former contestant who appeared on the sixth season of American Idol has been arrested for selling heroin.
Antonella Barba, 31 was booked by sheriff's deputies in Norfolk County, Virginia on Thursday.
TMZ reported Barba being charged with one count of distributing heroin with an intent to sell – a felony that carries a sentence of between five and 40 years in prison.
Barba was ordered remanded to jail without bond reported the Virginia Pilot.
Virginia's drug laws are considered some of the strictest in the country, particularly when it comes to heroin.
Just possessing heroin can result in a 12-month jail sentence.
Former American Idol contestant pleads guilty to Fentanyl charges- faces 10 years jail
Former 'American Idol' contestant Antonella Barba busted on drug charge: report pic.twitter.com/CF8hoGcwXG

— Vishal Bhanwariya (@vishal7732) October 14, 2018
Antonella Barba heroin arrest: Latest setback.
It remained unclear if Barba was dealing in order to support a drug addiction habit or purely for financial gain.
Thursday's arrest is the second time that Barba has had a run-in with the law.
In 2011, she was arrested for shoplifting in New York City. The nypost reported Barba being busted stealing gloves worth $18.81 at a Manhattan, Urban Outfitters. 
A year later, she appeared on another reality show – Fear Factor.
The aspiring entertainer's latest TV appearance was during a May, 2018 'Jimmy Kimmel Live!' video that brought previous past 'Idol' stars together for a musical 'Where Are They Now?' segment.
Of note, fellow Idol alum Haley Reinhart, who also appeared in the Jimmy Kimmel Live! segment, was arrested on one count of battery after getting into a bar fight in Chicago, Illinois, last year.
Antonella Barba courting fame – but not necessarily for the right reasons.
Barba first achieved fame when she appeared on American Idol, the popular televised singing contest, during its sixth season in 2007.
She was eliminated just before the top 12 singers were chosen for the talent competition.
The aspiring singer-reality star caused a stir at the time after she was photographed posing in a wet t-shirt in the fountain of the World War Two Memorial.
She also made news during her time on the show after racy photographs of her were leaked to the internet.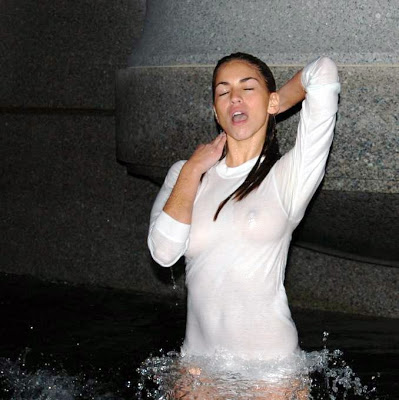 Antonella Barba a leaked sensation: 
Racy pictures showed Barba in various stages of undress. She acknowledged at the time that the photos were authentic but they were leaked without her consent.
Online chat rooms and blogs were abuzz with Idol fans and internet gawkers commenting on the photos after they appeared.
Through it all, Fox executives and producers kept silent, and no mention of the flap was made on the show until when judge Simon Cowell told Barba he thought she'd handled herself well amid the media frenzy.
Barba said at the time she found the controversy embarrassing and distracting but conceded that 'my name is, I guess, more well known because of it.' 
Barba is scheduled to go to court in Norfolk on Monday.