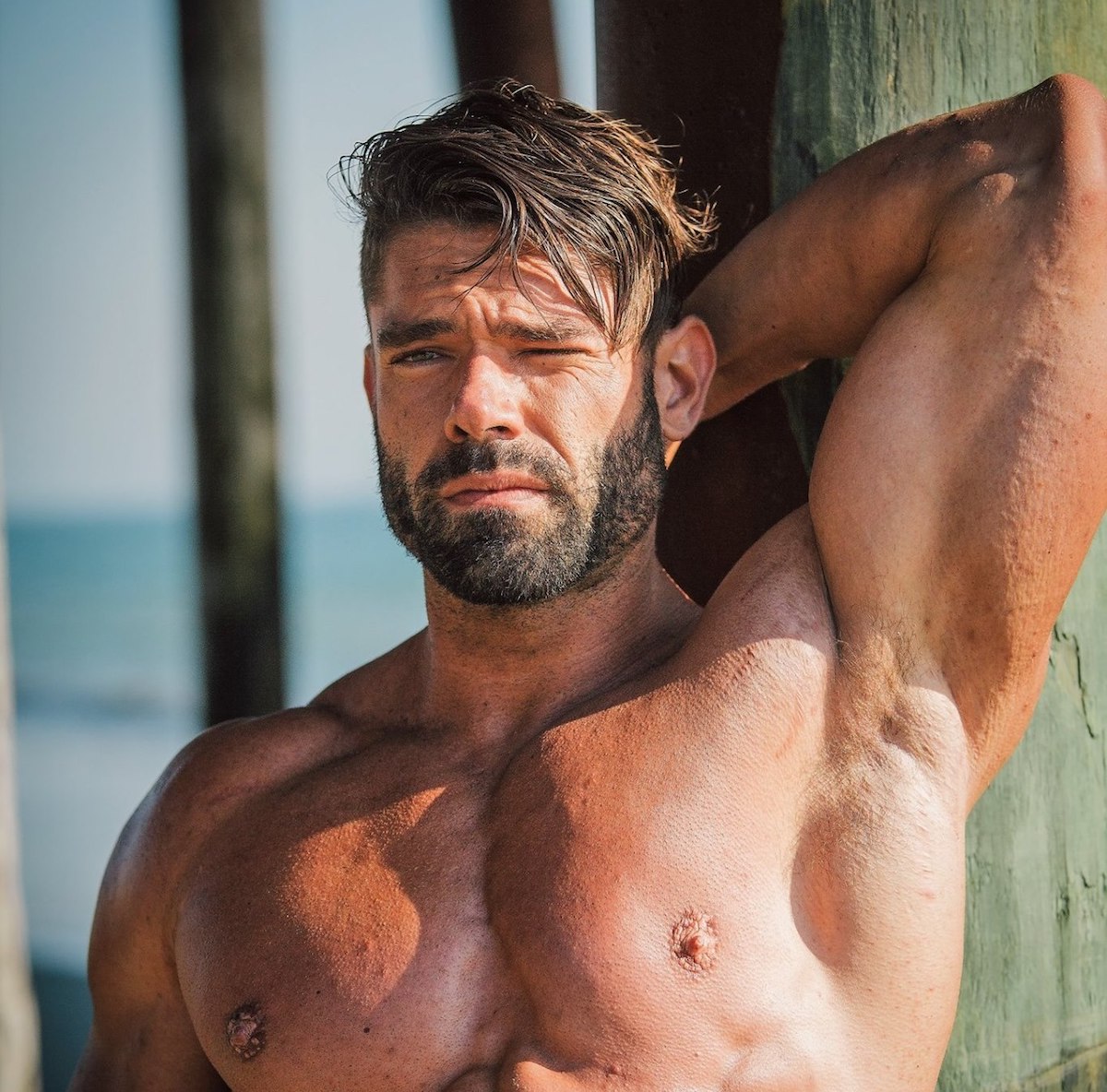 Geoffrey Tracy a fitness bodybuilder model pleads not guilty to attempted murder after stabbing his roommate 16 times following unwanted advances. 
A fitness model has admitted to trying to murder his roommate in 'self defense' after the man allegedly made unwelcome advances on him.
The admission follows Geoffrey Tracy stabbing Gregory Kanczes 16 times a few days after moving to New York to dance at a gay strip club last month.
Newly released court papers revealed Tracy confessing, 'The guy tried to make moves on me, I told him no, then he said he'd shoot me so I had to defend myself'. 
'I had a knife to him, he went for the gun. I filmed myself on my iPhone saying I didn't want to kill him. He had a gun. I had to kill him'. 
The 25-year-old personal trainer, originally from Gilroy, California, also admitted  ditching the knife in a dumpster following the August 14 attack.
Kanczes, who was stabbed in the neck, chest and shoulder, survived the attack and was eventually released from Bellevue Hospital.
So threatened was Tracy, that the man told police he filmed the entire stabbing episode.
'I'm so glad I filmed it. In case I had to stab him, I filmed it,' Tracy told cops following the near-fatal encounter. 'I had a knife to him, he went for the gun. I filmed myself on my iPhone saying I didn't want to kill him.'
During his confession following the stabbing, Tracy told cops, Kanczes 'had a gun' and that he "had to kill him" only to retract his claim shortly after.
'He said he was going to shoot me. I didn't see a gun,' Tracy told cops.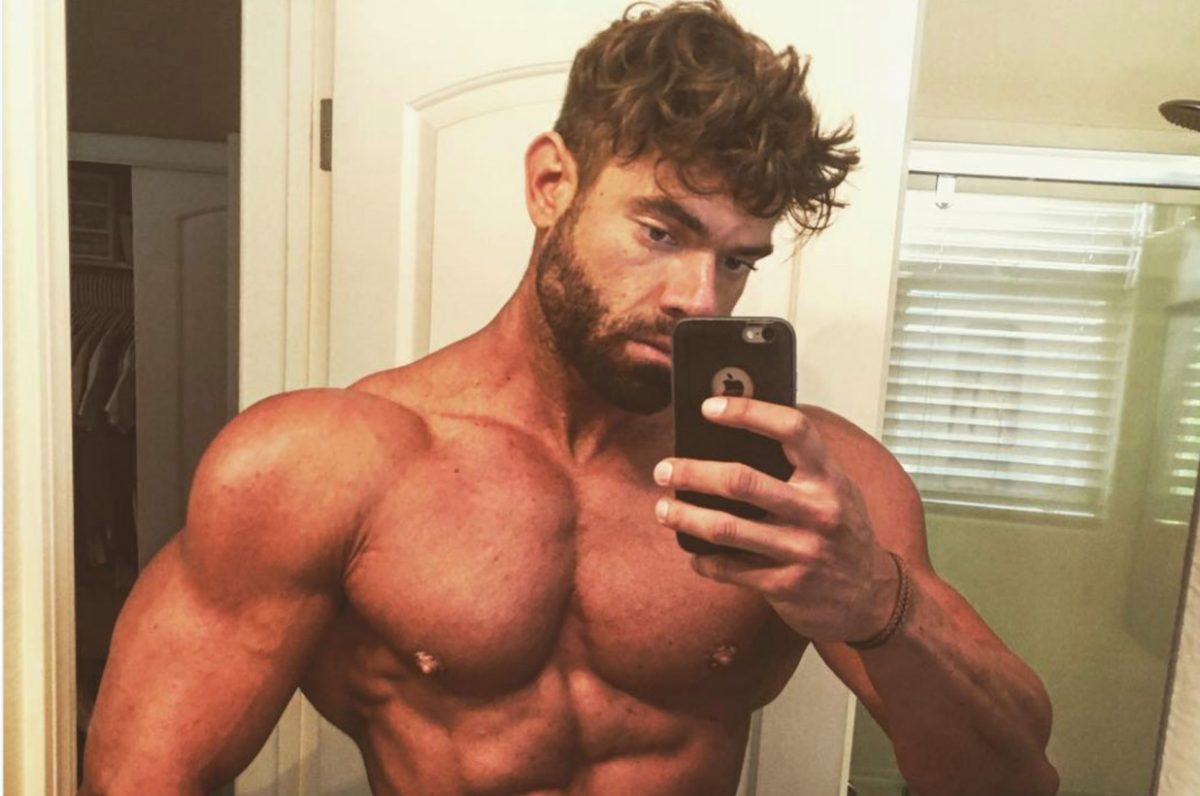 Geoffrey Tracy Instagram: 'YES I take obnoxious selfies.'
Appearing in court on Wednesday during his formal arraignment, the nypost reported Tracy pleading not guilty to one count each of second-degree attempted murder and first-degree assault. Prosecutors offered him 20 years in prison in exchange for his guilty plea.
The stabbing occurred a few days after Tracy arriving in NYC to work at a strip club.
A source via the nypost revealed the venue's owner seeing Tracy's Instagram fitness photos, buying him a plane ticket and arranging for him to stay at Kanczes' Hell's Kitchen apartment.
The competitive bodybuilder allegedly became flummoxed by Kanczes' advances, only for the older man to block him from leaving the apartment and allegedly threatened him according to Tracy.
Noted Tracy on a recent Instagram post, 'YES I take obnoxious selfies…But let me just explain: bodybuilding and fitness is my passion/sport/hobby, and I like to share my progress'. 
Kanczes' ex-boyfriend, Norman La Chance has since disputed Tracy's self defense claims as laughable.
'He's so muscular and Greg's not,' said La Chance, who dated Kanczes for 12 years. 'You could have thrown him and ran out the door. You don't stab somebody.'
Tracy is free on $500,000 bond.