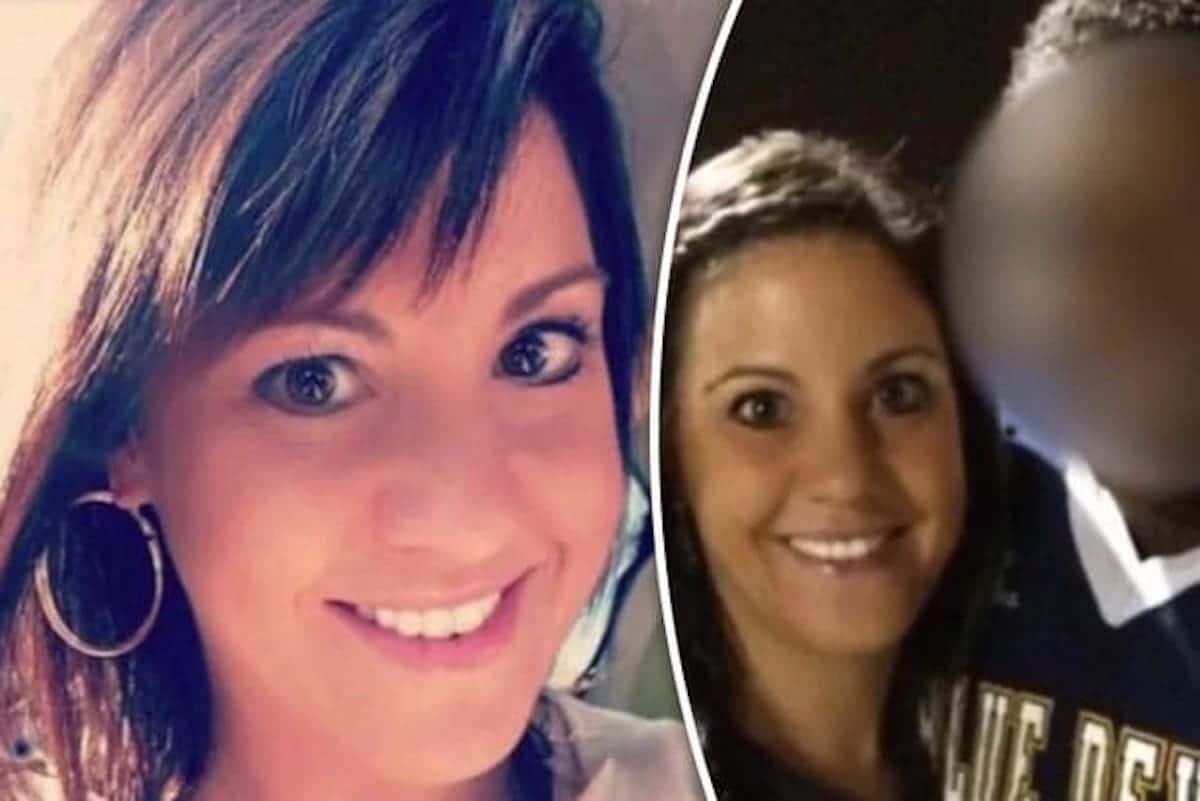 Akron and Tallmadge, Ohio school districts along with former teacher, Laura Lynn Cross sued by adopted teen student after having his baby.
A former Ohio school student is suing a teacher who allegedly groomed him for physical trysts, adopted him and then had his baby according to cited court records.
The unnamed 20-year-old victim filed a federal lawsuit, Monday against Akron and Tallmadge school districts, in addition to the teacher Laura Lynn Cross, Courthouse News Service reported.
The suit alleges administrators in both school districts knowing about the relationship between Laura Lynn Cross and the student, which progressed from meeting when the student was in sixth grade to having sex and Cross obtaining partial custody of him.
However, school administrators did not take action, the suit states. The effect of the defendants' lack of action 'condoned and facilitated' an environment of sexual abuse Cross committed against the plaintiff, reported cleveland.com.
According to the lawsuit, Cross began grooming him for the alleged relationship in 2009 when he was 12 years old. They allegedly first had physical intimacy in September 2012 when the student was a freshman at Buchtel High School in Akron.
Court records indicated the then language arts teacher initially invited the boy to use her home swimming pool before encouraging the student to 'sleep over'.
Their relationship reportedly became more complicated in 2015 when Cross convinced his mom to give her partial custody so she could 'mentor him.' He reportedly then moved in with Cross at her Tallmadge home before enrolling at nearby Tallmadge High School in August 2013. 
The victim's mother filed a police report alleging they were having an affair in June 2015 after coming across twitter messages the teacher had sent her son. Charges weren't filed until authorities learned six months later of Cross having given birth to her adopted son's baby reported News 5 Cleveland.
Cross, 37, was ultimately sentenced to three years in prison for sexual battery in connection to the three-year relationship with the male student after pleading guilty in March, 2018.
The lawsuit filed this week — which alleges sexual harassment, assault and battery, and negligent hiring — seeks unspecified damages for the student.
'This case challenges the multiple supervisory and other failures on the part of Akron Public Schools, their agents and employees and Tallmadge City Schools, their agents and employees, to prevent adult Laura Lynn Cross, from sexually abusing, assaulting, and raping the plaintiff, a student and a minor,' the suit stated.
Photos: Laura Lynn Cross Ohio teacher has love child with 14 year old student