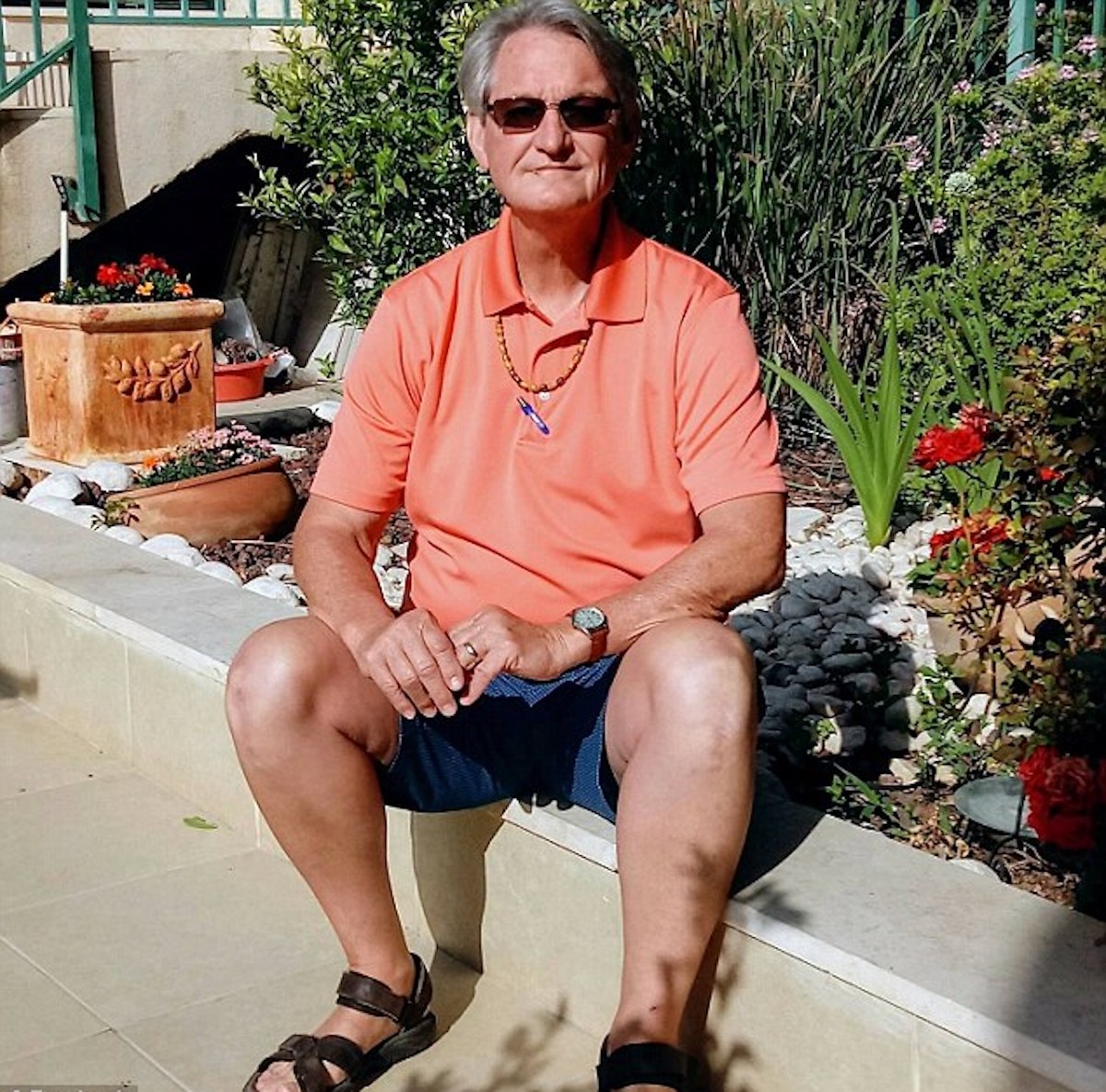 Jimmy L. Taylor an American pastor is arrested after physically and verbally assaulting a hotel employee during racist tirade. Missionary blames 'mental disease'. 
Uganda authorities have arrested an American missionary after the 'elderly man' was caught on camera verbally and physically assaulting an employee of Grand Imperial Hotel in Kampala.
The missionary, identified as former Vietnam vet pastor, Jimmy L. Taylor, 69 – was taken into custody following allegations of accosting a hotel employee following the worker having 'disgraced Jesus'.
The arrest was confirmed by Don Wanyama, the Senior Press Secretary to President Yoweri Museveni, via his Facebook page.
Read the post, 'Jimmy L. Taylor, the American citizen caught on camera assaulting a worker at Grand Imperial Hotel in Kampala has been arrested. He is currently detained at the Central Police station'. 
The post was accompanied by video footage showing the 'white' Arizona missionary worker in handcuffs, being led to a police station by someone who appeared to be a plainclothes policeman.
The post appeared just hours after another Facebook video post began to go viral, showing the same same American, sporting a Vietnam Veteran cap repeatedly assailing a hotel employee known by his first name, Francis. 
So this Racist American, Jimmy Taylor, carried himself to Uganda and started assaulting a staff at Grand Imperial hotel in Kampala, thinking that we are still in the colonization and slavery era. Pathetic! pic.twitter.com/xbrG47uDqm

— Victor Mochere (@VictorMochere) August 18, 2018
Jimmy Taylor, the American citizen caught on camera assaulting a worker at Grand Imperial Hotel in Kampala, has been arrested. He's detained at the Central Police Station, Kampala on charges of assault. @PoliceUg pic.twitter.com/sWVMRDSgl4

— Don Wanyama (@nyamadon) August 17, 2018
Jimmy L. Taylor missionary racist tirade: On a religious crusade or colonial expedition?
Footage shows Taylor assaulting his victim with blows. The victim at all times remains calm, even when the missionary is heard at one point calling the worker, 'n*gger.' 
Berates the American missionary, 'You are not a human. You hate Jesus? You hate yourself? You hate me? I am not gonna tolerate no more. Jesus is not gonna tolerate.'
At some point the missionary turns to the person filming the incident and shouts, 'Film me.'
Adding, 'Fxck Uganda, I've come to love Uganda, I've come to help Uganda, but Uganda hates Jesus through this son of a bitch'.
Taylor once again turns on his victim and continues throwing punches at him while uttering further obscenities. 
Not even the appearance of what appears to be a security personnel holding a walkie talkie is enough to deter the American pastor. 
'This man hates Jesus, he hates Jesus… I cannot understand,' Taylor is heard wailing. 'No! No! You obey what I say. I don't obey you. Open my f****** room now! You b****! Look at me! Look at Christ who died for you'. 
Interestingly, another companion who is off camera and likely the individual filming is heard urging the victim to maintain his calm.
Regales Taylor whilst being filmed, 'Uganda has come under condemnation, because they have hated themselves and they have hated Jesus Christ.' 
Uganda Dispatch reported police releasing comments from Taylor, confessing his crimes and blaming the 'episode' on mental related illness caused by stress. Others wonder otherwise….
Authorities continue to investigate as they determine what actions to take next.
Thank you for your vigilance and sending us a video of an incident that happened at Grand Imperial Hotel. We have arrested the suspect, Jimmy Taylor, an American citizen. He was detained at the Central Police Station, Kampala on charges of assault. #CommunityPolicing pic.twitter.com/zcGFqLd4AP

— Uganda Police Force (@PoliceUg) August 17, 2018
Keep in mind that Africa especially the East is now full of "missionaries" like pastor Jimmy Taylor, racist to the bone yet in Africa to "spread the gospel". The same type of Evangelicals that are the hardcore #Trump base in the US https://t.co/d8AzI8Tzoj

— Babou Sarr (@baboubsarr) August 18, 2018
#uganda #JimmyTaylor #RacistPastor #Racist here is the racist pastor in Uganda guys we found him on facebook !#USA #USPastor pic.twitter.com/2kqNJxW862

— Isiah (@Isiah59945536) August 18, 2018
Video!
White 'Christian pastor' In someone else's nation calling a Black man a bitch and nigger, as a way of honoring Jesus.

Apparently Jimmy Taylor thought he was in Uganda to buy slaves when he said, "NO! NO! You obey what I say. I don't obey you."https://t.co/f8Hp4KvMSN

— The New Me (@orangeseahorse) August 18, 2018
@PoliceUg please hold Jimmy Taylor in custody for as long as legally permissible. Please charge him with assault, destruction of property & hate crimes equivalent under new Ugandan law. The victims should immediately file civil claims against him in Uganda & the US.

— Dr. Jeremy Levitt (@drjeremylevitt) August 18, 2018