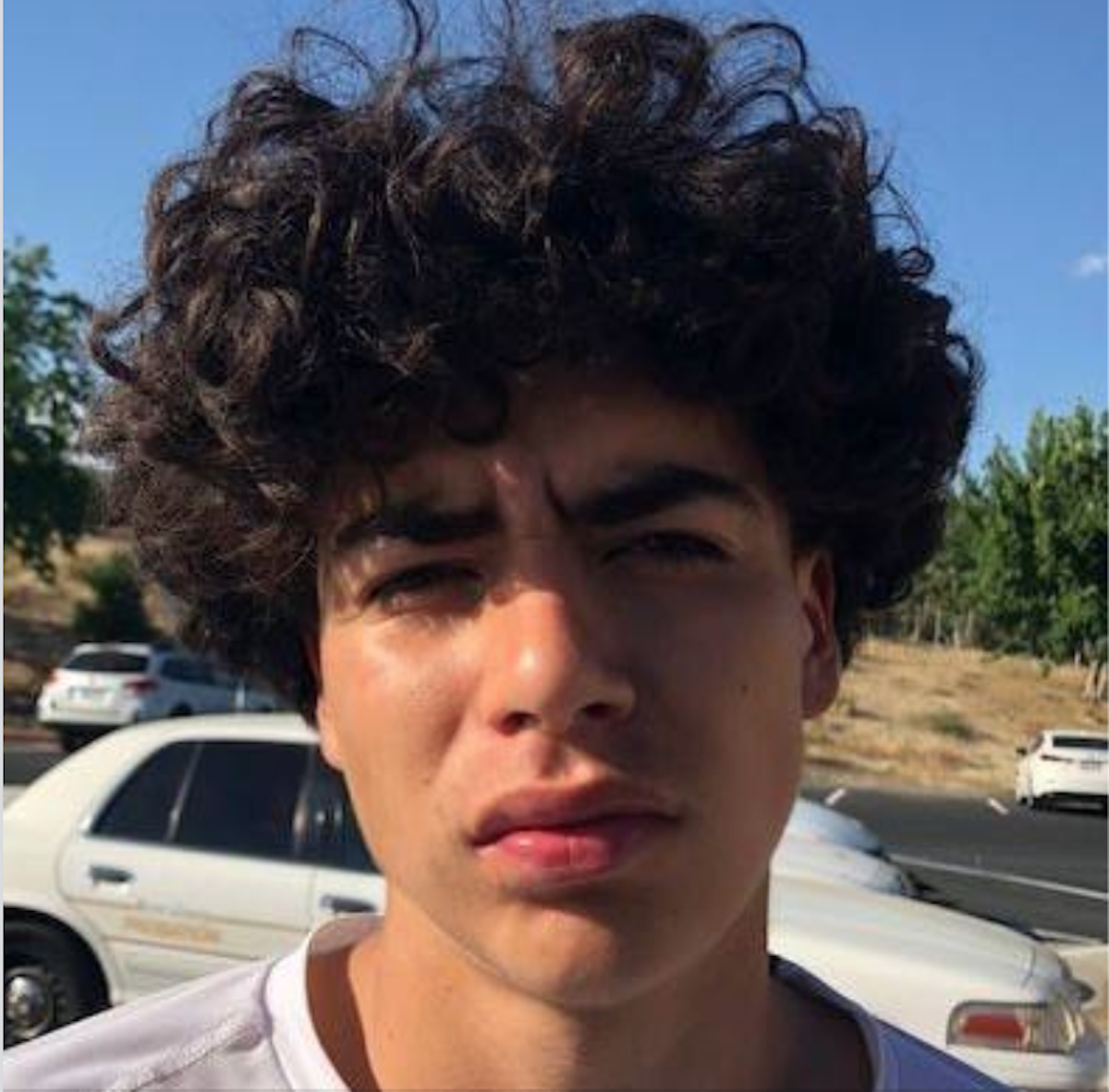 Jesse Ramon a California teen is arrested for animal abuse after beating dog while dog watching for Ridgecrest friend, 

Ethan Greens.
Going viral is video of a California teen mercilessly beating a dog and throwing the animal to the ground while the owner was away.
Surveillance video taken at a home in Ridgecrest showed 18-year-old Jesse Ramon walk into the kitchen, drag the dog from underneath a table and repeatedly smack it with what appears to be a leash, or belt.
Ramon then lifts the dog in the air by its collar and continues his vicious attack on the animal. 
He puts the dog on the floor and smears feces in its face before picking the dog up in the air and throwing it on the ground.
The dog lands on its feet and scurries back under the table as Ramon bends down and appears to yell at it.    
Marissa Gonzalez posted the video on her Facebook page writing that Ramon was dog-sitting for her friend Ethan Greens when Ramon unleashed his anger on the dog, named Bella.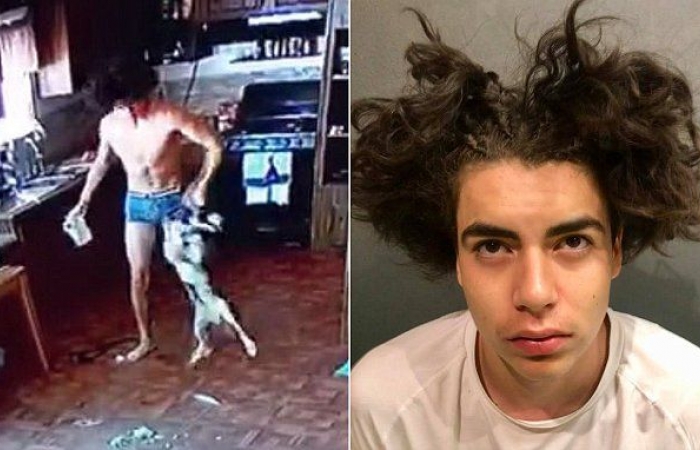 Jesse Ramon animal abuse boasts of six prior instances of 'dog disciplining.' 
Posted Gonzalez: 'HERE IS HOW NOT TO DISCIPLINE A DOG. I want everyone to see what an actual piece of s*** is,' she wrote. 
'He goes on to say he's done it up to 6 different occasions. There is absolutely no reason for a small dog to be lifted off the ground and hit by someone. This wasn't him trying to teach Bella a lesson, this was him getting his daily aggression out on an animal and wanting to cause Bella pain. Dogs do have feelings.' 
Upon being posted, the video led to commentators expressing outrage and sparking the Ridgecrest Police Department to investigate. 
In a post over the weekend, police said Ramon came in for questioning and was arrested on felony animal abuse. Bella has been reported being ok following the harrowing incident. 
It remains unknown why Ramon chose to viciously assault the dog and to what degree the assault is reflective of his own attitude towards his own being…