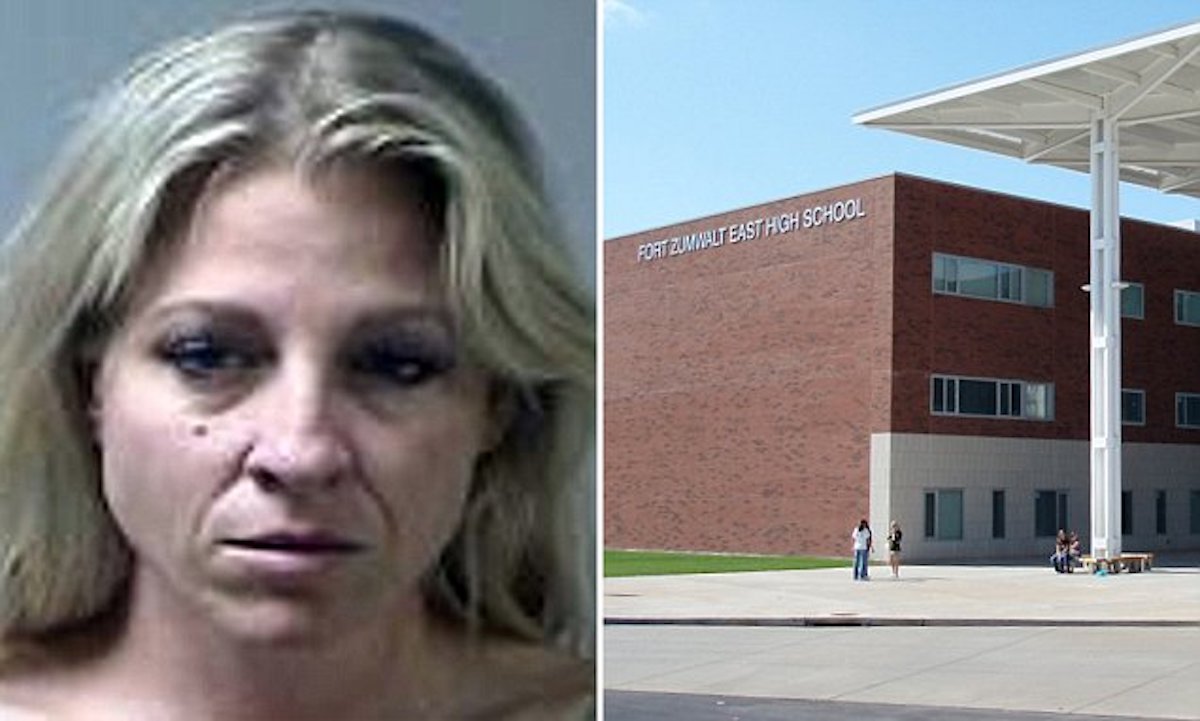 Ericka Beverly Oxford a Missouri volunteer track coach at Fort Zumwalt East High School arrested after getting caught having physical tryst with teen student by father.
A Missouri volunteer track coach has been arrested having a physical tryst with a 17 year old student on her team after the teen's father caught the teacher mid act at the family home.
Booked with felony sexual contact with a student, a class E felony was Ericka Beverly Oxford, 41.
The female coach's arrest follows the unpaid parent having worked with the Fort Zumwalt East High School's boys track team two to three times a week from April through August, according to court documents cited by Fox2Now.com.
During her term as coach, the teen victim told St. Peters police, sneaking out of his house to meet the coach who in turn 'snuck' the teen into her home where they physically engaged.
However their relationship was outed in May 2018 when the student left track practice with Oxford and they went to his home, where his father caught them mid act.
Upon being interviewed, Oxford admitted to having a consensual physical relationship with the student, according to the St. Louis Post-Dispatch
Ericka Oxford went through 'thorough background check,' says school principal letter.
Fort Zumwalt East High's principal sent a letter to parents to announce that the relationship did not take place on school grounds. 
'St. Peters police assure me that none of the alleged contact occurred at school,' the letter said. 
'The accused passed a thorough background check used for volunteers and was registered with the Missouri State High School Activities Association,' it added.  
The educator was taken into custody upon turning herself into authorities Friday morning and released upon posting $20K bail. The woman's terms of conditions of bail included not having contact with the victim or his family. 
Not immediately understood is what led to the female educator abusing her position of trust, authority and power to subjugate her male victim….a trend of behavior amongst many female educators that continues unabated.
St. Peters Police Dpt. have charged Ericka Oxford with sexual contact with a student. She was a parent volunteer with the Fort Zumwalt School District. I'll have more on this story tonight on @KMOV pic.twitter.com/JStY6MTcuV

— Ashli Lincoln KMOV (@AshliLincoln) August 17, 2018