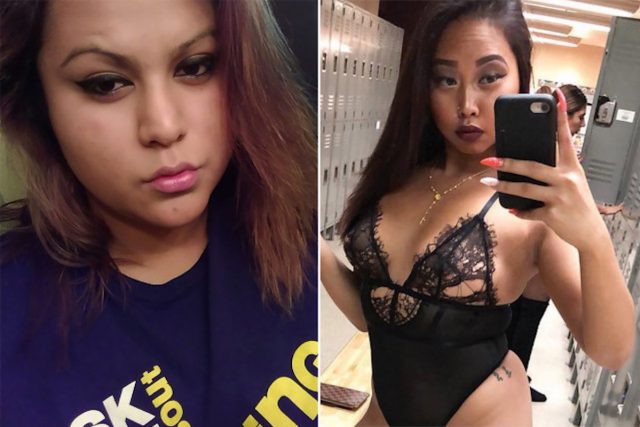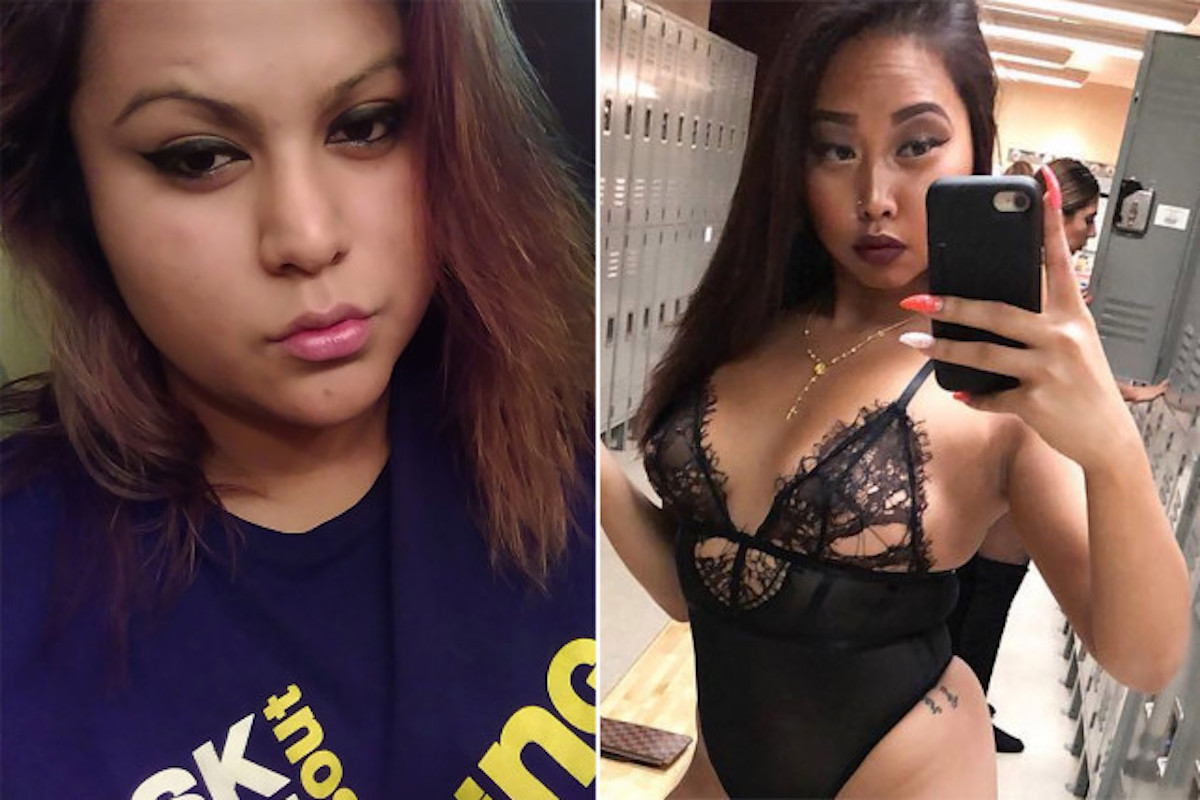 Las Vegas McDonald's employee, Erika Chavolla and milkshake throwing customer,

 

Sabrinah Fontelar are identified as the viral heroes of McDonald's worker beating customer over free soda. 
Also going viral is video of a McDonald's employee body slamming a milk shaking throwing customer who moments earlier had thrown a metal tray at the worker and insulted her mother.
Erika Chavolla, 24 was working at a Las Vegas McDonalds when she got into a dispute with the 24-year-old bixch customer after she allegedly tried to fill up a water cup with free soda.
Enter Sabrinah Fontelar, of Las Vegas, who has since bragged on Instagram that she was the customer in the video (see below) and posting screen grabs from the video. Because who will decline infamy and a chance to increase social media followers when it comes their way? 
Fans and followers aside, the free for all incident led to Fontelar being booked with battery.
Chavolla for her part revealed she has been allowed to keep her job at McDonald's following the incident, but the question on curious tongues is for how long?
To boot, the 'violated' worker showed off a a scratch on her hand, from where she 'hit her in the teeth.'
Ka-pow! Am I an internet star yet?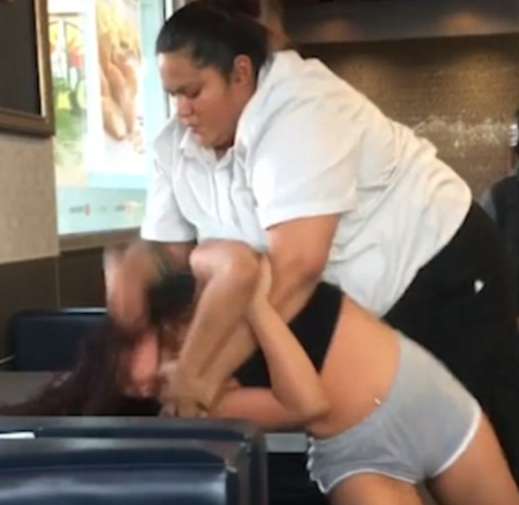 Erika Chavolla and

 

Sabrinah Fontelar free for brawl 'inspires' the internet.
'It's crazy, people think just 'cause you're working…' reflected the pissed off worker in video posted on Thursday. 'She was trying to smack for a long time. 
'I wasn't even going to hit her. When there's a big girl coming towards her, she started freaking out.
'Dont talk about my momma!' she added, laughing.
Chavolla for her part has since told she is stunned the video had become such a viral hit.
'That s**t was crazy, it went everywhere,' the new symbol of oppressed and vilified fast food workers told via the dailymail, adding that she had also seen some of the negative comments about her size. 'I seen all the mean stuff they posting.' 
'You know, it gets crazy,' Chavolla said of the encounter. 'Just people think 'cause you're working, you're supposed to … you know, I held it up … she was talking a lot of smack for a long time.'
The fast food franchise retailer said it is investigating the incident while stressing it 'did not condone the behavior depicted in this video.'
Then again a girl got to defend her honor and teach them bixhes which way is up sometimes….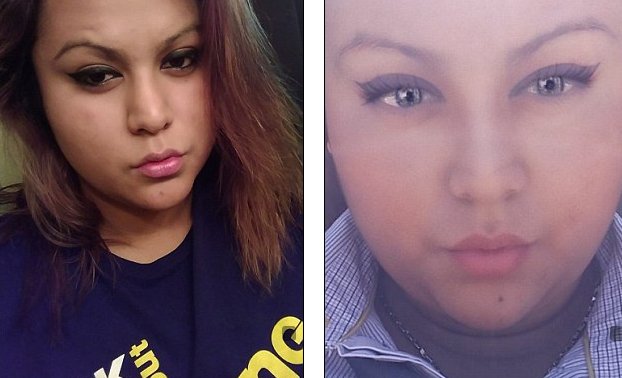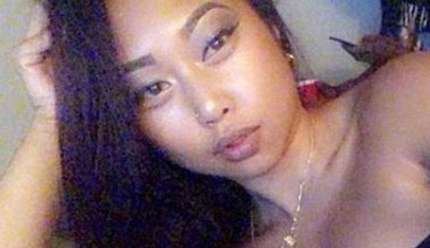 Erika Chavolla and

 

Sabrinah Fontelar: Unlikely social media stars?
According to Marie Dayag, who witnessed the snafu and posted the viral video, the fast food customer said 'things' between the two women started when the customer tried to put soda in a free water cup.
Dayag wrote: 'The lady asked for a water cup and supervisor shut down the soda machine because she wasn't letting her get a free soda.' 
Dayag's video shows the two women arguing before the fight breaks out.
While the audio is difficult to hear, the pair appear to be arguing over money (welcome to the world….). Chavolla can be heard saying 'since you can't afford one'.
The customer (for good measure…) can also be heard saying 'that's why your a** is behind the f***ing counter' before throwing a French fry across the restaurant.
She can also be heard repeatedly shouting 'fight me' across the restaurant.   
A second piece of footage shows the fight breaking out after Fontelar hurls a milkshake at the employee.
As Chavolla storms toward her, she picks up a metal tray and hits the employee in the head with it, but she barely notices.
Instead, the worker grabs the customer by the hair and begins raining punches down on her head and face. 
Chavolla then picks her up and throws her over a nearby table as other employees and even a customer run over to try and break it up.
The pair are eventually separated as another McDonald's worker tries to move the customer away, but Fontelar then begins fighting her instead.
That restarts the brawl (naturally), with the customer beaten in the head and face a second time before Chavolla throws her over another table.
Would you like extra ketchup with that ma'am?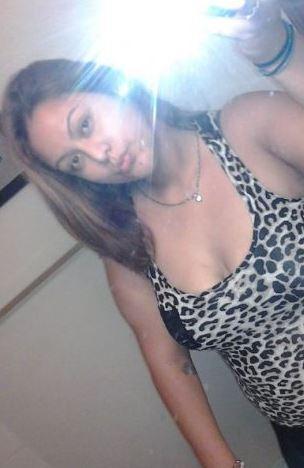 Erika Chavolla McDonald's worker: Deserving of respect (and curves).
But there's more. Large fries or small fries? Whack me one more time and I'll even throw in a junior burger….free of course (but don't tell management….).
Screams Chavolla in the video, 'my momma aint dead, you respect my momma!'
But there's more. Always more.
Video shows Fontelar picking up a chair and making out as if she is about to hit the employee, only to be quickly disarmed after apparently given up all hope of winning.
A few more angry words are exchanged but no more punches are thrown before the footage cut out. 
Because who can resist a fast food meal (an a free soda) to make good on the promise of rebellion and youth and economic prosperity in America… and never make fun of your discount dollar minimum wage compatriot across the aisle serving up your dreams of a better life.