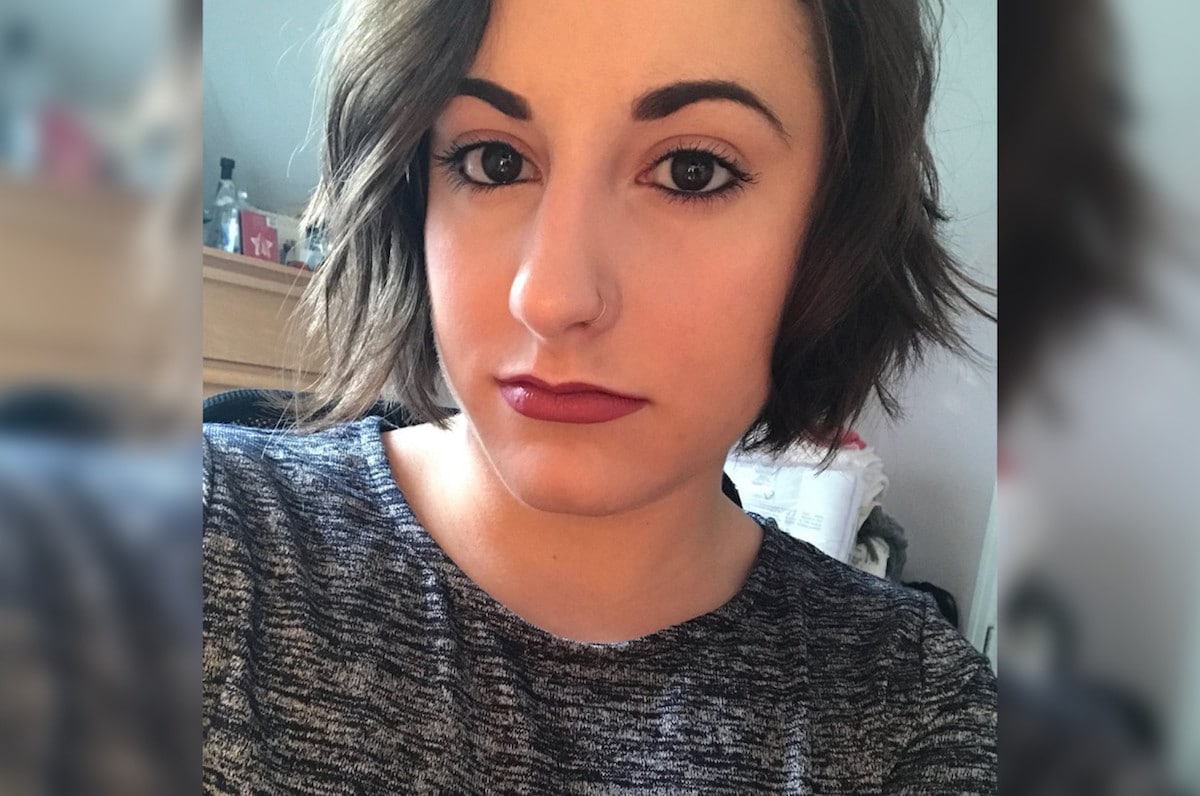 Chelsea Hahn a former Ewing High School, NJ high school teacher is fired following child endangerment charges after kissing a student in class, and sending risque photos and texts. 
A NJ high school teacher is out of a job after allegedly kissing a 17-year-old boy in her classroom (on the lips), following the female educator last month sending the teen risque photos and racy text messages. 
Chelsea Hahn, 25, was fired by the Ewing Board of Education, effective June 30, following the woman's arrest last month on three counts of endangering the welfare of a child through sexual contact during her tenure as English teacher at Ewing High School, the Trentonian reported.
Police said Hahn, of Ewing, 'impaired or debauched the morals' of the teen student by using her phone to text him raunchy messages and nude photos of herself, as well as asking him to have sex.
Hahn was later suspended by district officials and barred from returning to school property effective June 1, following allegations of allegations of child endangerment reported NJ.com.
Offered school district officials, 'The district took such action upon receiving information from the Ewing Township Police and Mercer County Prosecutor's Office and also as a result of notification from the New Jersey Department of Education that Ms. Hahn was arrested and facing charges for a disqualifying crime or offense'. 
In a statement released last month, district officials said they were 'deeply saddened' by Hahn's arrest.
'We have the highest expectations for professional behavior on the part of our staff and the well-being of our students is our foremost concern,' Schools Superintendent Michael Nitti and Ewing High School Principal Edward Chmiel said. 'Please know that we handled this matter professionally and cooperated fully with relevant law enforcement officials as soon as we became aware of this situation.'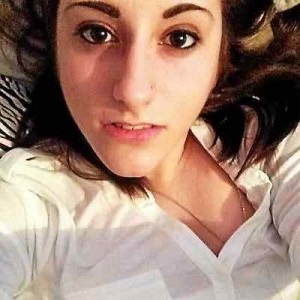 Chelsea Hahn NJ teacher: 

'Guys … I'm a professor.'
Prior to her dismissal. Hahn who'd taught at Ewing since April, 2017 had her annual salary raised from $44,000 to $48,400 after receiving a master's degree in English from The College of New Jersey.
'It just seems more official now,' Hahn tweeted in August 2017 with a picture of a college room key. 'Guys … I'm a professor.'
Noted the woman's twitter handle, @Chelsayy182, 'Chelsea. tcnj; secondary education english major and women & gender studies minor. I love my cat.'
While the Hahn's linkedln account noted, 'I've been working in the education field for the past few years, but I am looking to branch out and work in a company in order to write, research, and revise.'
Not immediately understood is what led to the female educator abusing her position of trust, authority and power to sexually prey on her teen male victim?
If convicted, Chelsea Hahn faces up to 10 years in prison.