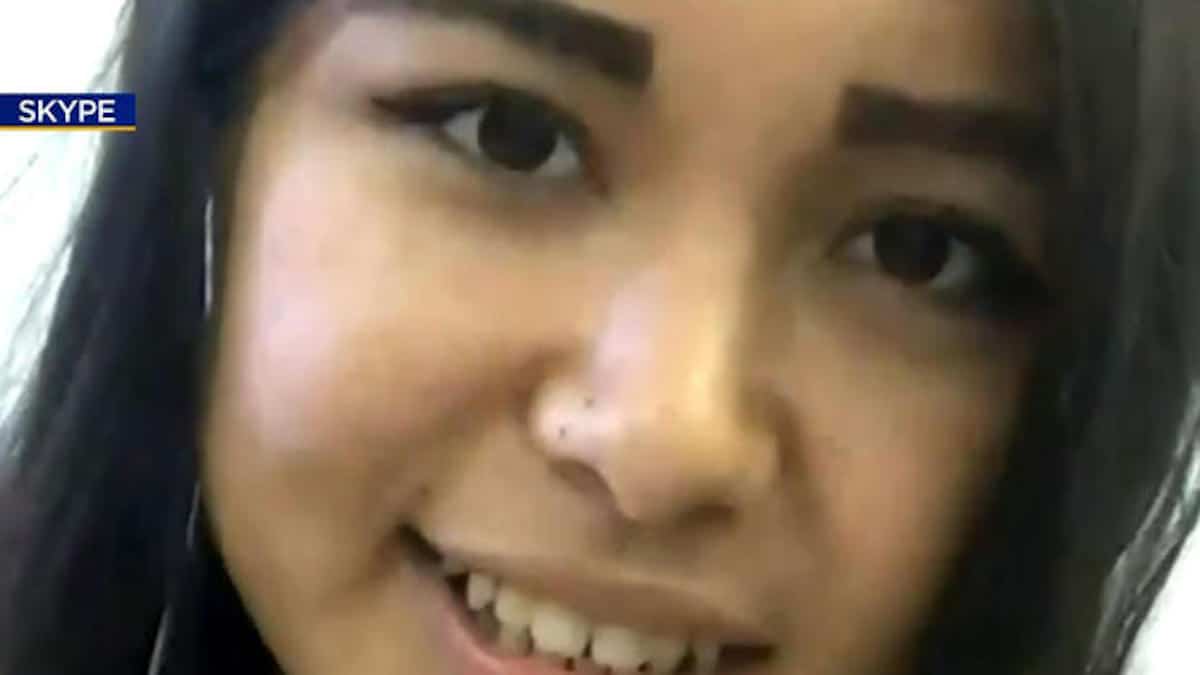 Lulabel Seitz valedictorian speech: Was Petaluma High School graduate freedom of speech rights denied?
Disconcert has come to the fore with the revelation of a California high school valedictorian being abruptly cut off while attempting to speak about sexual assault during her graduation speech. Sexual assault which the girl complained about but led to no repercussions. 
'I felt like I was worthless,' recent Petaluma High School grad Lulabel Seitz told CNN about the incident.
The episode happened June 2 as the 17-year-old began her speech recalling the students' first days as freshmen then went on to talk about wildfires, teacher strikes and her own family's struggles.
It was when Seitz sought to bring up her own sexual assault, which allegedly happened on school grounds that the teen's her mic was allegedly cut off.
In a video of the incident, the teen is visibly upset as she yells inaudible words to someone off camera.
Moments later, her peers and people in the crowd started chanting 'Let her speak! Let her speak!'
After nearly a minute of silence, Seitz returned to her seat.
Lulabel Seitz Petaluma High School valedictorian graduate warned night before speech to not mention sexual assault case: 
Seitz — a member of student government who played trumpet in jazz band and kept a GPA of over 4.0 –said administrators warned her not to 'speak against them' in her speech.
But the night before commencement, as she watched Martin Luther King Jr. speeches, the teen told of being inspired to speak up.
'When they cut my mic, I was appalled at them,' Seitz told The Santa Rosa Press Democrat. 'I thought this is a public school with freedom of speech.'
Seitz, who is heading to Stanford in the fall decided to post the uncensored version of her speech on YouTube.
That speech contains the line: 'Even learning on a campus where some people defend perpetrators of sexual assault and silence their victims, we didn't let that drag us down.'
The teen said she reported her assault, but that the school did nothing about it.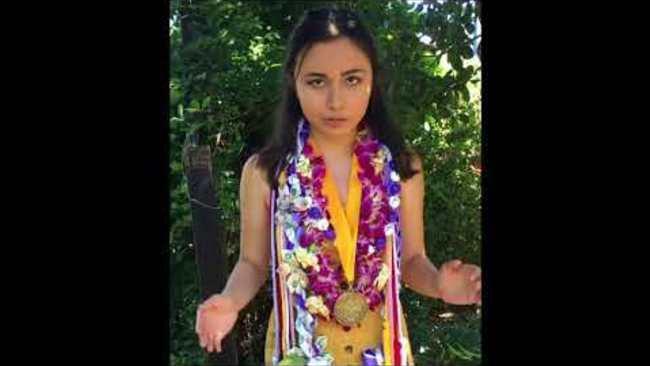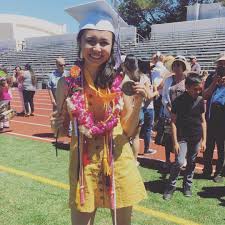 Petaluma High School valedictorian graduate speech: Were her freedom of speech rights impinged? 
The Petaluma School District said they couldn't discuss Seitz's allegations of sexual assault due to student privacy issues.
'The school just censors people. The school continually censors students,' said Seitz. 'It wasn't an easy thing to do to get up there and say what I said – or tried to say.'
David Stirrat, the principal of the school, said they'd received emailed complaints warning them that Seitz might go off-script.
He maintained that students were welcome to include potentially controversial material in their speeches.
'In Lulabel's case, her approved speech didn't include any reference to an assault,' he told the Washington Post. 'We certainly would have considered such an addition, provided no individuals were named or defamed.'
Dave Rose, an assistant superintendent said cutting of Seitz's mic wasn't an infringement of her freedom of speech. Or was it?
'If the school is providing the forum, then the school has the ability to have some control over the message,' he said.
And then there were these reactions on social media that caught this author's attention, see what you think?
'A public school is a state run institution and funded by the federal government. Both the state and federal authorities at all levels are required to follow the constitution and support the first amendment. A private school could do this, but even they would have a hard time proving they were justified. In this case they have no justification unless she was trying to start a riot.'
'They didn't violate her rights; they simply cut off her mic. They didn't stop her from speaking. She was free to continue speaking and she did. They just chose to turn off the amplification.'
'They attempted to limit the content of her address beforehand and limited its range in realtime. That is intentional censorship by a governmental entity. '
'Her FA rights were not violated because the school furnished the platform for her to speak (literally the elevated structure from which she spoke), as well as the access to a large audience and the means to have her voice amplified to a loud volume. All of these are luxuries, not rights. As such, the school has the right to dictate her content.'
'Would you feel the same if she went off script into a racist rant or started outing people or shaming classmates? They pre-approve speeches to make sure they aren't controversial and don't take away from the celebration. Once she went off script they had no idea what she was going to say and IMHO were right to cut off the mic. If she didn't like the rules of giving a speech she could have refused the honor and given her speech on the sidewalk for all to hear.'
Lulabel Seitz is a fierce truth teller and they tried to silence her- don't you understand sexual assault victims will be silenced no more???? High school valedictorian says speech was cut off when she began to talk about sexual assault https://t.co/3DXwng2nAe

— Mira Sorvino (@MiraSorvino) June 9, 2018
👏👏👏 Thank God, this is our future! (Give her an internship TeenVogue. . The change we need to see in the world!) Atta girl, Lulabel Seitz!
High School Senior Gets Mic Cut During Graduation Speech https://t.co/lUZNH0dS4S

— SM Herrera (@IamSMHerrera) June 8, 2018
"Let her speak …" – often a necessary refrain when women speak truth to power. I have a feeling we'll be hearing a good deal more from Lulabel Seitz as the future unfolds for this extraordinary young woman. #letherspeak https://t.co/WP7xRJRpMv

— Wendy Davis (@wendydavis) June 9, 2018