Manhattan chiropractor, Charles Nicolai 'numb' after Playboy centerfold wife, Stephanie Adams jumps to her death with 7 year old son. Bitter divorce, personal demons. 
A lawyer on behalf of a multimillionaire Manhattan chiropractor has told of his client being 'numb' following the suicide death of his estranged wife after leaping to her death with their seven year old son.
Speaking on behalf of Charles Nicolai, lawyer William Beslow told of the 47 year old chiropractor being distraught in disbelief following the suicide death of former Playboy model, Stephanie Adams and their son, Vincent.
The mother and son's deaths came after the former Playboy model and her own self made millionaire courtesy of a skincare line business and author of well received self help books leaped from a 25th floor window at NYC's Gotham Hotel with her son in tow circa 8.20 am, Friday morning.
Told Beslow via the nypost, 'H'es numb, as one would expect,' while noting Vincent, was the 'center' of Nicolai's life.
A friend of the estranged husband described the Wall Street Chiropractic & Wellness founder as 'an amazing, caring father' while saying he didn't know how Nicolai would deal with the tragic loss. 
Former Playboy centerfold Stephanie Adams took her 7-year-old son on fatal jump from Manhattan building https://t.co/vbNdE1Q9HE pic.twitter.com/vCq6xmrdkO

— Jeffrey Guterman (@JeffreyGuterman) May 18, 2018
Stephanie Adams, ex-Playboy model, jumps to death off NYC building with son, 7: https://t.co/vQgUKNNGqi pic.twitter.com/AaYA6nLU89

— ABC 7 Chicago (@ABC7Chicago) May 19, 2018
Media reported Adams likely leaping to her death after a judge last week forbid the woman from taking her son on an upcoming European trip with a new love interest after her estranged husband petitioned the traveling arrangements. Nicolai as the boy's father had sought to assert his visitation rights.
Told Adams via the nypost following last week's decision, 'All I want to do is take my son and get away from this nightmare for a few days'.
So fraught were the former couple's relations that the pair reportedly conducted their custody exchanges at a police precinct in Tribeca. 
Told a family friend in March, 'It ensures no violence takes place,' 
Police officials at the suicide scene told of police having been called to the estranged couple's home several times in the past few months.
'I can remember him talking about when his son first learned to read. He was a very excited father, very proud,' reiterated the family friend.  'I do know that he was very distraught and very saddened by the breakup of (his) marriage.'
Did Charles Nicolai wife purposely check into penthouse suite planning suicide jump? 
Following the mother and son's deaths, a bell captain told of his suspicion of Adams allegedly pushing the couple's son out the window before also leaping out.
'I suspect the boy went first. The mother just tossed the child out first, then followed him. (Guests) said they heard a light sound first, then a heavier sound,' the man named Shaun said. 'I'm still shook up about it.' 
It didn't appear Adams had left a suicide note.     
The incident happened at the Gotham Hotel, located at 16 46th Street, near Fifth Avenue.
The mother and son checked into the Gotham Hotel around 6pm Thursday. Police statements told of Adams living downtown in Tribeca, with speculation the mother purposely checking into the 25th floor Penthouse suite with the expressed purpose of taking her and her son's life to spite the father. A regard of the hotel's website notes penthouse suites going for $900 a night.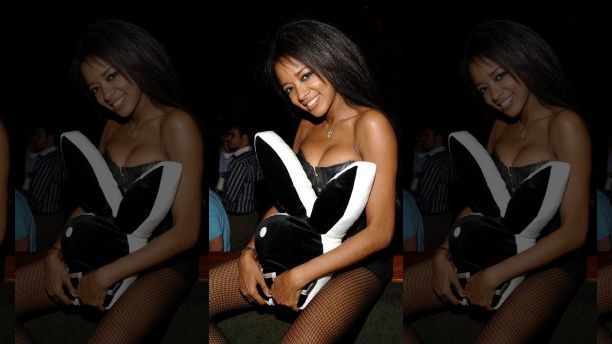 Stephanie Adams lawsuits:
Foraging intrigue is a 2006 incident in which Adams was awarded $1.2million from the NYPD, after suing the department after claiming she was thrown to the ground by a cop who falsely claimed she pulled a gun on him.
Come 2013, Adams and her ex were sued by Dilek Edwards, a former massage therapist in Nicolai's office who claimed she was fired after Adams complained the worker was too pretty.
The lawsuit was initially thrown out, but later restored by an appeals court who said Edwards could sue for gender discrimination.  
Edwards said her relationship was 'purely professional' with Nicolai, maintaining she had 'no idea,' where Adams got her 'absurd suspicions' from.
She added that Nicolai would tell her their sessions 'had to be secret' because if his wife heard about them 'she can create some scenarios'.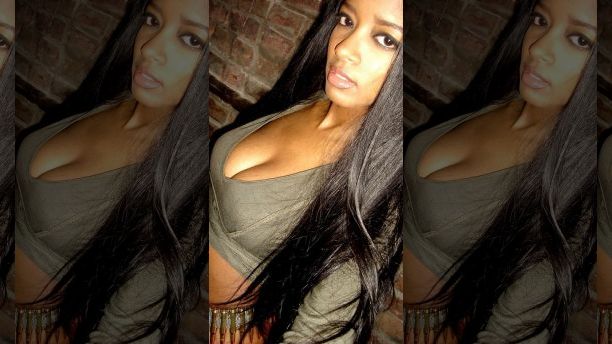 Stephanie Adams Playboy model: A success on the outside a well of inner turmoil inside.
In a recent expose, Adams told of being raised by two of her aunts, who were both models, and decided to follow them into the industry at the young age of 16. 
In November 1992, Adams was the centerfold for Playboy, at the time claiming to be the first openly lesbian Playmate.
Adams on her skin line website also claimed to have dated several famous men including Elite modeling founder John Casablancas, Calvin Klein supermodel Ted Stephenson, and Robert De Niro. 
She met her husband on Match.com and the two were engaged in 2009. Adams was the one who filed for divorce last year.  
Adams' friend said that she had hired a string of lawyers to deal with her divorce and custody battles, going through four in this year alone. 
A regard of Adam's skin care business website, GODDESSY Organics revealed the woman posting she was related to two former US Presidents.
Noted the suicidal woman's bio: 'According to her Playboy pictorial, Adams is the direct descendant of two U.S. presidents, John Adams and John Quincy Adams, later discovering that her lineage also traces back to the House of Plantagenet, Charlemagne, and Merovingian Dynasty'. 
The biography goes on to say that Adams dedicates 'most of her time investing in Fortune 500 companies, enabling her to become a self-made millionaire before the age of 30'. 
'Now Adams has decided to dedicate most of her time towards business, philanthropy, and developing as much of a private life as she can possibly have'. 
Asked for comment, the Gotham Hotel where Adams jumped to her death with her seven year old son declined to make a public statement pending further police investigations…..
Gotham Hotel suicide: Former Playboy Playmate jumps to her death with seven year old son in holiday dispute with ex.
Those of us who personally knew her & her estrange husband knows there was an abusive person & toxic relationship. We do not condone what she did, but we do know the truth of their stories. Not like people who judge her simply from a news article they read/heard. #onlygodcanjudge

— Hotah Akicita (@hotah_akicita) May 19, 2018
I knew #StephanieAdams a bit. Let me tell you this: she's to credit for our kid's school getting crossing guards when there were none, making it safer to come & go to school for all. Whatever storm of events led her & Vincent's death, I can't speak to.

— Lila Kerns (@GoofyFoot70) May 19, 2018
So you made your son a victim when you jumped with him to your deaths… very sad.

— Chatty Kathy (@GiGi02152016) May 18, 2018
Mental illness is very real ? poor baby never had a chance and mom was emotionally unstable. So easy to throw stones when you're only peeking thru the window. #stephanieadams #formerplayboy

— Suga Cane (@MzCreole_Doll) May 18, 2018