What led to Roena Cheryl Mills, a West Virginia woman allegedly decapitating her boyfriend? Arrest follows the girlfriend demanding she be allowed to collect her 'heads'. 
A West Virginia woman has been charged with murder after allegedly decapitating her boyfriend and demanding 'you have to take me back and let me get my heads,' at the time of her arrest.
Appearing in court on Monday, Roena Cheryl Mills, 41, faced second degree charges in relation to the April 1, beheading death of Lerona, WV man, Bo Allen White, 29. Pending further deliberations, those charges may now be upgraded to first degree murder.
Police told of initially arresting the girlfriend after coming across her 'wandering' inebriated along woods on Eden Valley Rd.
A criminal complaint cited by The Bluefield Daily Telegraph told of Mills 'covered in blood wearing a glove on her left hand.' The complaint also noted the girlfriend in possession of a pocket knife on the right side of her pants.
Upon being questioned as to why she was bloody, Mills told Mercer County Deputy J.A. Conner she had cut two of her fingers only to change her story and say she'd been attacked and 'thrown through a glass door'.
Matters escalated when Conner tried taking the woman into custody for providing a false identity and refusing to leave the property, with the girlfriend resisting, kicking and screaming.
Retorted the woman allegedly, 'You have to take me back and let me get my heads!'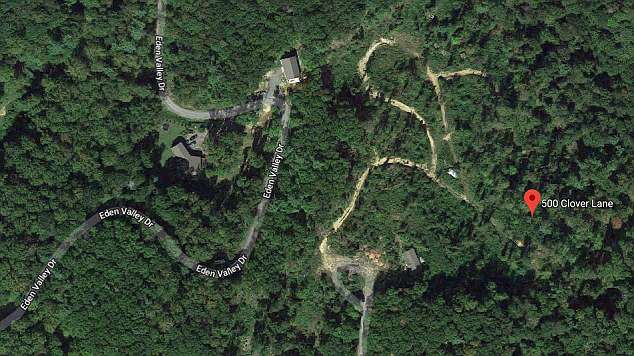 Roena Cheryl Mills to stand a competency hearing and referral to grand jury. 
It wasn't until later that day, circa 4.30pm that it became apparent the degree of mayhem when deputies responding to a house call where the boyfriend lived.
Upon entering the home, authorities made the macabre discovery of White's decapitated body.
A search of the area, led to police finding a severed piece of White's body. The discovery was said to be near the area of woods where Mills had emerged earlier that morning. Police declined to confirm whether the retrieved body part was the boyfriend's head.
A glove matching the one Mills was wearing when she was arrested was also found in the residence, police said. 
According to his obituary, White survived a rare kidney transplant at the age of 15, leading his family to call him their 'miracle child'. 
Details of the case have been suppressed pending a competency hearing for Mills on Monday. That hearing, continued to Wednesday, will determine if Mills can stand trial.
The case will then be presented to a grand jury for consideration in June, Mercer County Prosecuting Attorney George Sitler told MetroNews. 
'Even though she's only been initially charged with second degree murder because there was some initial doubt about premeditation, grand jury could certainly indict her for first degree murder,' Sitler said.
If 12 of the 16 grand jurors find probable cause, Mills will be indicted on either a first or second degree murder charge. 
It remained unclear whether White 'expired' prior to his beheading or at the time.
Mills is currently being held in he Southern Regional Jail in Raleigh County pending cash-only bail of $210,000.
Since her incarceration, Mills has allegedly talked about killing someone.
Also not clear were the circumstances leading to the boyfriend's beheading and whether there had been previous instances of domestic violence of the couple who had only recently started dating….