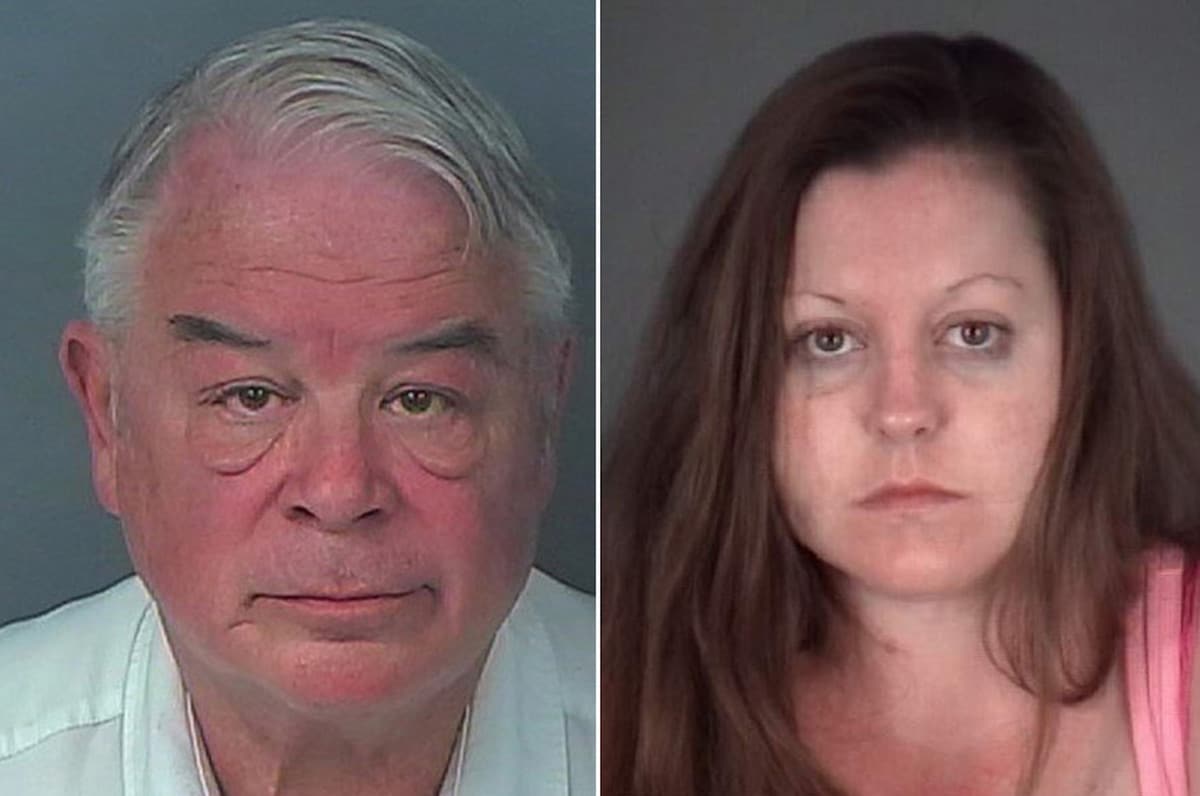 Hernando County Commissioner Nick Nicholson implicated in a $300 a week sex slave deal with stripper Valerie Surette and her husband Kendel Surette.
A Florida politician arrested on prostitution related charged earlier this week, allegedly fed and housed a married couple in exchange for being allowed to have sex twice a week with the woman.
The allegations follows exotic dancer Valerie Surette claiming Hernando County Commissioner Nick Nicholson, 71, keeping her as a 'sex slave' after 'begging' her last year to 'move in and have sex with him,' offering her 'very large sums of money,' in return, the Miami Herald reported.
'Whatever he wanted, I had to do,' claimed Surrette, 30, one of two women named in charging documents when Nicholson was arrested Thursday.
Reiterated Surrrette via the Miami Herald, 'I had originally agreed to the arrangement,'
'I did work at a strip club, but that's different. Here, I was a sex slave. … Whatever he wanted, I had to do.'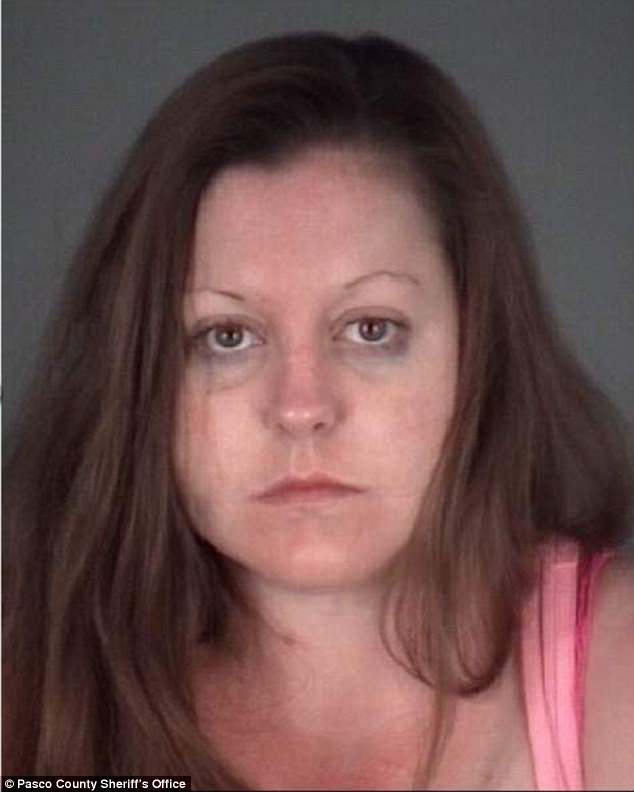 Nick Nicholson sex slave: 'If I didn't kiss him or touch him or sit on his lap, he would get angry,'
About six months ago, Surette said she eventually agreed to the alleged arrangement — which also included husband, Kendel Surette, 33, also moving in Nicholson's 'love shack' Spring Hill home.
According to the husband, the Republican politician maintained a rigorous schedule, paying the couple $100 to have sex with Surrette on Tuesdays while paying $200 on Saturdays.
The second woman was revealed to be 38 year old woman, Melinda Baker, 38, who also allegedly had sex with Nicholson for money on Mondays and Wednesday. The commissioner also paid her rent.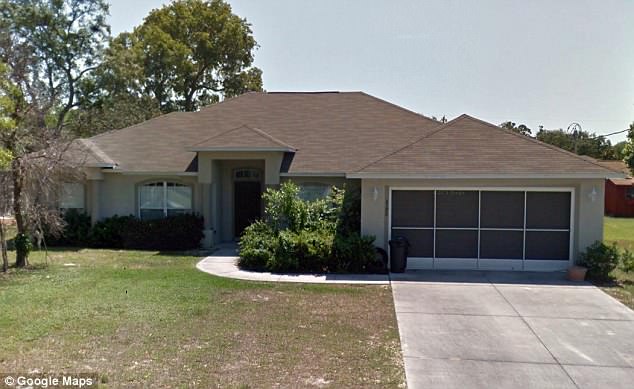 Nick Nicholson February police report noted the County Commissioner's sweatpants having a hole in the front with his genitals exposed.
Matters took a turn for the worse with the wife claiming Nicholson made her engage in uncomfortable or painful sex acts that hadn't been part of the deal.
Told the woman, 'If I didn't kiss him or touch him or sit on his lap, he would get angry,'
The claims follow Nicholson telling cops after a February altercation at his home that he was not having sex with Valerie reported WPTV.
Police visited the home after Kendel Surette allegedly threw a screwdriver that struck his wife in the face in a domestic battery case. The incursion led to the husband dishing on the 'pay for play' dynamics at Nicholson's home.
According to cops, the GOP politician conceded meeting the stripper wife at a 'gentleman's club' while insisting Valerie was merely 'keeping me company'.
Added Nicholson at the time, 'I'm just a nice guy, so they just took advantage of me'. 
Kendel went on to tell cops that Nicholson allowed his wife's other clients to come to the house for sex. A police report noted the husband saying his wife normally having sex with them on a mattress in the garage or in a car in the driveway.
According to a police report at the time, the Surettes and Nicholson had glassy, red eyes, while appeared under the influence.
Cops also noted Nicholson's sweatpants having a hole in the front which saw his genitals exposed.
Following Surette's tell all, a two month probe was launched before Nicholson was arrested on one count of operating a location for the purpose of lewdness, assignation of prostitution and two counts of purchasing services from a person engaged in prostitution.
Nicholson was bailed out on $3,000 on Thursday.
An injunction for protection against sexual violence, filed by Surette's attorney, Robert Morris, was granted this week, barring Nicholson from returning to his own home.
Surette said she and her husband will remain at Nicholson's place until they find a new home.
But neighbors on Nicholson's block want the Surettes out too. 
Told Sheli Dile, 'It doesn't take a rocket scientist to figure out what's going on'. 
On Thursday night, the Republican Executive Committee of Hernando County voted to ask Nicholson to resign from his post, which he has held since 2012.
Prostitution charges against the women are not anticipated at this time, according to Sheriff's Lt. Jeff Kraft.