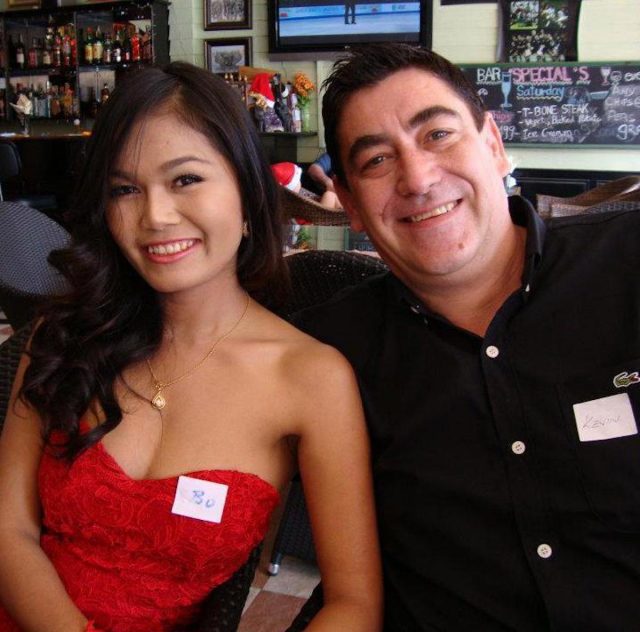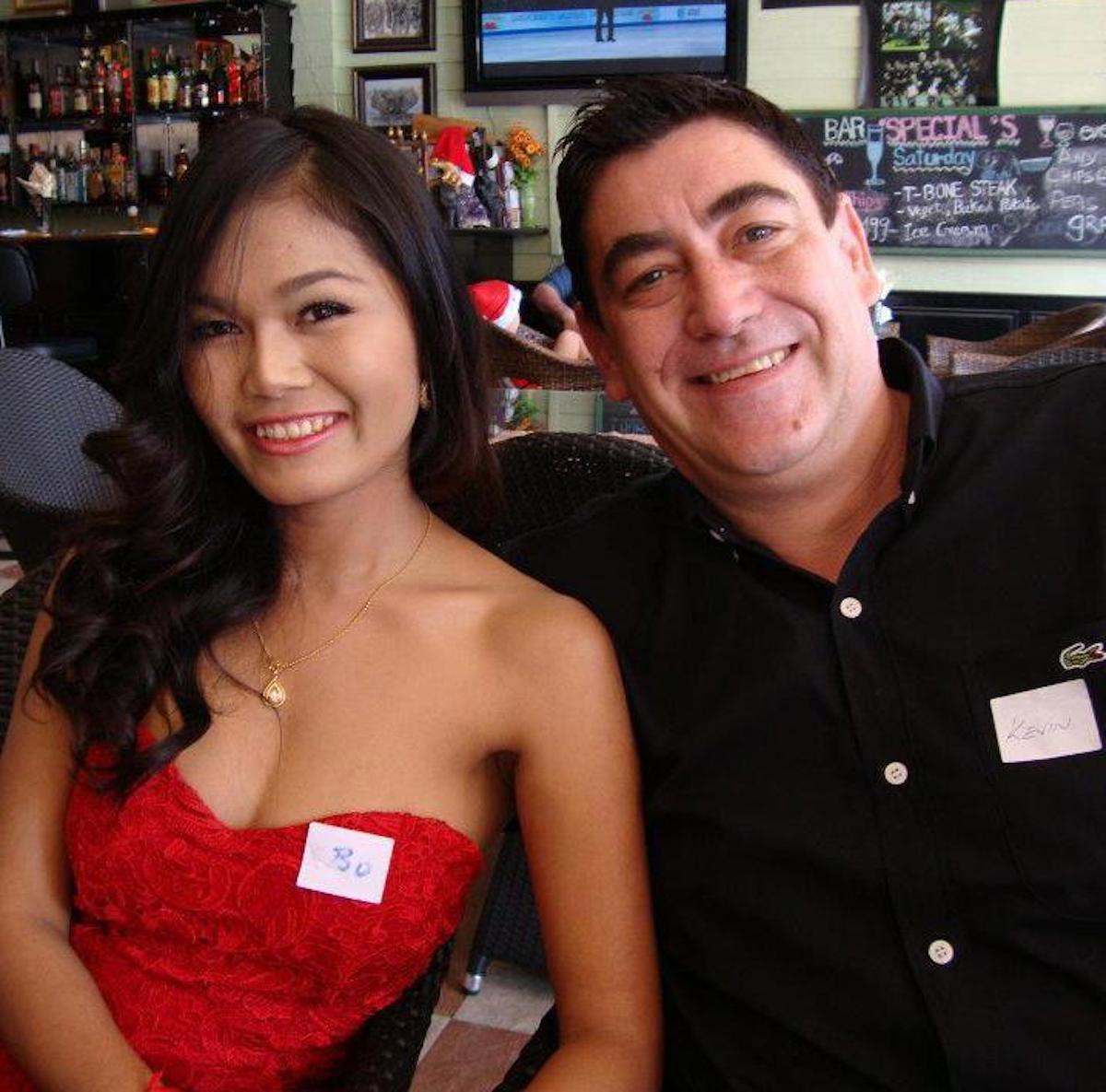 British husband, Kevin Smitham confesses to kicking Thai wife, Kanda Smitham to death after the woman refused to have sex with him. 
Kevin Smitham a 51 year old British man has been arrested after allegedly kicking his Thai wife to death after refusing to have sex with him.
Local reports told of the 'incident' taking place while the British husband had been staying with wife, Kanda Smitham, 29, and their parents in Ubon Ratchathani, Thailand, during the Songkran new year holiday.
At some point, Smitham is alleged to have flown into a drunken jealous rage — accusing his wife of cheating on him when she refused to have sex on Sunday evening.
Thai police said he kicked her to death then covered her body with a blanket before calmly going to bed.
Neighbors saw the woman's body on Monday morning and called authorities reported the UK's Sun. 
Police arrived and found fitness fanatic Kanda's body, in only a pair of underwear on the ground in front of the family's single-story home circa 6.30am. The woman's face and body were covered in bruises. 
Officers said they found Kevin standing by the side of the building. He allegedly confessed that he had repeatedly kicked his wife to death while insisting he hadn't intended on killing his wife.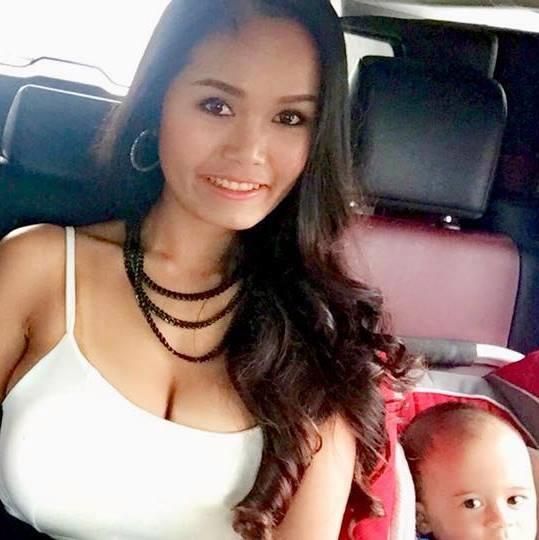 Kevin Smitham Thai wife victim: 'there were many bruises on her face and body'. 
Inspector General Watcharapol Pimwong, Deputy Chief of Staff in the Det Udom district, said Monday that Kevin had been arrested and was in custody.
Told Pimwong, 'I arrived and found a woman lying naked in front of the house and called officials from the rescue foundation. The woman was Kanda Smitham, age 29',
'The victim had a blanket covering her. There were many bruises on the face and body. She had been dead for several hours,'
'The couple had lived together in Pattaya and have two children together. Like many people during the Songkran holiday were visiting her relatives in the northeast Isan region'. 
Of note, according to police, the couple had stayed up late on Sunday drinking beer prior to the wife's kicking death.
Come Monday morning, police said the husband was standing by the side of the building where he was observed 'hung over' from the previous evening of drinking.
Added Pimwong, 'The victim's husband confessed to killing his wife. He said that he did not mean to kill her,' 
'[Sunday] night he and his wife had beer until late at night. He went to sleep in the house. During the drinking and eating, suddenly they started arguing because he wanted to have sex,'
'His wife refused and this caused jealousy. He thought that the wife had been courting other men,'
'He said he attacked her with his foot, kicked her to face and body several times,'
'The wife ran away from home and fell in front of the house. He left his wife like that by covering the blanket to cover it. Then went to bed.'
Not immediately clear was how long the couple with more than 22 years age difference had been married and how they came to meet….
Officers have sent Kanda's body for a postmortem examination to find the cause of death. Kevin is being held in custody while police continue to investigate.
Songkran, the Thai New Year's national holiday falls on April 13 every year and runs for three days.
The festival is known worldwide for its good-natured water fights. However, in recent years it has also been marred by drunken behavior.