How Joseph James DeAngelo aka East Area Rapist, Golden State Killer eluded arrest for over 40 years after serial murdering 12 people and raping 45 victims.
Sacramento police have arrested 72 year old man Joseph James DeAngelo Jr who during a Wednesday afternoon press conference confirmed was the Golden State Killer responsible for the serial killing of twelve individuals and nearly 50 rapes in Sacramento County in the 1970's.
DeAngelo who'd been on the run for over 40 plus years was taken into custody Tuesday night after being charged with two murders reported sacbee.
Along with being known as the Golden State Killer, DeAngelo was also known as the East Area rapist, the Original Night Stalker and the Diamond Knot Killer, who despite best efforts of authorities had eluded arrest for the better part of 40 plus years.
Officials said they nailed DeAngelo Jr after putting him under surveillance a few days ago and getting 'discarded DNA' from him — which they then linked to previous crime scenes.
DeAngelo is thought be linked to a dozen unsolved homicides, 45 rapes and 120 home burglaries that spanned a decade starting in the mid 1970s and ending in 1986.
'It is the most prolific unsolved serial killing case probably in modern history,' Sacramento County District Attorney Anne Marie Schubert told Fox 40. 
DeAngelo is currently being held at the Sacramento County Main jail and is ineligible for bail, according to jail records.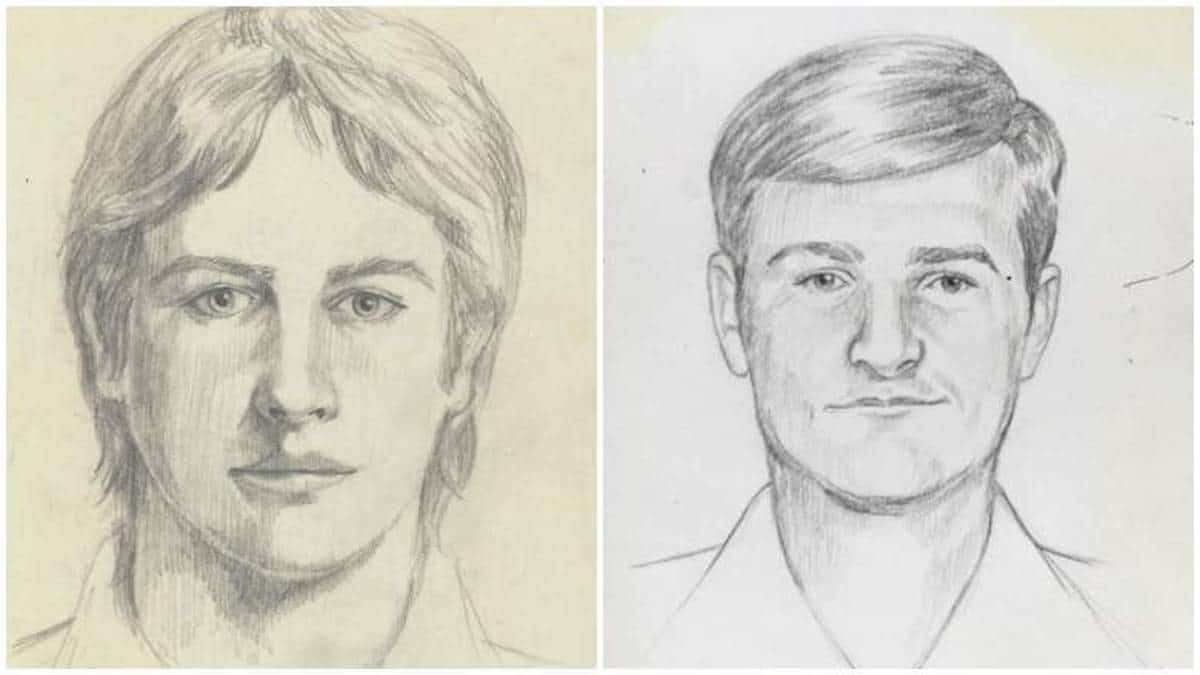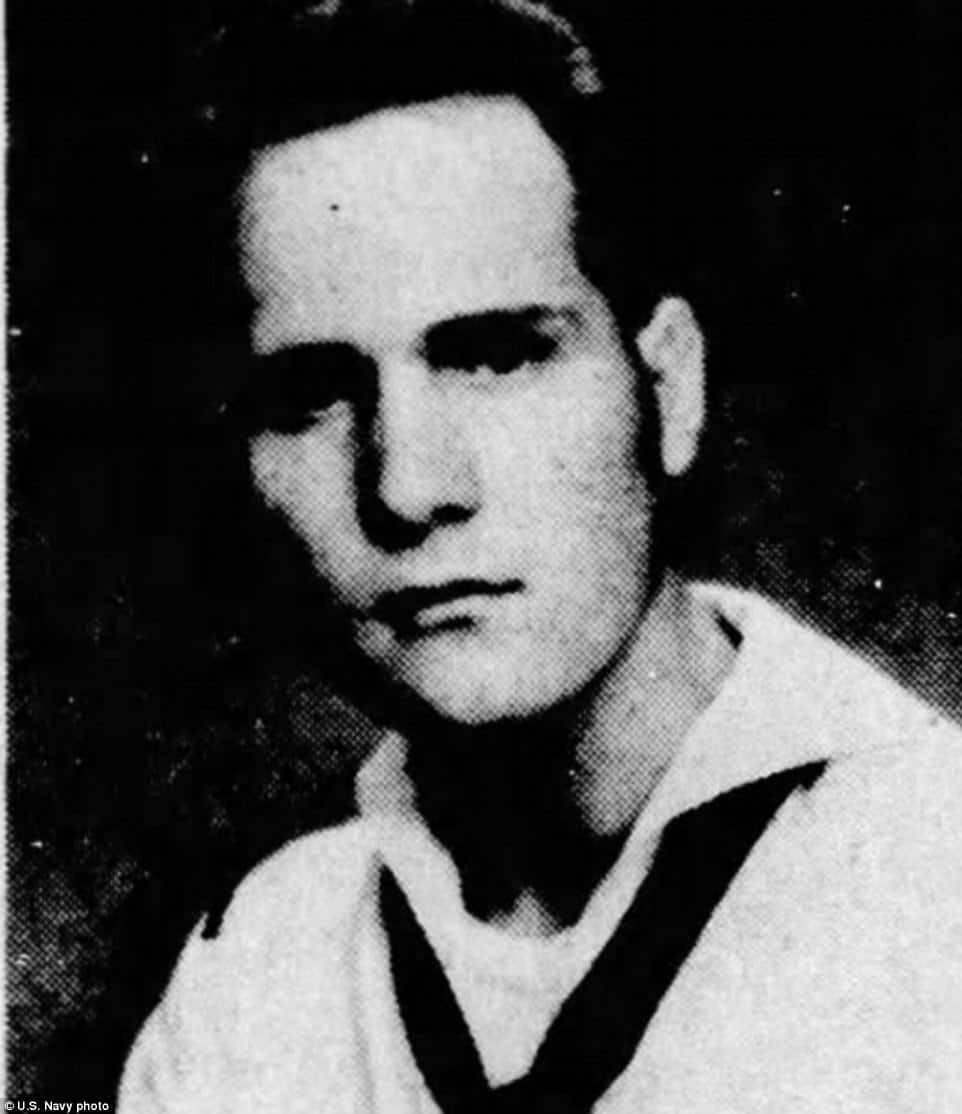 Joseph James Deangelo, 72 @thewakeupcall09 Former COP accused of multiple murders in California was shoplifter and been the Original Night Stalker aka Golden State Killer aka East Area Rapist aka Visalia Ransacker aka Mr Cruel in Australia pic.twitter.com/1AG9IOCSMd

— Martin Walkerdine (@mwalkerdine) April 25, 2018
A prodding of records identified a previous newspaper clipping telling of DeAngelo a former Auburn police officer being fired after shoplifting a hammer and a dog repellant from a Sacramento drug store, July, 1979.
Two months later, in September 1979, the East Area Rapist stabbed a dog while prowling along a neighborhood.
Auburn City Manager Jack Sausser at the time of the then police officer's arrest said that DeAngelo failed to answer any of the city's investigations and there 'was justifiable grounds to remove him from the public sector'. 
Another old newspaper article said DeAngelo was in the Navy and served aboard the USS Canberra, a Baltimore-class cruiser.   
Following his firing the dailybeast reported DeAngelo avoiding serving jail time along with further investigations into his private life.
According to jail records, DeAngelo is 5'11" tall and weighs 205 pounds. The FBI described the East Area Rapist and Golden State Killer as being about 5'10" tall and between the ages of 60 and 75.
Noted Sacramento County Sheriff's Department spokesman during Wednesday's press conference, 'Very possibly he was committing the crimes while he was a police officer. We're looking into whether he was doing it while on the job'. 
'We found the needle in the haystack — and it was right here in Sacramento,' said Sacramento County District Attorney Anne Marie Schubert, adding officials nailed DeAngelo through 'innovative techniques' involving DNA technology.
Interest in the Golden State Killer was reawakened recently following the release of journalist and author Michelle McNamara's posthumous crime memoir 'I'll Be Gone In The Dark'. 
McNamara  spent much of her career researching and writing about the California rapist and killer, but died before the book was published.
Her husband, actor Patton Oswalt, and friend and fellow journalist Billy Jensen finished the book for McNamara and released it in March. The novel has since landed on the number one spot on the New York Times Best Sellers list.     
Oswalt was among the first people tweeting about the possible arrest of the Golden State Killer. 
'If they've really caught the #GoldenStateKiller I hope I get to visit him,' he posted. 'Not to gloat or gawk — to ask him the questions that (McNamara) wanted answered in her "Letter To An Old Man" at the end of #IllBeGoneInTheDark.'
When you read the suspect was once arrested for shoplifting "dog repellant and a hammer" in Sacramento. #goldenstatekiller #michellemcnamara #IllBeGoneInTheDark pic.twitter.com/KjWDbwIboH

— Billy Jensen (@Billyjensen) April 25, 2018
Hime of man believed to be infamous East Area Rapist, Citrus Heights. State and fed officers are on scene. Arrest has been made pic.twitter.com/UU3CWYoEMa

— Tony Bizjak (@TonyBizjak) April 25, 2018
The Golden State Killer had a specific modus operandi that confounded investigators for decades, in which he 'gained entry into the homes of his victims by prying open a window or door while they slept,' according to the FBI.
He would then shine a flashlight into the face of his victims, in order to blind them, before tying up couples and then raping the women. He took small, personal items from his victims' homes, including mementos and wedding rings. He sometimes called to torment them afterward noted the dailybeast.
Authorities during Wednesday's press conference said DeAngelo's  first murder was in February 1978, when he chased and gunned down Brian and Katie Maggiore, newlyweds who were walking their dog in the quiet city of Rancho Cordova. Other victims were beaten to death in attacks as far south as Orange County, roughly 400 miles from Sacramento.
The Bee reported the suspect living in the Sacramento area and identified after a 'renewed push' of the investigation by the sheriff's department and district attorney. The fifth victim of the East Area Rapist, Jane Carson-Sandler, said she learned about the arrest from two detectives in the case.
'I just found out this morning,' she told The Island Packet. 'I'm overwhelmed with joy. I've been crying, sobbing.'
Golden State Killer neighbors: 'We used to call him freak'
RIGHT NOW: neighbors tell me Joseph James Deangelo, 72, has lived in this neighborhood for more than 30 years. Most describe him as active, relatively nice guy, would occasionally have cursing outbursts you can hear down the street. #EastAreaRapist #BREAKING @FOX40 pic.twitter.com/XFbSHVN787

— Pedro Rivera (@PedroRiveraTV) April 25, 2018
Sketch of #EastAreaRapist aka #GoldenStateKiller on the right, suspect Joseph James DeAngelo Jr (in the late 1970s) on the left. What do you think?
Source: https://t.co/QaUlsjrzUw pic.twitter.com/pO5aKN5zi4

— ?Crime by the Bar Podcast? (@crimebythebar) April 25, 2018