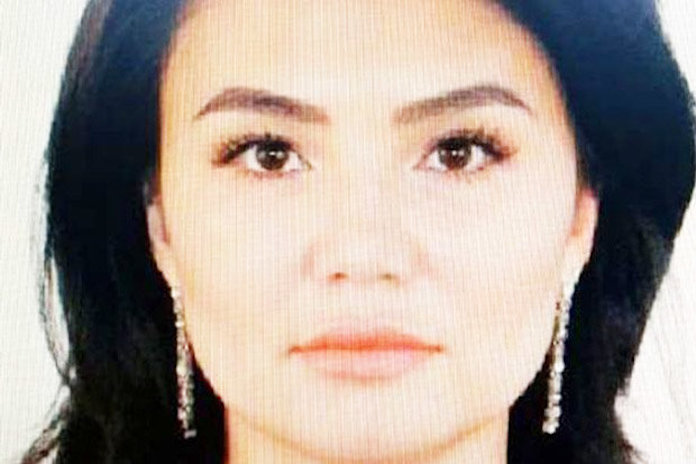 Zhanna Nurzhanova a Kazakhstan girlfriend has been arrested after allegedly cutting off her boyfriend's penis after discovering he had complemented another woman's appearances. 
Zhanna Nurzhanova a 36 year old Kazakhstan woman has allegedly cut off her boyfriend's penis after discovering the man had complimented another woman's looks.
Local press reported the 'jealous' girlfriend becoming infuriated upon finding out her boyfriend had sent his sister photos of another woman on his phone.
The man, whose name has not been released, made a complimentary comment about the appearance of the woman, who is described as an acquaintance according to the dailymail.
The attack on the man allegedly took place after Nurzhanova, a local beauty salon worker, secretly gave her boyfriend a sleeping pill at their home in the city of Astana, the capital of Kazakhstan. 
It was then, when the boyfriend had passed out, that the girlfriend allegedly injected the unwitting boyfriend with a local anaesthetic and cut off his penis.
From there, Nurzhanova is said to have driven the hapless boyfriend to a local hospital for treatment.
Doctors in turn called police, with the girlfriend arrested.
Surgeons tried to reattach the severed organ but the damage was too severe to repair.
The crime led to commentators on the web speculating, with one commentator saying, 'It looks like she made this decision with a cool head.'
While another reflected, 'She planned it all before committing the crime.'    
Nurzhanova faces unspecified charges with suggestion that she may only be sentence to three to six years in jail if she is convicted.
Yet to be necessarily understood is how the woman came to believe she had the right to undermine her lover and undermine his masculinity. Essentially leaving the man bereft and forever scarred….
Why? Brenda Barattini Argentinian woman cuts man's penis off with garden shears