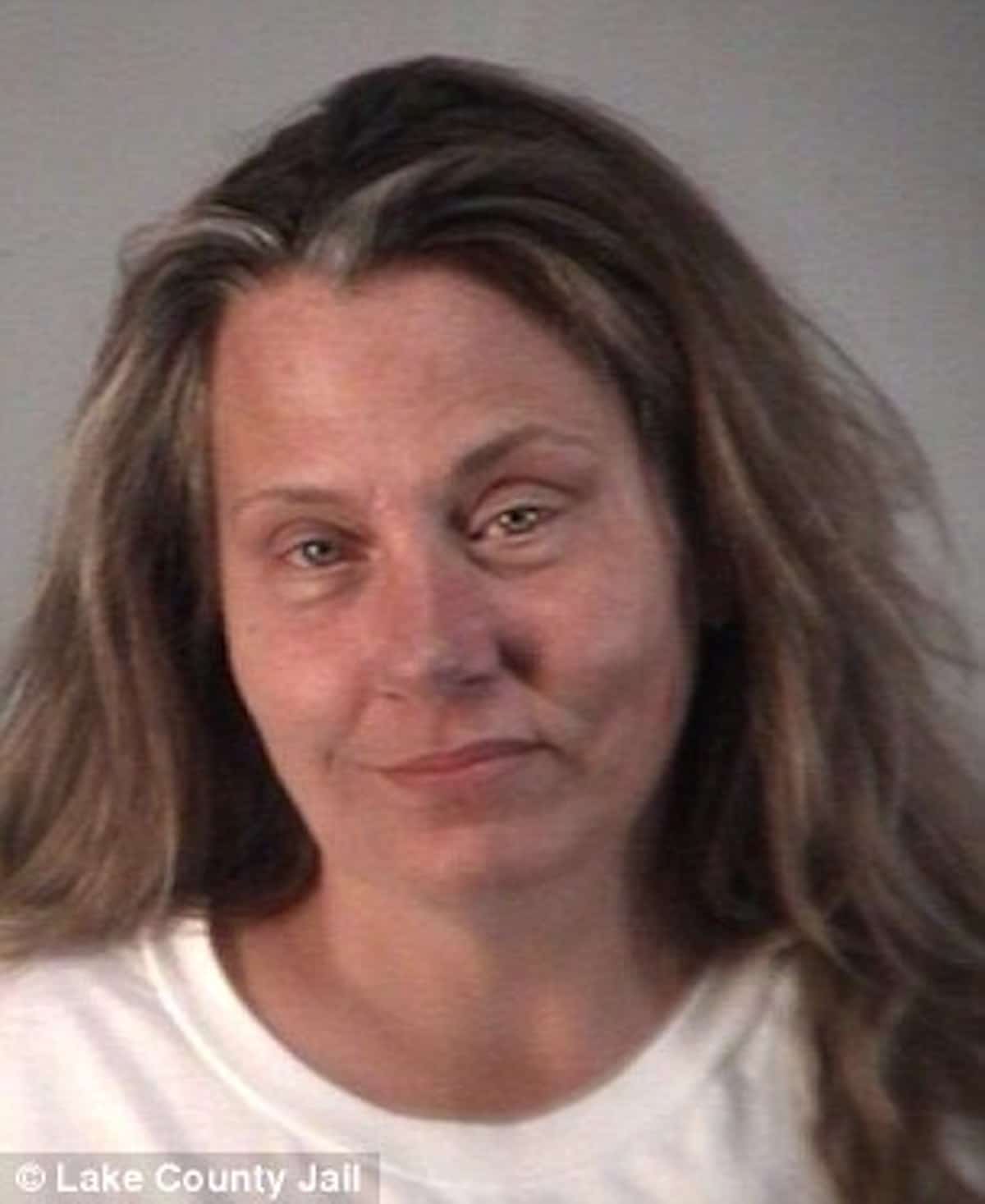 How Teresa Warren a Florida woman came to beat her boyfriend when he interrupted sex to check up on dinner he was cooking. 
Also making her tabloid sweepstakes appearance is 51 year old Paisley, Florida woman, Teresa Warren who was arrested for allegedly beating her boyfriend when the man interrupted sex to check on dinner.
The dailymail reported the woman being arrested by Lake County Sheriff's Deputies on Sunday after receiving a call regarding a 'domestic disturbance'.
Responding officers found Warren at Paisley Mart while her boyfriend was still at their residence on Pink Panther Road. 
Warren told officers that she and her boyfriend were 'drinking alcohol and having a good time' (define good time…) when he suddenly punched her with a closed fist, showing a red mark on her left cheek.
She claimed that she lost consciousness and when she woke up, she ran to her boyfriend's car and drove to the convenience store.
That assessment of matters marked vastly with Warren's boyfriend's description of events, with the man confirming while they were 'drinking alcohol, cooking, watching the Nascar race, and having a good time', matters soon taking a turn for the worse. 
Upon the couple becoming intimate, the man told deputies remembering that he was cooking and he went to go check on the food to make sure it didn't burn.
That's when Warren smashed a TV on the floor. After he asked her what was wrong, she began 'striking him with a closed fist in his face, head, stomach, and legs', reported WTF Florida.
The boyfriend told of managing to push Warren out the front door and demanding she leave. Instead of leaving (do you suppose…) Warren went after him again, with the man sticking his hand out to block her, which he says created the mark on her cheek.
From there the boyfriend told of Warren taking his car and speeding off.
The boyfriend had a swollen left eye and a red mark on his stomach. 
Warren was determined to be the primary aggressor and was subsequently arrested on a misdemeanor battery charge and taken to the Lake County Jail. Her bond remains at $2,000.