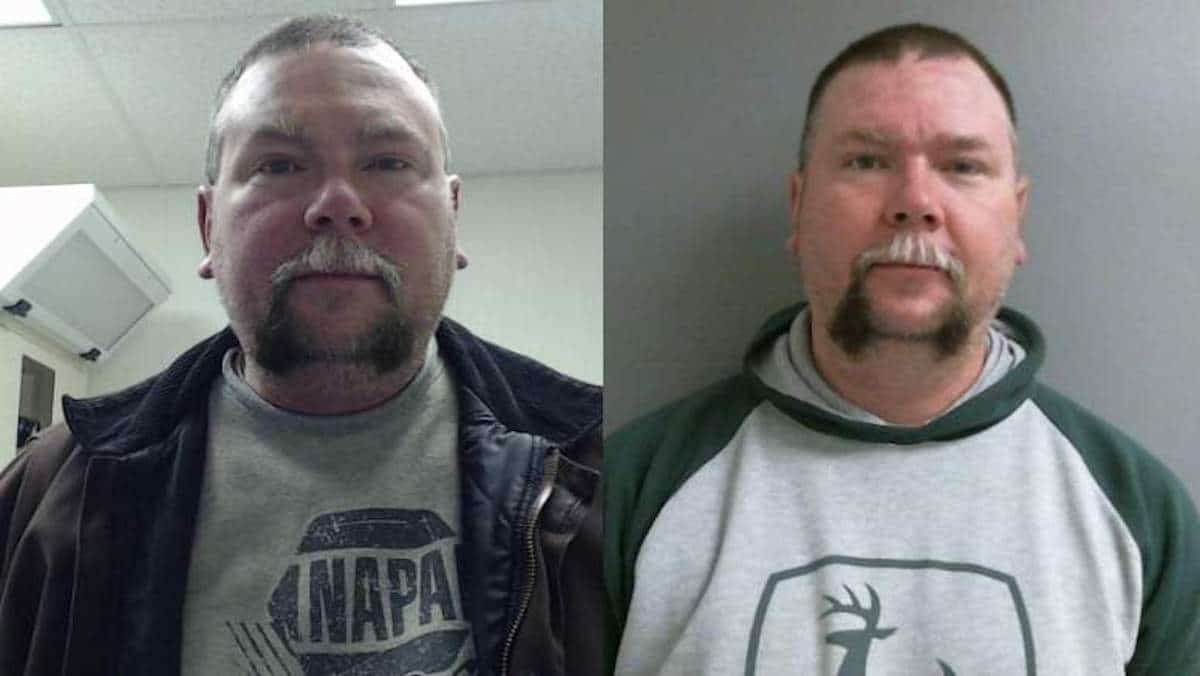 Roger Gilbert Jr 

Spartansburg volunteer fire chief forced to resign following public outcry over his sex offender criminal past.
43 year old Pennsylvania man, Roger Gilbert Jr has resigned his post as Spartansburg's newly re elected volunteer fire chief after open outcry over the man's criminal history as a convicted child molester.
The registered sex offender reported the Corry Journal resigned his post at Spartansburg fire department a day after the media outlet ran a story on the newly re elected fire chief.
In its report, the Journal told of the firefighter captain being convicted in 2001 of involuntary deviate sexual intercourse with a 4-year-old girl along with being listed in Pennsylvania's Megan's Law database.
The report also cited the victim's mother expressing shock and outrage upon learning that Gilbert was in a position of authority in a town just miles away from where her daughter was sexually abused in 2001.
Told the mother, 'This man cannot be trusted. He should not be allowed to have certain rights for what he did. He thinks he served his time, but my daughter has to with a situation she didn't ask for for the rest of her life. As fire chief, this man interacts with children. If you were in an accident, would you want this man working on your child?'
Following his indictment in 2000, Gilbert pleaded guilty to involuntary deviant sexual intercourse with a child, a felony, in 2001 and two other charges, indecent assault of a person under 13 and corruption of minors, both misdemeanors, were dropped, court records show.
He was sentenced to 5 to 10 years in prison. The sex offender was paroled after having served six years jail.
Roger Gilbert Jr 

Spartansburg volunteer fire chief: 'It seems you can never do wrong and do good again.'
Following the report, the fire chief who'd been re elected in his second stint by fellow firefighters released a statement saying, that he will 'no longer be affiliated with any organization that helps anyone.'
Prior to his resignation, Gilbert had been the fire chief of Spartansburg Volunteer Fire and Ambulance since at least 2016. Of note, the chief position is unpaid.
News of Gilbert's criminal past led to the man and his family receiving death threats.
'My family and our community are being attacked,' Gilbert told WJET-TV. ''I didn't want that to continue. All I have done for 18 years is good things. But outsiders are tearing us up. I felt the best thing to do was back away.'
Adding, 'It seems you can never do wrong and do good again.'
Following his resignation, Gilbert said that he would also no longer be a firefighter with the department. Prior to his resignation, the firefighter had been a member for 25 years and spent five years as an assistant chief before being elected as fire chief in 2016.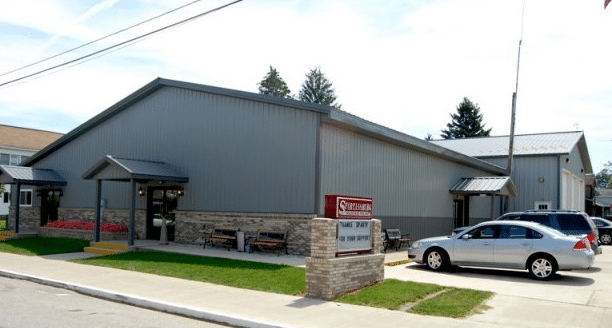 Roger Gilbert Jr: How did a convicted criminal become a fire chief in the first place?
Spartansburg Mayor Ann Louise Wagner told The Corry Journal that she and other members of the community are aware that Gilbert is a sex offender. That knowledge though hadn't tempered her and other colleagues support for Gilbert.
'I support the fire department and their decision to have him as chief. The firemen have always elected their own officers and that's how it's always been done. We don't question their decisions,' she told the media outlet. 'We have never stepped on their toes before and I am not going to do it now. He has been with our department since 2010 and just elected to his second term (as chief).'
Gilbert's resignation led to the fire department issuing a statement saying 'we do not want to distract from our mission to serve,' while calling the resignation voluntary.
Responding to queries as to how Gilbert a convicted sex offender was ever able to attain his post in the first place, Pennsylvania State Police said that each department and municipality are allowed to set their own rules as to whether sex offenders can be hired or serve in an elected office.
Spartansburg is about 110 miles north of Pittsburgh, near the New York border.