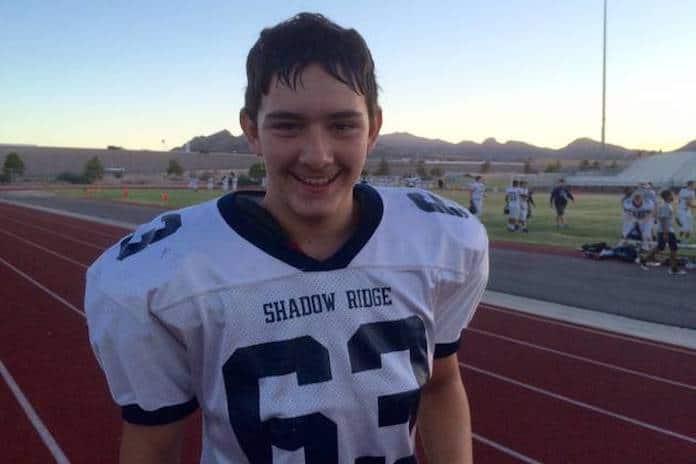 Maysen Melton a Las Vegas teen is indicted on sex crimes after raping four fellow classmates with concerns the 'sex predator' may strike again. 
Maysen Melton a 16 year old Las Vegas school boy has been charged as an adult after allegedly raping three of his classmates over the course of a year.
Come Wednesday, the Shadow Ridges High School student was arraigned on more than two dozen counts including sexual assault, kidnapping and child pornography.
If convicted, the teen faces the possibility of spending the rest of his life in prison.  
Prosecutors say that last year, the teen raped four classmates between the ages of 15 and 18. The abuse allegedly ended in March 2017, and Melton was arrested two months later, according to the Las Vegas Review-Journal. 
Chief Deputy District Attorney Kristina Rhoades says that Melton knew each of his victims, and that he targeted them both on school grounds and at his father's house, when his dad was away. 
She says the victims suffered 'violent rapes'. 
In some cases, Melton took nude photos of his victims and then threatened sharing the images if they resisted. 
'At least two girls contemplated suicide based on what he told them,' Rhoades said.   
While minors are usually tried in juvenile court, Melton is being charged as an adult because this isn't the first time he has been arrested for sex crimes reported the dailymail.
Between 2014 and 2016, Melton went through the 'strictest' sex offender program in the juvenile court system for a prior crime.
Rhoades wouldn't detail what Melton was accused of in that case, since those court documents are sealed.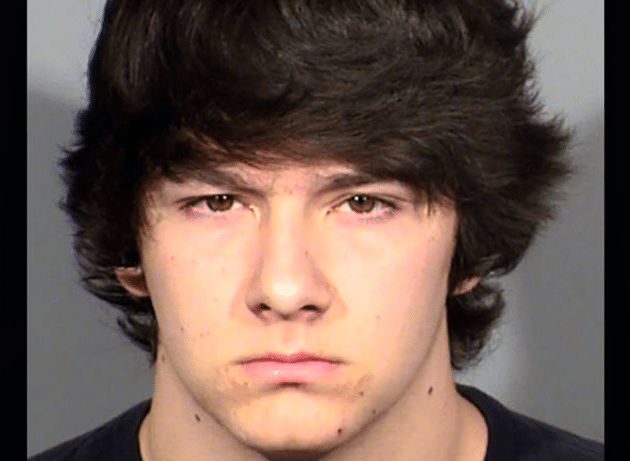 Maysen Melton attorney questions whether his client has already been punished prior to his conviction:
Told Melton's attorney, Dustin Marcello, 'One thing we can all agree on is that the juvenile system was a miserable failure and did nothing to help the community or this young man.'
Since his arrest in May last year, Melton had been under house arrest. But at his court hearing this week, a judge ordered him taken into custody and held on $200,000 bail.
Responding to the severity of the bond, Melton's lawyer said, 'The district attorney is taking the position that punishment should occur prior to conviction, that Maysen's guilty and should be placed in jail and punished before a jury ever hears his case,'
Adding, 'He's been out of custody for a year with no issues and in full compliance with every court order and has made all court appearances. The only reason the state would ask for a $200,000 bail from a 16-year-old kid would be to punish him before conviction and to hinder his ability to present a defense to a jury.'
As of Thursday, it appeared that bail was posted on behalf of the teen.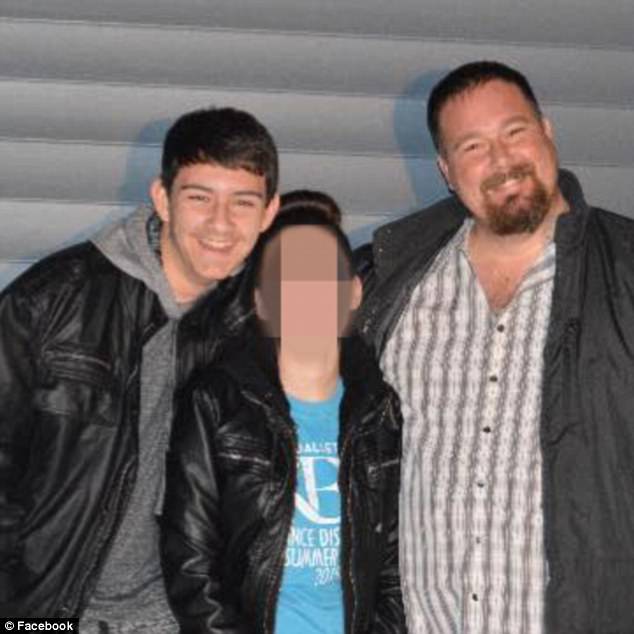 Maysen Melton presence at new school causes disconcert: 
After his arrest last year, Melton was expelled from Shadow Ridge. He enrolled at nearby Palo Verde in October as a junior, which he attended while he was under house arrest. 
News of the teen's attendance at the school has since rankled parents at the school with Fox5vegas reporting the Clark County School District responded with a statement to the effect that they were compelled to follow Nevada state law.
Told the statement in part, 'Nevada Revised Statute requires us to provide an education to all students. We make accommodations for students with a criminal history to ensure the safety of all students and staff.'
It's unclear if Melton will still be able to attend school now that he is awaiting trial. 
'I have some serious concerns for the girls who go to that school,' Rhoades told the judge on Wednesday. 'This defendant, honestly, is a predator. It's the same thing over and over. He gets these girls in these intimate situations. He pushes them on the ground, throws them on the ground, trips them onto the ground, pulls their pants down. He does not heed to any of their noes, does not heed to any of their resistance.'