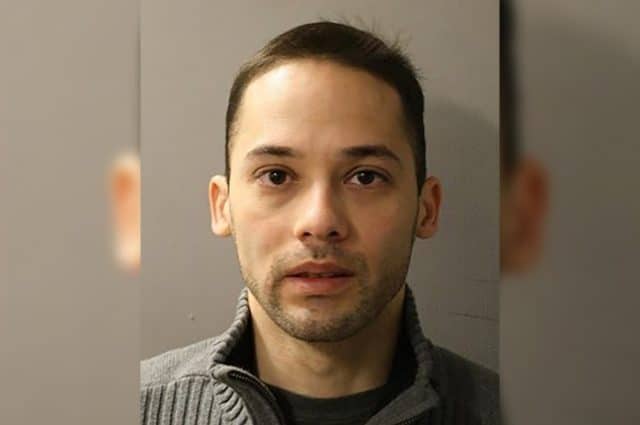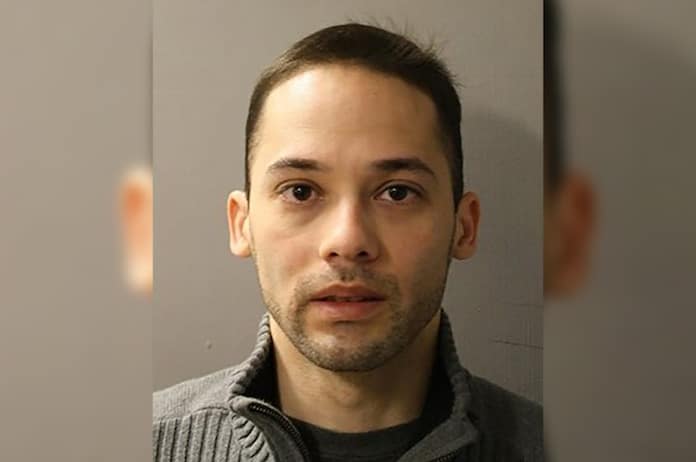 Manuel Alejandro Gamboa a former Texas substitute teacher is indicted after illicitly performing sex acts and recording them on his teen student male victim after plying him with beer. 
Manuel Alejandro Gamboa a former Texas substitute teacher has been arrested after allegedly performing a sex act on a seventeen year old teen male student who had passed out after plying the boy with beer at the educator's home.
Notice of the crime came after the victim the following morning asked the 35 year old educator if he could borrow his phone to call his mother only to discover illicit images of the teacher perpetrating himself on his victim the evening before.
Appearing in court on Friday, Manuel Gamboa, following his arrest on Wednesday was booked on charges of improper relationship with a student and sexual assault.
According to the criminal complaint cited by KTRK, the former substitute teacher at Dekaney High School in Harris County, invited his teen victim to his Harris County apartment June 3 before plying the teen with alcohol.
'Complainant stated that he consumed several beers and became dizzy due to him not normally drinking,' the document read.
After saying he wasn't feeling well, the teen then fell asleep on Gamboa's couch, where the substitute teacher performed oral sex on him. When he woke up later, the teen said Gamboa was next to him and he later told police that he felt discomfort and minor pain while urinating.
The teen then asked to use Gamboa's phone and discovered sexually explicit videos and images of the teacher performing oral on him without his permission while he was asleep on the couch.
The discovery elicited a 'desperate' call to the boy's father, with the victim erasing no less than ten videos from the teacher's phone.
A sexual assault exam performed later at a hospital confirmed evidence of DNA on the victim that didn't belong to him, according to the criminal complaint.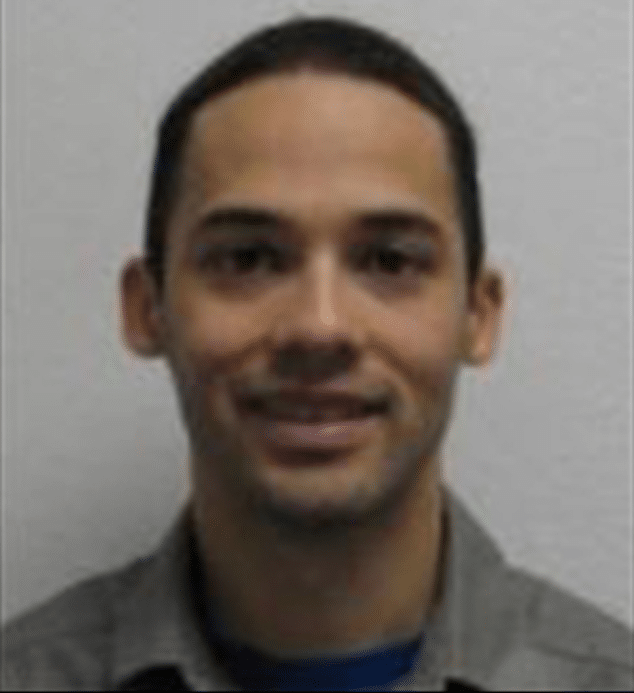 Manuel Alejandro Gamboa was considered like a mentor by his teen protege….
Gamboa was considered 'like a mentor' to the teen, who told investigators the teacher helped him with his homework since he did not speak English fluently.
Prior to the incident, the teenager worked a side job to earn extra money cleaning pools with Gamboa. It was upon finishing a shift cleaning pools on June 3rd that Gamboa had invited the protege back to his home 'for some beers'.
Spring Independent School District officials told of immediately removing Gamboa from the district's substitute pool upon learning of the allegations.
'The safety of our students is our highest priority,' district officials said in a statement. 'The criminal history and references of job applicants, including those who apply to serve as substitutes, are routinely checked before they are hired.'
Yet to be necessarily understood is what led to the male teacher abusing his position of trust, authority and power to sexually prey on his teen male victim.
Come Tuesday, Gamboa remained held on $80,000 bail at Harris County jail.  The educator next appears in court on February 1.