Bailey Gibson a devout Christian woman auctions off virginity after finding out her boyfriend who'd she'd be saving herself for cheated on her. 
Bailey Gibson a 23 year old woman brought up with a 'strict' Christian upbringing has told of auctioning her virginity to the highest bidder.
The 'gesture' comes after the devout Christian and former all girls boarding school alumni found out that her long time boyfriend cheated on her. Until the 'indiscretion', the girlfriend had been saving her alleged virginity but has now had a 'change of heart.'
In a first hand blog post account posted on new year's day, Gibson who was raised in California by her adoptive parents writes that she hopes to use the money she stands to make to afford herself a better life.
Posted the woman who is planning on 'breaking her virginity at Nevada's Moonlite Bunny Ranch, 'Society perceives me as a deviant, and I am okay with that. At the end of the day, it is my body. I have the right do what I want with it'. 
Adding, 'Going through the Bunny Ranch allows me to legally have sex for money. Does this make me a prostitute? I don't know. If you take a picture once, does that make you a photographer?
'I do not think that capitalizing upon your purity makes you a bad person. Just like having sex with multiple men does not make you a bad person. We all make choices. Mine was to wait. Now it is to sell.'
Ethical? Giselle teen model sells her virginity to Abu Dhabi businessman $2.9m
Bailey Gibson explains her upbringing: 'I wasn't allowed any contact with boys.'
In her blog post, Gibson explains that she was given up for adoption aged one by her mother who already had another child, was putting herself through college and was unable to cope.
From there she was taken to Sacramento, California, where she was raised by a strict Christian couple with her new father being an elder at her home church.
Posted Gibson, 'I was not allowed to watch TV, listen to any music other than Christian music, have friends over, or have sleepovers ever. 
'If we did watch a movie, it was on the Hallmark or Disney channel. If we were allowed to watch TV, we were allowed to only watch programs like Little House on the Prairie.'
At age 16, Gibson was sent to an all-girls boarding school in Missouri where she had no contact with boys.
After graduating she was contacted by her biological father and went to North Carolina before going to Wisconsin to live with her fraternal grandmother.
There, she met and started dating a Christian boy who agreed with her decision to wait until marriage before they started a sexual relationship. 
Bailey Gibson besieged with offers, into the millions: 
Alas, Gibson discovered her boyfriend had cheated on her by sleeping with his ex on Valentine's Day, but resolved to stay with him an enter couple's therapy instead.
During the therapy he revealed he had cheated on her a second time, this time on the first date with another girl.
Wrote Gibson, 'After grieving for a while, I came to the conclusion that waiting until marriage to lose my virginity was the wrong decision, because my ex-boyfriend wasn't worth waiting for,' 
'So, I decided that I was going to get something for my virginity — something that benefits me and my life. 
'I wanted to lose my virginity in the most profitable way possible. That's when I found Dennis Hof and the Moonlite Bunny Ranch.'
While Hof did not respond to her first email, he eventually agreed to speak with her and the pair set up the auction, which is now being run on the ranch's website.
The ranch has been involved with such business before, selling the virginity of Natalie Dylan for millions of dollars back in 2008.
Told Hof: 'She wanted to save herself for the right guy and live what she thought was a wholesome and righteous life, and the world threw her a nasty curve ball.
'So many millennials find it difficult to get their footing in today's post-recession America, and young women have it harder than anyone.
'I applaud Bailey for using every commodity at her disposal to make a better life for herself and cultivate a prosperous future.'
Told the brothel's communications director Jeremy Lemur via news.com.au, 'Based on the deluge of inquiries resulting from our recent newsletter announcement to Bunny Ranch clientele about Bailey's virginity auction, brothel owner Dennis Hof expects her virginity to go for mid-six figures to seven figures'. 
Which is to wonder what is it about some men who are willing to pay astronomical sums at the supposed chance at a crack at a woman's virginity?
Assuming everything goes through, the brothel says it will keep half of the final bid price, while Gibson will keep the rest. Indeed.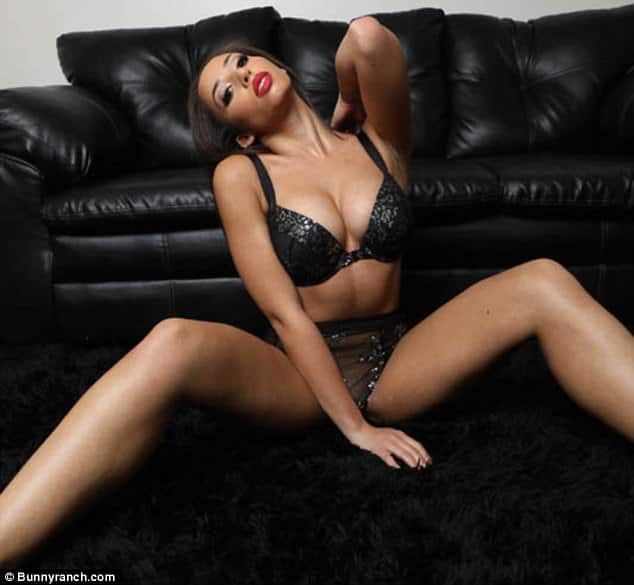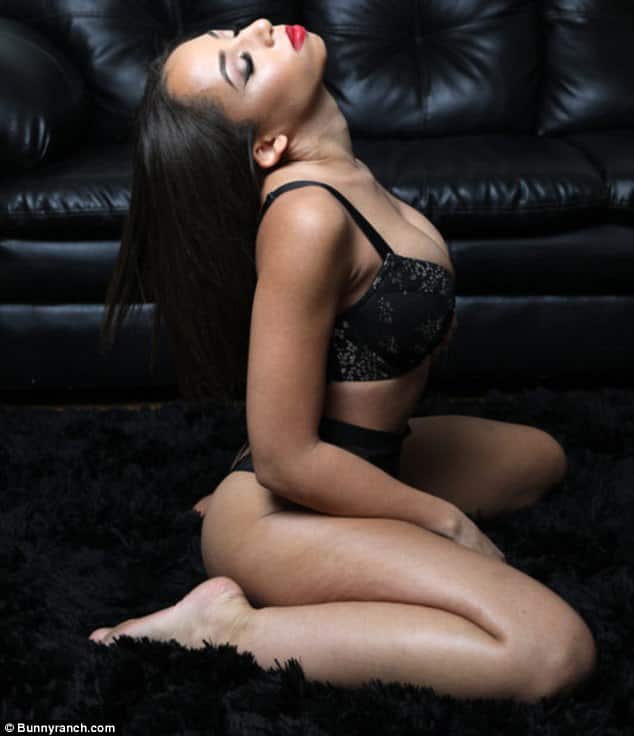 The internet reacts to Bailey Gibson's virgin auction offer:
And then there were these reactions on the web below that caught this author's attention, see what you think?
'How does selling yourself to the highest bidder square with Christian values? I doubt she was ever actually Christian in the first place. Just looking for free publicity for her escort service, which she now has.'
'I am about to auction of my non-virginity.'
'So… Dignity has a price..wow.'
'If only men could do this.'