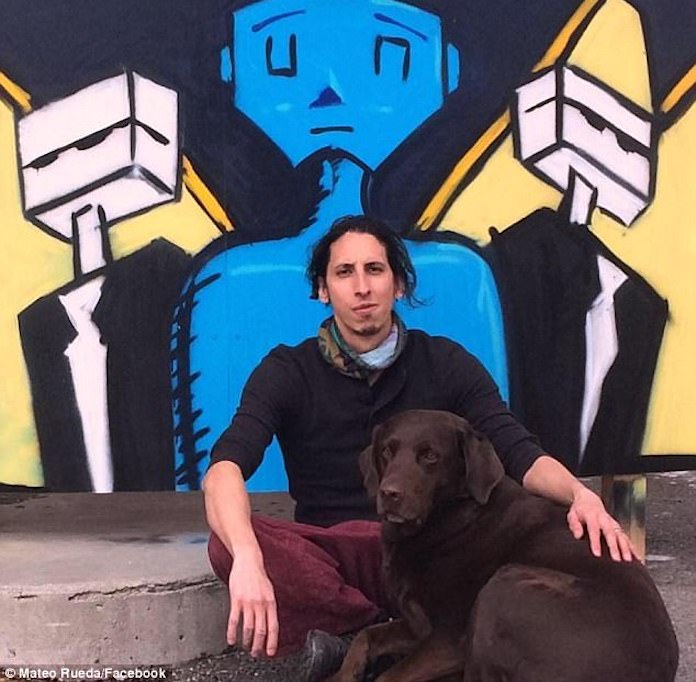 Did a school district go too far when it fired Utah art teacher, 

Mateo Rueda after showing classical images with nudity? Educator seeks to get job back.
Mateo Rueda a Utah art teacher was fired earlier this month following complaints of having shown images of classical paintings containing nudity in a classroom for fifth and sixth graders.
The former teacher at Lincoln Elementary in Hyurum now plans to appeal his termination reported FOX13. The case now sets up what is considered art, appropriate art and whether some art ought not be shared with students of a certain age given what many would decry its sensitive nature. Which is to also wonder, isn't that the purpose of art in the first place? To provoke and induce greater reflection?
In his defense, Rueda said he was not aware that a set of educational postcards from the school's library contained a few works depicting nudity when he handed them out during a lesson.
The two images seen by students were the Impressionist-era portrait "Iris Tree" by Italian painter Amedeo Modigliani and the Rococo-style partial nude "Odalisque" by 18th-century artist Francois Boucher, the teacher said.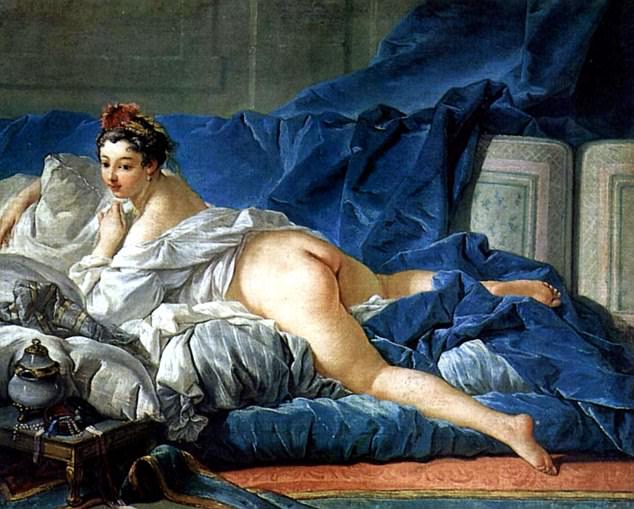 Mateo Rueda shares nude classical images but some students complained they were inappropriate:
Rueda told FOX13 he was 'surprised about those images being there.' He said he went through the educational postcards and took out the ones he felt were inappropriate for the students.
Bella Jensen, a fifth grader who was a student of Rueda's, said he told her their lesson on Dec. 4 may make the class feel uncomfortable.
'Mr. Mateo explained to us that there might be some pictures that we'll find uncomfortable,' Jensen said, adding that her friends laughed at some of the paintings but enjoyed the project.
'There were some pictures that were a little weird, and most kids were laughing,' she said.
However, some students felt the images were inappropriate.
'Children were expressing their discomfort and then explaining that they felt it was inappropriate,' Rueda said.
The teacher attempted to explain the images were art and 'encouraged' the students to speak with their parents about the paintings they saw. The educator later found out one of the parents called the police claiming Rueda showed pornography to the students.
On Dec. 8, Rueda was issued a termination letter from the school.
'I was super upset when I heard that he got fired,' Bella told FOX13. Her mother, Kamee Jensen was also upset.
'The images that he showed the children were provided by the school district,' Jensen said.
She also wrote a letter to the Herald Journal defending him and said her daughter wasn't offended by the pictures.
'She was just very upset that her teacher was in trouble,' Jensen said.
A mother who wished to remain anonymous said she was 'not happy with how Rueda handled his explanation with the kids.'
Parent Venessa Rose Pixton said she's upset because Rueda's handling of the situation belittled students, including her 11-year-old son.
'He said Mr. Mateo even told the class 'There's nothing wrong with female nipples. You guys need to grow up and be mature about this," Pixton said.
Rueda denied making that statement while over-all 'bewildered' by the situation.
'Who knows if I can be hired back,' he said.
Adding, 'I did say that when you grow up, you're going to find yourselves going to museums or to places where unavoidably there's going to be nudity.' 
Following the incident, Principal Jeni Buist shredded the 'incriminating images' at the request of the school district.
The Cache County Sheriff's Office said they investigated the complaint but did not press charges because the images were not considered pornography.
The Cache County School District declined to comment, saying it's a personnel matter.
The Colombia, Utah, native reported the dailymail came to the area to pursue a master's degree in fine art at Utah State University. He's established himself in the community for six years, through painting exhibits and established connections.
'I've worked professionally and very well with a lot of people. A lot of people know me and know my character. The terms of termination are belittling of my character, and to that end they are a defamation of character,' he added.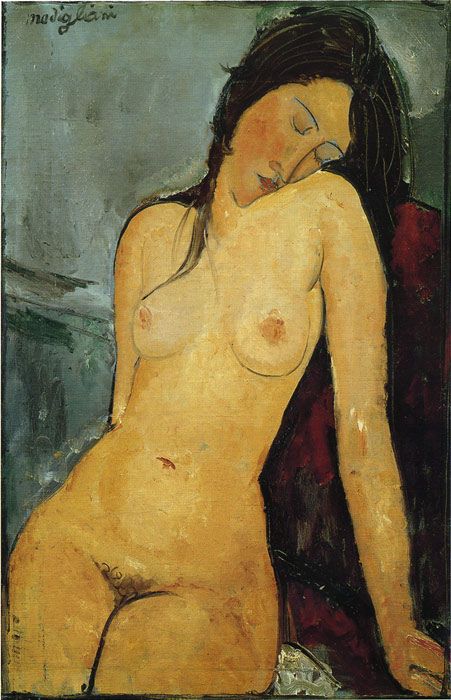 And then there were these responses on the web, see what you think?
'The teacher shouldn't be fired for material found in the school library and approved by the Board of Education.'
'There's a huge world of thought-provoking art out there to show young children. How about Wyeth's "Christina's World?" Or maybe Hopper's "Nighthawks?" Certainly the children would enjoy the Munch masterpiece "The Scream." Why jump initially to the nudes?'
'It's a sophisticated way to introduce the naked body to young kids and hopefully them give them a different perspective than what they see in movies. The problem is kids are unable to relay their experiences in a mature way and probably went home and shared their educational experience with a 6 grade mentality. Too bad their parents didn't understand how to temper it with reason.'
'Kids used to be taken to art and history museums on field trips and I'm quite sure paintings and sculptures weren't covered up in advance.'
'They've probably seen more nudity on Snapchat than on these art postcards.'
'Some of the most conservative people in the US live in Utah.'