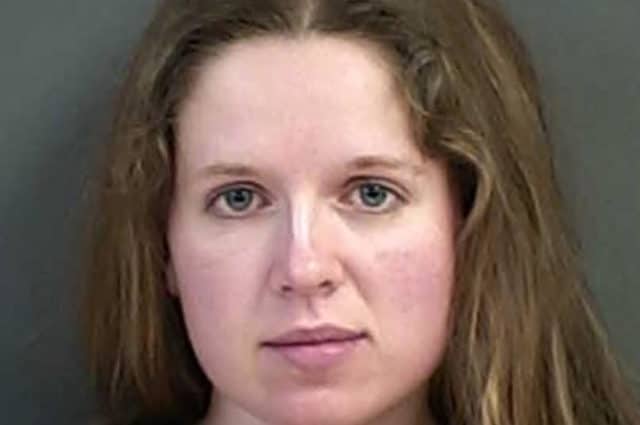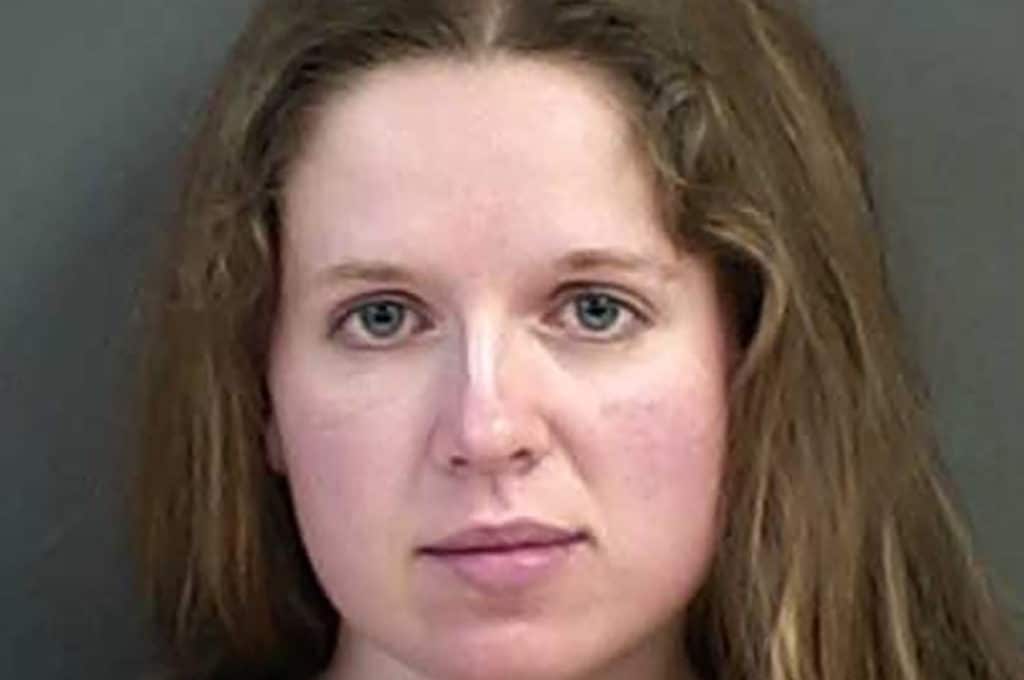 What led to 

Andrea Nicole Baber a Springfield Christian school teacher sexually engaging a teen student? Husband catches wife in bed with her victim.
Andrea Nicole Baber a 29 year old former Springfield Christian school teacher has been accused of carrying on an illicit sexual liaison with one of her students after the woman's husband caught the woman in bed with a 15 year old boy.
The News-Review reported the Cottage Grove, Oregon, woman arrested Friday, just days after the female teacher's husband caught his wife in the act.
Shortly after the husband interceding, the teen's father received an anonymous email asking whether he knew his son and the Springfield, Logos Christian Academy teacher were in a sexual relationship, authorities said.
In the Dec. 12 message, photos were attached of the boy in bed with the English teacher. It is understood the husband caught his wife 'physically engaging' with the teen student on December 5.
The anonymous email was reported to authorities who determined that Baber allegedly had sex 'on a regular basis' with the student, according to The Register-Guard.
Baber's husband contacted Child Protective Services 'after he caught his wife and the teen in the Babe home, partially unclothed,' the newspaper said authorities allege. 'Baber's husband told CPS that he also found topless photos of his wife that had been sent to the teen via text message.'
Deputies said that Andrea Baber began a relationship in 2016 with the teen and often provided him with alcohol and marijuana.
She was booked Friday at Douglas County Jail on charges including third-degree rape, third-degree sodomy, contributing to the sexual delinquency of a minor, first-degree online sexual corruption of a minor and unlawful delivery of marijuana to a person under 18 years of age.
Authorities said that Baber was no longer employed at Logos Christian Academy, but her staff biography remained Monday on the school website.
Noted the former teacher's bio, 'Andrea has always felt called to work with youth and is very excited that God opened the door for her to be part of the Logos team,'
Adding, 'She lives with her husband, dog and cat just south of Eugene.'
The woman's bio mentioned her teaching language and literature, writing and speech communication.
Of note, in 2015, Baber wrote on Facebook along with a wedding photo, '2 years ago I married my best friend. Suffice to say…best thing I've ever done.' 
The woman's arrest follows that of other female teachers who continue unabashedly to sexually prey on their teen male victims, as they seek to subjugate the young boys.