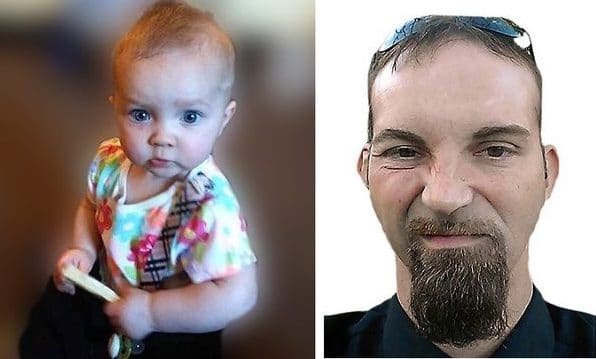 What led to Joshua Dale Gurto an Ohio man raping and murdering his girlfriend's 13 month old baby? Caught after a three week manhunt. 
Joshua Dale Gurto a 37 year old Ohio man has been arrested after going on a three week run after allegedly raping and murdering his girlfriend's 13 month old baby daughter.
Police told of the fugitive being detained circa 1.30 am Friday morning in the Pittsburgh area and taken to Allegheny County Jail.
WKYC 3 reported the wanted man being arrested at a gas station in Franklin Park. At the time of his arrest Gurto was wearing camouflage and had a backpack with him.
Joshua Gurto's arrest came after a police officer recognized the wanted man, with Gurto acquiescing without a fight after the cop pulled a gun on him.
Found on his person were maps of New Jersey and Pennsylvania, along with a knife and a tent. A camp believed to be that of Gurto's was found nearby his place of arrest.
Notice of the deadly sexual assault came when Sereniti Jazzlynn-Sky Blankenship-Sutley was found unresponsive at an apartment in Conneaut, Ohio, on Oct. 7. She had blunt-force injuries to her head and body, and died at a hospital.
Josh Gurto had been dating Sereniti's 22 year old mother Kelsie Blankenship just on three months when her daughter died. She is not facing any charges.
Told U.S. Marshal Pete Elliott during a press conference, 'We made Gurto's world very, very small. He really had nowhere to run and nowhere to hide.'
Adding, 'I feel very bad for Sereniti's family. Nobody should have to lose a child to violence.'
Joshua Dale Gurto: A marked man on the run.
Following the deadly sexual assault, authorities filed aggravated murder and rape charges against the boyfriend after questioning the man, who by then had fled.
KDKA reported Gurto's arrest following the fugitive being spotted in Ohio Township, circa 4.30pm, Wednesday. It is understood the man had lived in the woods during the three weeks he's been on the run.
Gurto is believed to have traveled from Ohio to Pennsylvania by hitch hiking and on foot.
A $5,000 reward had been offered for information leading to Gurto's capture.
Told the child's mother following Gurto's arrest via WKYC 3, 'I've been bawling my eyes out all day,'
Adding, 'She was a precious girl. She brought me a reason to live.'
At the time of Serenit's assault and murder, Gurto had been with the victim's mother Conneaut apartment.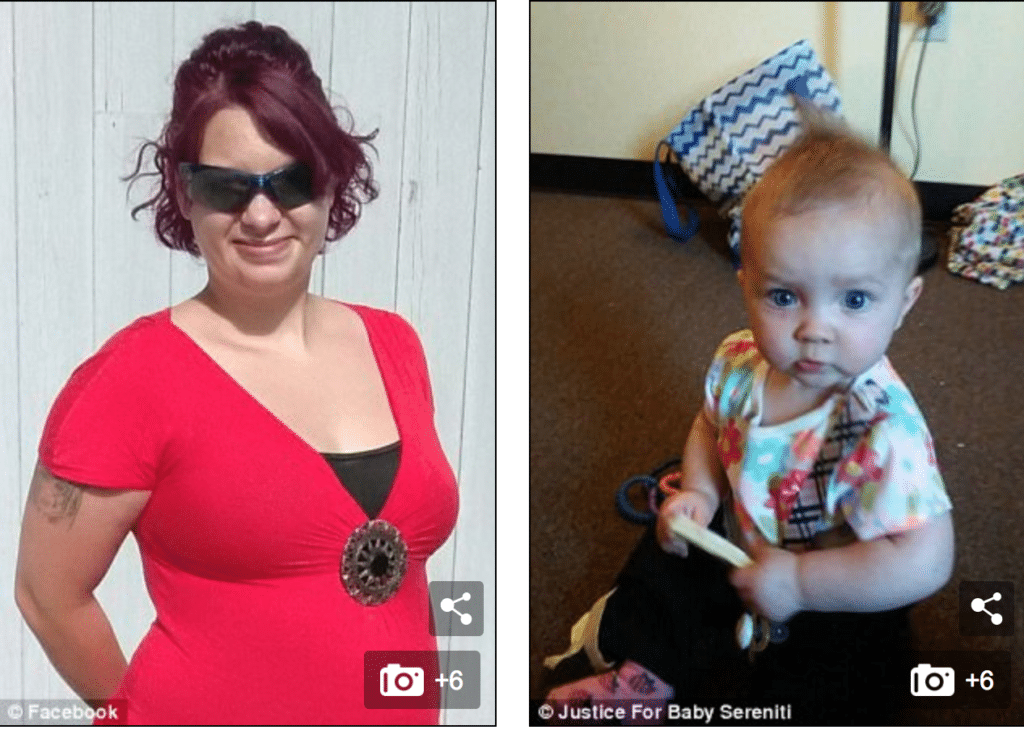 Joshua Dale Gurto friend: 'No one would have expected such a thing from him'.
A cousin of Blankenship, Bobbie Lee told heavy that, 'nobody would have expected that he could be capable of such an atrocity.'
'I went to high school with him,' Lee stated. 'This could have happened to anyone…your own niece, sister or granddaughter…he had always been so good with Sereniti. We do not know what came over him.'
Tributes to the slain girl read, 'Sereniti was a lovable little girl who brought a smile to your face. Her personality was bright and her smile was contagious. 'She loved Scooby Doo, playing video games with her mom, and sleeping with her favorite monkey her grandma made for her. Although her time here was short, the lasting memories she brought to her family will forever be treasured.'
It wasn't clear if the wanted man had a prior record of sexual assault.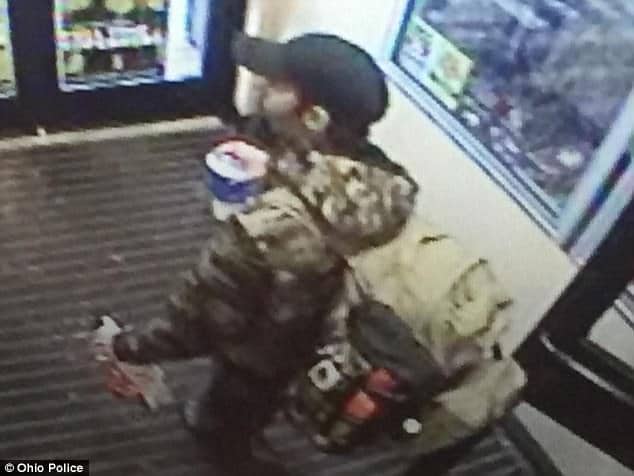 Get Joshua Dale Gurto O Streets! https://t.co/8grnpCZsr2 pic.twitter.com/TnNE7yw5YJ

— Lisa DeSherlia (@AllTheMissing) October 16, 2017
Justice for Sereniti Jazzlynn-Sky Blankenship-Sutley! Spread the word about Joshua Dale Gurto! #JoshuaDaleGurto #WarriorsForSereniti ??? pic.twitter.com/o9QWqDdqZx

— Bad Billy Painter (@BadLandsCSR) October 26, 2017