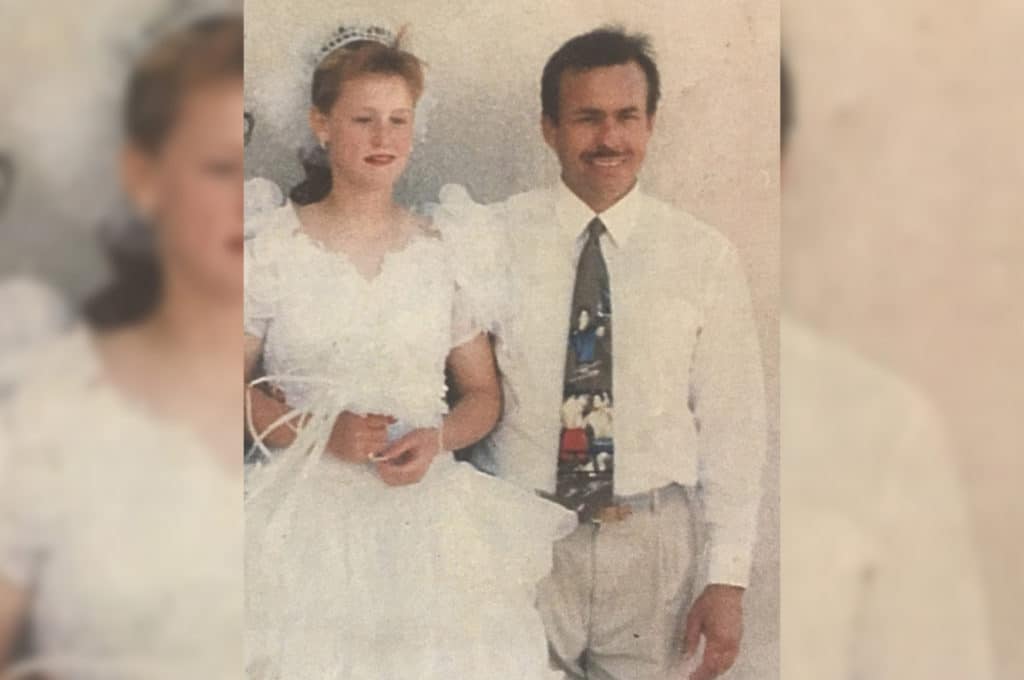 How Henri Michele Piette an Oklahoma man abducted his stepdaughter, Rosalynn McGinnis and forced her into his sex slave for 19 years. 
Henri Michele Piette a 62 year old Oklahoma man has been accused of holding his stepdaughter, Rosalynn Michelle McGinnis, captive for nearly two decades and repeatedly raping her.
Court documents claim the father having kept McGinnis captive for 19 years after 'marrying' her when she was around 11 years old. The marriage is alleged to have occurred in the back of a van, with a then 42 year old Piette going so far as to give the girl a ring.
Foxnews told of his other children telling investigators that the father began sexually assaulting McGinnis when she was very young.
While being held hostage McGinnis gave birth to nine children.
The Oklahoman reports McGinnis being repeatedly raped, stabbed, choked until unconscious, shot and beaten with baseball bats during her 'captivity.'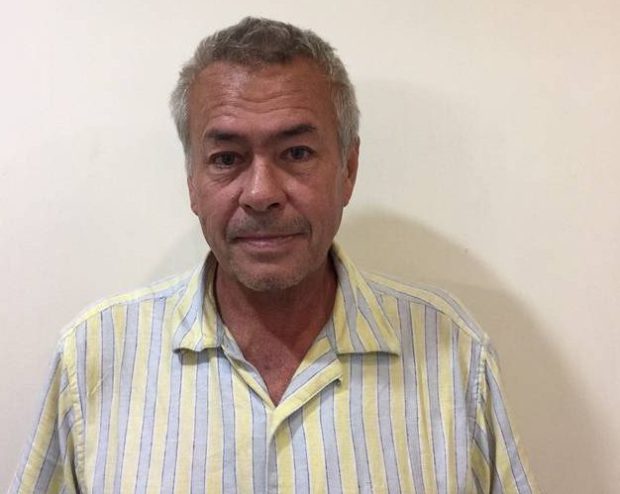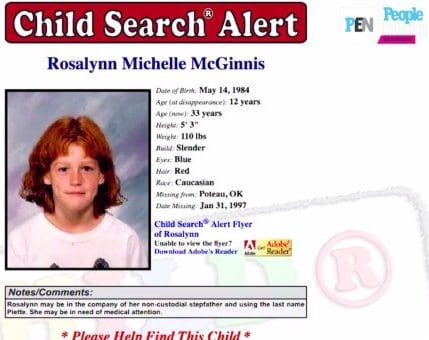 How Henri Michele Piette's victim, Rosalynn McGinnis was eventually able to escape:
Investigators said McGinnis was taken from a school in Poteau, Okla., by Piette's son in 1997 after her mother had left Piette, allegedly because he abused her. McGinnis was then introduced to Piette's other children as 'their new mother'.
Piette moved around the U.S. and Mexico with McGinnis, but to make it seem as though they were still in Oklahoma, Piette would drive the young girl to back to Oklahoma to mail letters, court documents alleged.
In order to survive, McGinnis told at first begging for money and food on the streets, before started selling coffee, honey and homemade ice cream to help support her family.
In June 2016, McGinnis, now 33, was able to escape from a tent in rural Mexico with eight of her nine children, she told People. She went to a U.S. embassy and was able to secure her passage back to the United States with her children.
'I knew that if I didn't get out of there I'd either go insane or I would end up dying and leaving my kids with that man,' McGinnis told People. She added that when she was finally able to contact the National Center for Missing & Exploited Children, it felt 'so nice to be able to tell somebody the truth.'
'I was still scared, but it was wonderful not to have to lie anymore,' McGinnis said.
One of McGinnis' sons previously ran away but has since been reunited with his mother, the Oklahoman reported.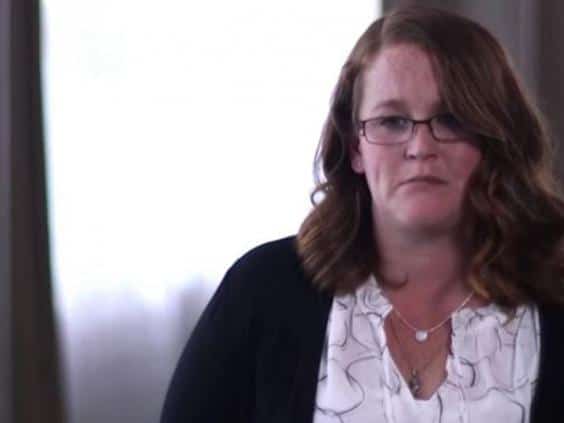 Rosalynn McGinnis: I told the children their father is a rapist and abductor.
Piette is charged with first-degree rape, two counts of lewd molestation of a child and physical abuse of a child. Court documents said investigators believe Piette had been in Mexico since McGinnis escaped.
'It is believed that Piette has resided in Mexico and or Central America for a very long time and has deep ties to criminal organizations in Mexico, which can assist him in evading law enforcement,' court documents said. 'During the week of September 10th, Piette was contacting persons who aided Rosalynn's escape from Mexico and threatening these individuals.'
Piette will appear in federal court on Tuesday before he is turned over to state authorities, told Wagoner County District Attorney Jack Thorp. 
A woman who identified herself as McGinnis' cousin set up a GoFundMe account to help McGinnis and her children with daily expenses, tutoring and a place to live.
McGinnis is living in the Midwest with her children, who range in ages from 2 to 17 years old, and they are being treated for post-traumatic stress disorder. She told People that she has told her children their father is a rapist and abductor.