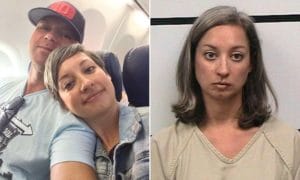 Sarah D'Spain married teacher arrested after admitting to kissing minor student and sending him illicit photos on Snapchat.
D'Spain a Kerr County, Texas high school teacher who was arrested last week on suspicion of having an improper relationship with a student has been revealed to what extent her indiscretions occurred.
An arrest affidavit released on Monday told of the teacher admitting to allowing a student to feel her breasts while they kissed behind a burger restaurant.
The 38-year-old, who was fired from Tivy High School following her arrest Thursday, allegedly admitted to police officers that the relationship was 'inappropriate,' the Houston Chronicle reported. 
D'Spain was booked into the Kerr County Jail on $35,000 bond, but has since been released.
According to her arrest affidavit, D'Spain told cops that she communicated with the student through Snapchat and often sent him photographs.
It wasn't clear what precipitated the married teacher reaching out to the student.
D'Spain admitted to meeting the student on September 10 behind a Culver's Restaurant in the town.
That's where they allegedly kissed and the student felt her breasts over her clothing, according to the affidavit. 
Sara D'Spain photos: Texas teacher has improper relationship with male student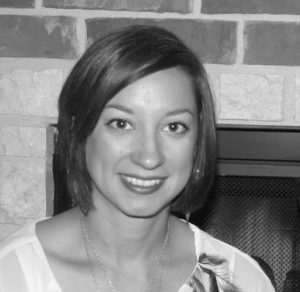 Sarah D'Spain arrested: Admits sending illicit image to minor via Snapchat.
Notice of the impropriety came when on September 12 a different student showed school officials an 'explicit' Snapchat photo he received of her wearing a bra, the affidavit stated. 
D'Spain was then questioned about the photo and she insisted that she had only sent it to a former student who doesn't attend the school. D'Spain insisted she only stayed in contact with the boy after he graduated. 
D'Spain, who according to the dailymail also reportedly complained on several social media platforms about her husband spending too much time away at work, does not face any charges in connection to that particular photo. 
The Kerrville Tivy High School teacher's arrest came as part of a broader ongoing investigation targeting two school district employees.
Last week, officials with the local school district announced that D'Sapin and another teacher, who has not been named, were placed on administrative leave, reported MySanAntonio.com.
D'Spain is certified to teach pre-kindergarten through eighth grade, and she is also a certified English as a Second Language teacher.
Kerrville Police Department have since confirmed that the victim in D'Spain's case was a male and a minor. The age of the boy wasn't disclosed. 
Online records and social media posts suggest that D'Spain is married and lives with her husband and their two daughters in Bandera, Texas.
If convicted, D'Spain could face between two and 20 years in prison and a fine of up to $10,000.