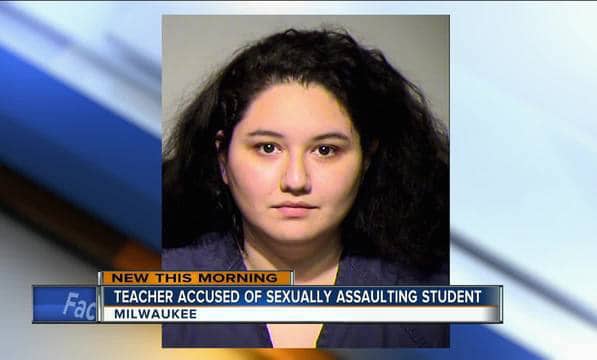 Katherine Gonzalez Milwaukee teacher sentenced: A former elementary teacher is jailed after sexually preying on an 11 year old chronically depressed student. 
Katherine Gonzalez a 25 year old Milwaukee elementary teacher has been sentenced to five years jail after previously pleading guilty to sexually assaulting an 11 year old male student who was chronically depressed.
At the time of pleading guilty assaulting the child, Gonzalez said she told the boy she 'loved him' to cheer him. Investigators said that the two touched each other's private parts through their clothing.
Appearing in court in August, the former fifth grade teacher at Atlas Preparatory Academy pled guilty to second degree sexual assault of a child in February 2017.
During Thursday's sentencing, the  Milwaukee Journal Sentinel reported a 'tearful' Gonzalez apologizing to the boy and his family 'for her actions'. Both the woman's victim and his family were not present at the disgraced teacher's sentencing.
The pair's encounters were uncovered when the victim's mother confiscated his cellphone for disciplinary reasons in February.
'Be happy' Katherine Gonzalez Milwaukee teacher sexually assaults 11 year old student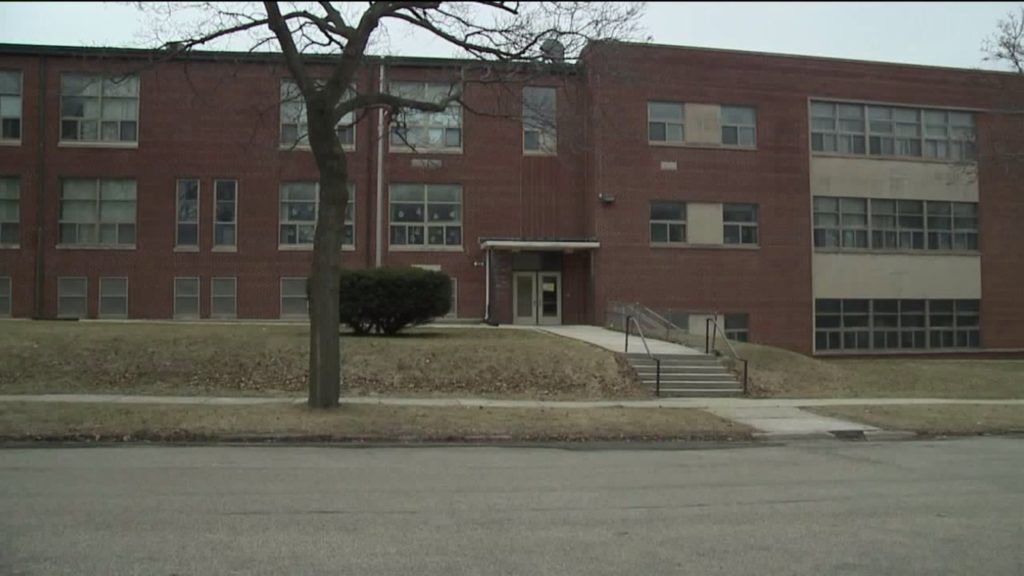 Katherine Gonzalez Milwaukee teacher sentenced: I wanted my victim to know that somebody cared…
It began buzzing with lewd messages from Gonzalez at around 3:30 a.m. on a Monday, prompting the boy's mother to go to police, told assistant district attorney Matthew Torbenson at the time. 
Judge Mark Sanders said the 'predacious' nature of Gonzalez's behavior made the case serious enough to warrant harsh punishment, even though the teacher-student pair never had sexual intercourse.
Sanders said it was highly likely that the encounters would have a negative impact on the boy in years to come.
Describing the encounters, the victim told police, Gonzalez kissing him in her car, with the boy's teacher asking him to touch her genital area over her clothes.
Other instances included the pair watching the movie "Deadpool" at Gonzalez's apartment with the teacher rubbing her hand over the boy's groin along with having the boy touch her breasts over her clothing.
The victim's mother saw messages in which Gonzalez referred to the boy touching her 'down there,' the criminal complaint said.
Read one of the recovered messages, 'I'm in love with a kid, and I hate that I can't tell anyone.'
The teacher allegedly told the student not to tell anyone about their relationship because she could lose her job and go to jail. 
Gonzalez told authorities that the victim is 'chronically depressed' and admitted to saying things to make the 11-year-old boy happy. 
During police interviews, the teacher said she wanted the child to see 'that someone cared'. 
Reflected an Atlas Preparatory mother of four upon news of Gonzalez's initial arrest in March: 'I couldn't believe it,'
'You don't want to think that your kids go to a school where stuff like that is happening. You want to think you can trust the teachers that are around your students, no matter who they are, what age they are.'
Yet to be necessarily understood is what led to the female teacher abusing her position of authority, trust and power as she sexually preyed on her male victim.