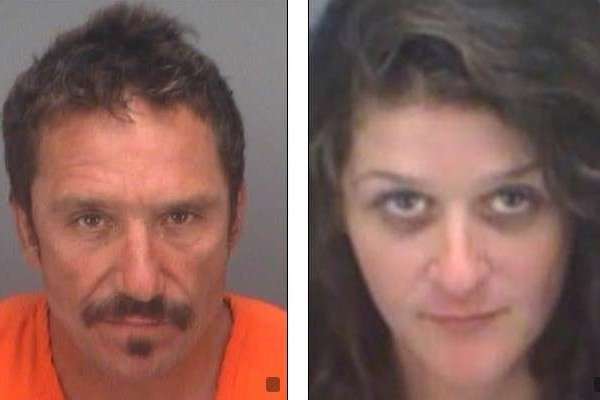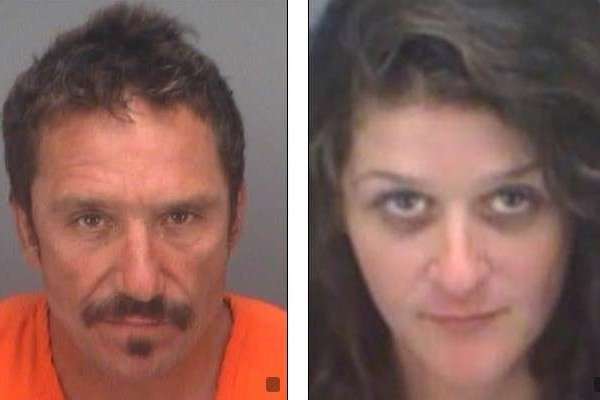 Florida couple, Jeffrey Kernan & Alexandria Rowell arrested while engaging in oral sex on crowded beach with open alcoholic beverage. 
A Florida couple have been arrested after 50 year old boyfriend, Jeffrey Kernan was observed performing amazing oral sex on his girlfriend, Alexandria Rowell, 26.
A report via the smokinggun cited an arrest affidavit which noted Kernan, 'was performing oral sex on his girlfriend in front of families and children,' on the Clearwater beach at around 5pm on Sunday afternoon.
According to the arrest affidavit, both Kernen and Rowell were drunk. 
Despite the couple's arrest, the pair were not charged with public indecency.
Instead, they were book for having an open container of alcohol – a 16-ounce can of Four Loko. Presumably the preferred drink of champions. 
The pair were booked into the county jail Sunday evening. Kernan, of Tampa, posted his $250 bond yesterday and was released. 
Rowell, of Winter Haven, remains in custody. 
It is not immediately understood if Kernan and Rowell have had prior run ins with the law.
The Florida couple's arrest follows off the back of other public acts of physical indiscretion.
Kiernan Hennessey and Dakota Payne photos: Couple busted having sex on South Carolina golf-course
Watch: Robert Beasley and Desiree Anderson arrested having fantastic sex at Wisconsin State Fair
Watch: Ryanair Manchester to Ibiza sex romp