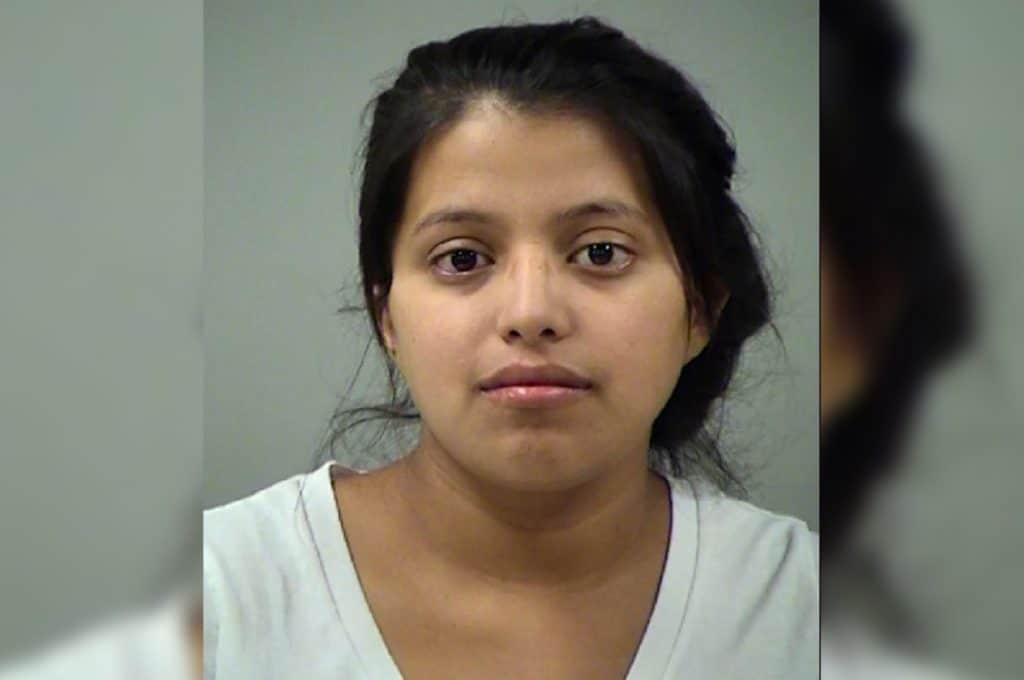 What led to 

Esmeralda Marie Medellin an 18 year old Texas female babysitter forcing a four year old boy to perform a sex act on her? 
Esmeralda Marie Medellin a Texas female babysitter has been charged with aggravated sexual assault of a child after DNA tests proved the woman forcing a four year old boy in her charge to perform oral sex on her.
Arrested on Thursday, police took the 18 year old woman into custody where she was booked before posting $75, 000 bail and released.
According to My San Antonio, Esmeralda Medellin is alleged to have assaulted the toddler in her care on March 28, with the little boy telling his mother the woman having forced him to perform 'an act' on her.
Not only did the boy accuse Medellin of being forced to perform a sex act on his baby sitter, the boy also told responding police who arrived at the home while Medellin was still there that the woman had also performed a sex act on him.
A subsequent arrest affidavit told of both the infant and Medellin both being taken to a hospital for a sexual assault examination reported KENS5.
The results of that examination came in last Wednesday, with police saying that DNA found on Medellin's breast belonged to the boy.
The test also found male DNA on Medellin's genitals, but there was not enough to make a positive comparison with the boys' DNA.
Medellin was taken to a police station on the night of the alleged assault, where she denied the allegations. 
After the test results came back, she arrested on suspicion of aggravated sexual assault of a child.
The babysitter was released from Bexar County Jail, Friday on $75,000 bail.
About one in six boys and one in four girls are sexually assaulted before they reach the age of 18, the U.S. Centers for Disease Control and Prevention reports.
Approximately 90 percent of victims know their abuser, and 60 percent are assaulted by someone the child's family said they trusted, according to the child sexual abuse prevention group, Darkness to Light.