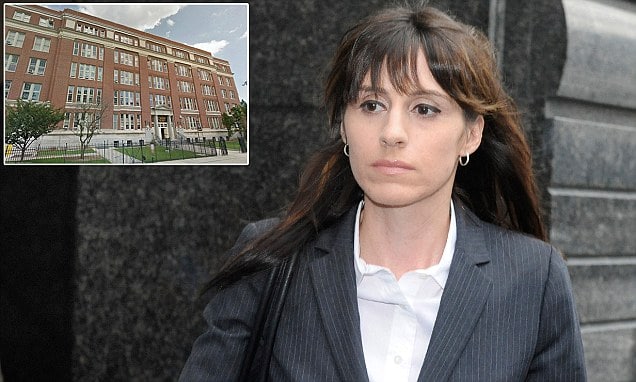 Erin Sayar a former Brooklyn high school teacher has been ordered to pay a former teen victim, $750K after seducing him. Whether the woman has the means to pay is another question.
Kevin Eng a former Brooklyn high school football player seduced by his former 'Horndog High' school teacher has been awarded $750, 000 in damages.
The payout comes after the then 16 year old boy who was studying at James Madison High School was plied with pot and seduced by his former English teacher, then, 36 year old woman, Erin Sayar.
Instead of tutoring the boy in literary classics, the married teacher instead had her eyes on other 'literary topics,' including having sex with her victim both in her SUV and her school office.
Investigators later described the woman keeping a stash of weed in her office cabinet, which when the moment arose was used during interludes of lovemaking with her sexual prey.
Notice of the educator's illicit trysts eventually came to light after Eng's jilted girlfriend alerted school authorities.
At the time of her arrest in 2011, Sayar was charged with 50 criminal counts of statutory rape and sex abuse, before copping a plea deal and sentenced to 10 years' probation, stripped of her teaching license and designated a Level 1 sex offender.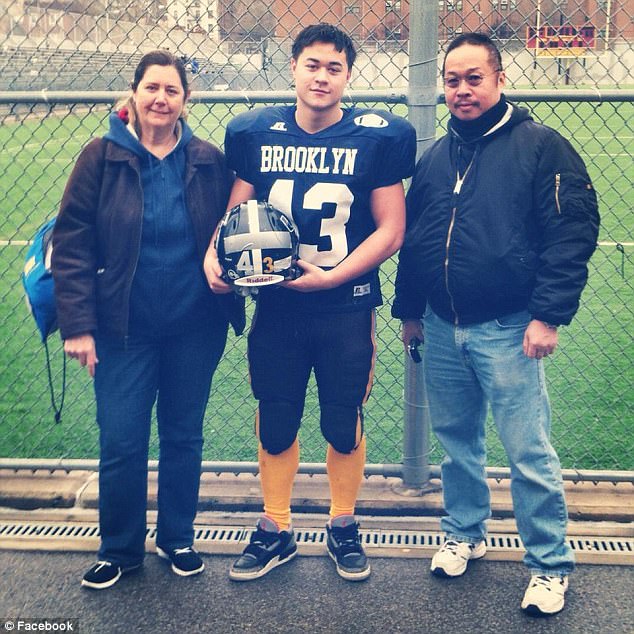 The $750K payout reports the nypost comes after Eng's mom sued Sayar and the city in civil court, citing her son's emotional anguish over the saga. While the mother lost her $10 million suit against school officials last year, the teen's lawyer, Bruce Baron, continued with his case against Sayar.
Motions which were made next to impossible after Sayar 'dropped off the radar' after her husband left her in 2013.
According to the dailymail, Jimmy Lathrop ended up leaving his wife after the woman's sexual trysts came to light.
Banon went on to say he went on to file 'numerous' (define numerous?) civil motions on behalf of Eng in the past five years, and each time Sayar 'didn't show' up to court or didn't respond to legal letters.
So out of 'action' was the former teacher, even her own lawyer lost touch with the former horny educator. 
'We have had no contact with her in years,' said lawyer Michael Marinaccio, whose firm represented Sayar in the criminal case.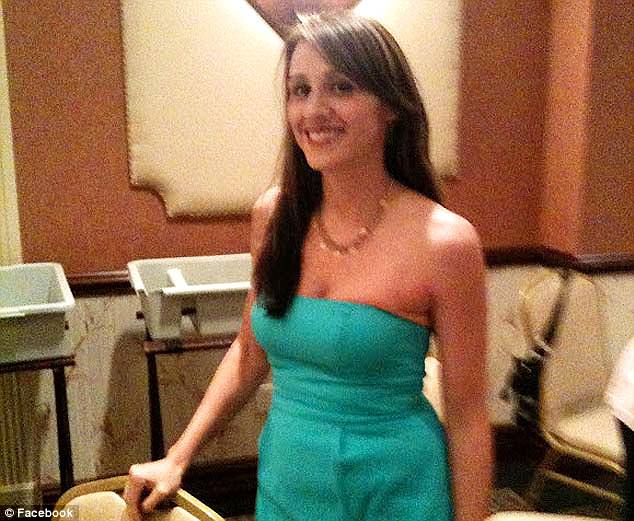 On Aug. 17, a Brooklyn Supreme Court judge, fed up with Sayar's failure to respond, ordered a judgment against Sayar totaling $750,000.
'This verdict along with the punitive damages awarded by the judge sends a strong message that teachers across New York state should take their position of authority very seriously,' Baron said.
Of course the question remains whether Eng will ever see any of the money supposedly coming his way.
According to the post, lawyers have taken to digging up financial records that might show what money and holdings the disgraced former teacher has.
Good luck.
Of note, prior to her firing, the teacher was pulling in a respectable $78,885 a year.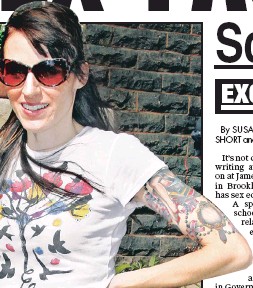 Reached by The Post, Sayar, now 41 and still living in Brooklyn, claimed she had no knowledge of the judgment.
Ka-ching!!
'What happened?' she said when asked about the judge's decision.
'I don't know anything about that. I can't talk about it because I don't know,' she added.
But here's where it gets grim.
Sayar, who was suffering from cancer during her criminal ordeal, was then asked if she was currently healthy.
"Yes, I am fine," the former teacher is alleged to have said before abruptly hanging up according to the post. 
Yes kids, we should all aspire to be tabloid reporters.
For their part, Eng and his mother declined to comment Tuesday through their lawyer.
Welcome to a brave new world where literary classics end up as hollow climaxes. Indeed…