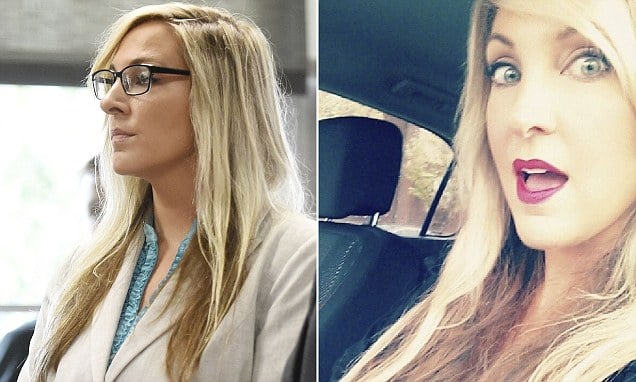 Brooke Lajiness sentenced: A Michigan mother of two is sentenced up to 15 years jail in a plea deal after confessing to sexually preying on two teen boys. 
Brooke Leigh Lajiness a 38 year old Lima Township, Michigan mother of two was on Monday sentenced to four years and nine months to 15 years jail in a plea deal after admitting to several counts of criminal sexual conduct involving two teen boys.
In exchange for confessing to sexually preying on the teen boys, prosecutors agreed to dismiss 10 other charges against the beauty salon worker reported MLive.com.
Lajiness sentencing comes after confessing to having sex with the two boys, aged 14 and 15 after luring them with illicit Snapchat selfies she'd sent the boys last summer. 
During trial proceedings, the mother confessed to having sex with one of her victims, a teen boy attending middle school between eight and 15 times in a parked car in a Lima Township driveway.
Told the mother as she addressed the court during her sentencing, 'This has been the biggest regret of my life'.
Adding, 'My family means everything to me, and I've caused them great pain for these regretful choices I have made.'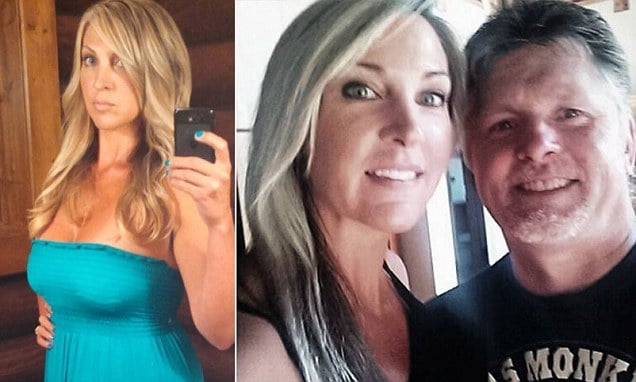 The mother of one of the victims said in an impact statement — which was read by a victim advocate — that her son has suffered serious psychological and emotional damage from the illicit trysts.
Read the mother's statement, 'You made a conscious effort on several occasions to make arrangements to meet my son, sneak out of your house, start your car, leave your husband and children at home and drive to my son's father's house, back into the driveway between midnight and 4am, wait for my son to run in the driveway, commit a crime and leave,'
Adding, 'Did you know that this was wrong? Did you ever worry about the harm you were doing to my son?'
The woman reported Fox 2 Detroit said her son, who is in therapy, was picked on by classmates who said 'it's cool' that he had sex with Lajiness.
Continued the mother, 'My son shared with me that the guys at school have no idea what he's been going through and how he struggles,'
Adding, 'He has had to stay strong in front of them.'
Reiterated the mother, 'Your actions will affect my son and his relationships with others for the rest of his life'.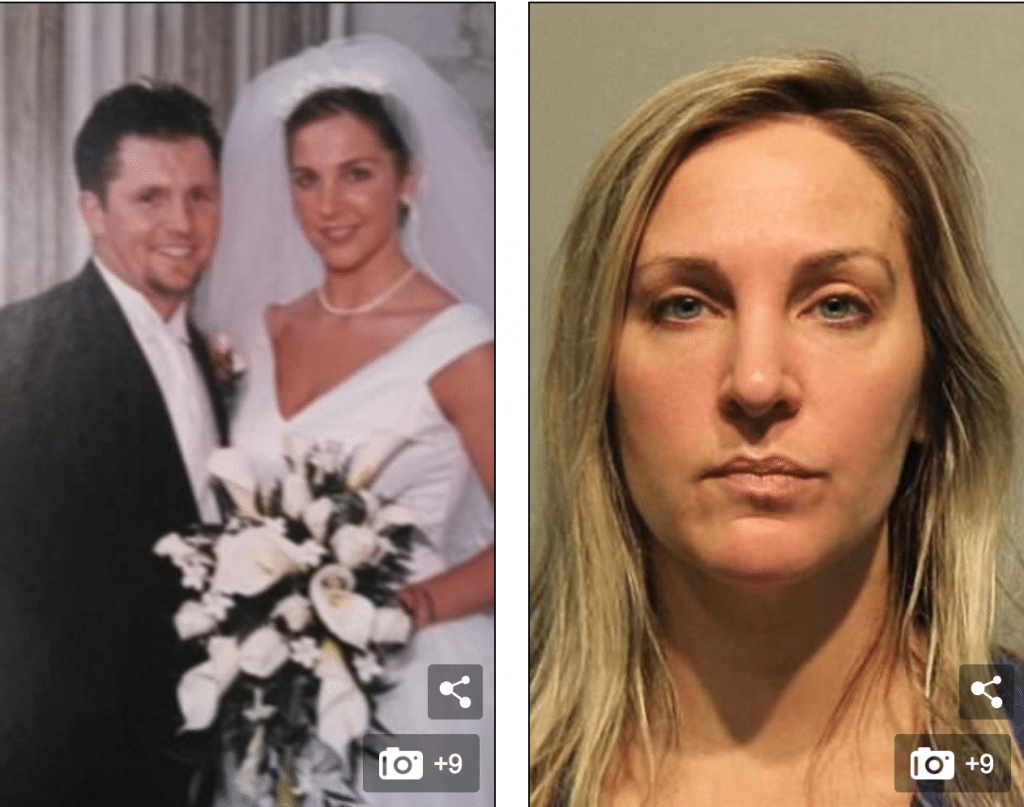 During sentencing, Assistant Washtenaw County Prosecutor John Vella asked Judge David Swartz to sentence Lajiness to the longest possible prison term — up to 15 years — claiming the woman sexually preyed on the teens by sending them Snapchat pictures of herself in a bathtub and performing sex acts before meeting up with them for sex.
Vella said Lajiness was also cheating on her husband, David, who appeared in the courtroom Monday, with a third unidentified male, who may have been an adult.
Vella also dismissed a letter written by Lajiness' husband of 16 years blaming the sexual assaults on his wife's insomnia.
'It was this defendant's actions that brought her here,' Vella said.
Lajiness was taken into custody at the conclusion of Monday's sentencing hearing. she had been free on $500,000 bail.
20 years: Brooke Lajiness pleads guilty to having sex with two teen boys
Brooke Lajiness married mom: Why I had sex with a 14 year old boy