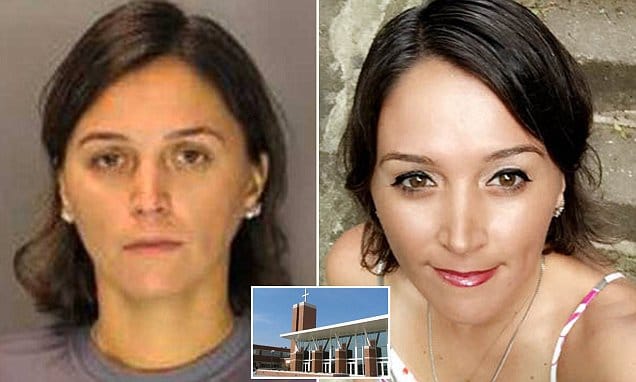 Randi Zurenko sentenced to 23 months jail after sexually abusing two female students. Displayed a 'Jekyl and Hyde' personality, while insisting she loved her victims.
Randi Lynn Zurenko a 34 year old former Catholic teacher has been sentenced to 23 moths jail after pleading guilty to having sexual relations with two of her female students.
The married woman and mother of five begged a Pennsylvania judge for leniency for the sake of her young children upon her sentencing Thursday.
Along with being jailed for 23 months with four years probation, Randi Zurenko must register as a sex offender for 25 years. The woman is also obliged to perform 500 hours of community service upon her eventual release.
Zurenko's sentencing comes despite the woman having been charged with more than 200 child sex offenses during her tenure as a teacher at Bishop McDevitt High School in Harrisburg.
Police said Zurenko sexually abused her two victims, aged 16 and 17, hundreds of times between 2013 and 2016.
She pleaded guilty to multiple charges of institutional sexual assault, unlawful contact with minors, corruption of minors, possessing child pornography and disseminating obscene materials to minors.
A report via Penn Live told of Zurenko's lawyer, Lee Cohen, insisted his client was 'a good person,' asking Judge Richard A. Lewis to consider sentencing the teacher to house arrest for her young children while claimed she was 'truly in love with her victims'. 
'I am ashamed to be here,' Zurenko told the judge. 'I have never coerced anyone. I have never taken advantage of anyone.
'I'm asking you today for grace and mercy and to take my children into consideration when you determine my sentence.'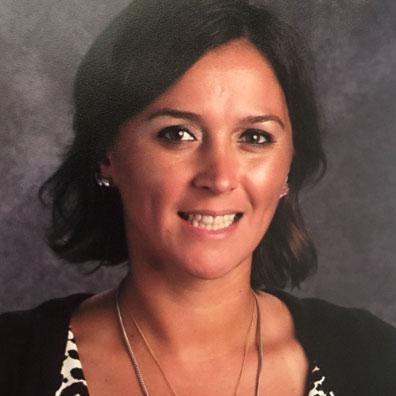 The judge said he considered Zurenko's own children, but also noted the pain the two victims had endured.
He described Zurenko as having a 'Jekyll and Hyde' personality while describing the teacher's conduct as 'incomprehensible'. 
During testimony one of Zurenko's victims said she's been manipulated psychologically for years. Police said Zurenko once massaged the girl and undid her bra. She also repeatedly gave her alcohol.
Said the girl, 'You stunted my growth because I depended on you'.
'I felt so confused and abandoned and trapped. I trusted nobody… You took everything that was mine.
'I'm still feeling the impact. I don't think it's close to over. You took my innocence. You used my love.'
Told the child's father as they faced the teacher, 'You will always be a molester, a predator. You deserve no grace, no chance at rehabilitation. You deserve no success.'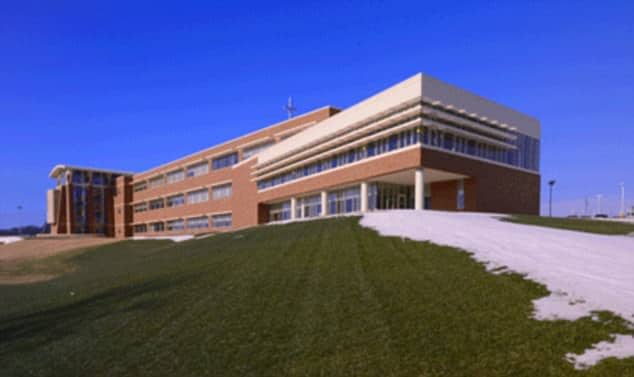 Following her arrest, Dauphin County's District Attorney's Office said Zurenko abused one of the girls from January of 2013 to October of 2016. The girl, who has since graduated from the school, was underage at all times.  
Zurenko allegedly went on to abuse the second girl from 2015 to 2016, taking photographs of her half-nude and of them together while they had sex. 
She sent her nude 'selfies' along with admitting to taking photographs of the student.
They are alleged to have sex in a number of different locations including Zurenko's home. Their last encounter was just four days before her arrest. 
Noted a statement from the District Attorney's Office, 'During the course of the interview Zurenko admitted to providing both victim 1 and victim 2 alcohol while they were students at Bishop McDevitt.
'She also admitted that, while employed as a teacher at Bishop McDevitt High School, she had a sexual relationship with victim 2, a current student at the school.
'Zurenko also admitted to taking nude photographs of victim 2'.
The school immediately suspended the teacher. 
Yet to be necessarily understood is what led to the Catholic teacher abusing her position of authority, trust and power and subjugating her female victims….?
Also worthy of consideration is whether Zurenko would have received the degree of leniency she did had she been a male teacher who had sexually and psychologically preyed on their students….?