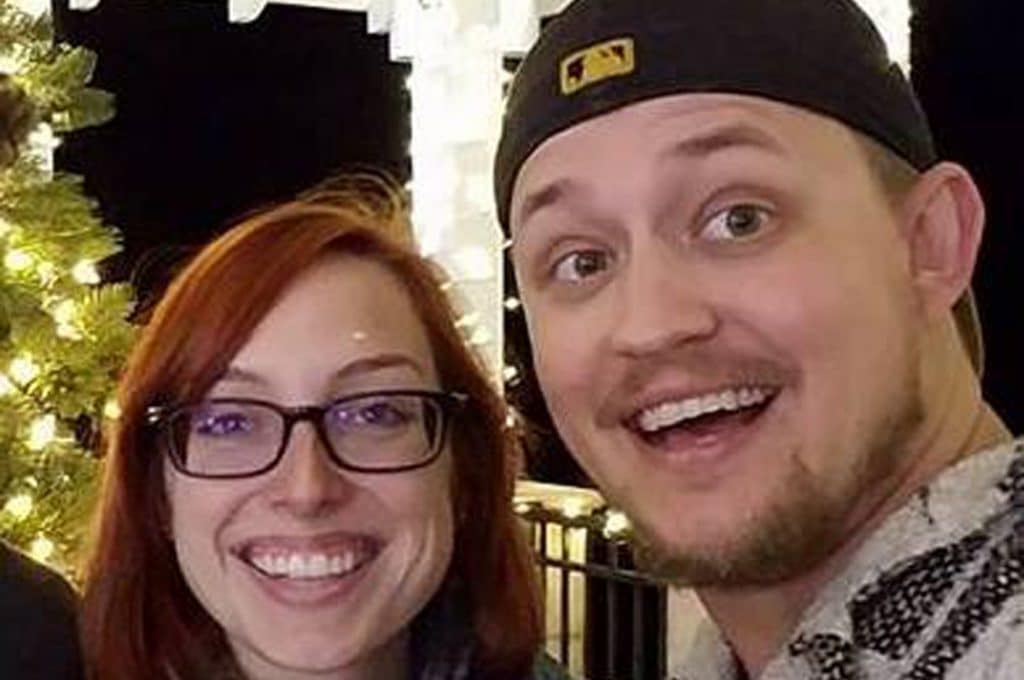 Nicholas Riggs a former USF college improv instructor has been found to have sexually coerced students into having sex with him and his wife. No charges to date. 
Nicholas Riggs a 31 year old Florida improv comedy group instructor at the University of South Florida has been found to have abused his position of authority and trust after a probe found that the teacher coerced his students into sex, sometimes with his wife in a threesome.
The Title IX investigation by the University of South Florida determined that the 31 year old former adjunct sexually assaulted one student and sexually harassed at least an additional student as part of a sexually charged comedy troupe in which one member called Riggs a 'puppet master,' according to the Tampa Bay Times.
The report, a 38 page dossier was compiled on behalf of the college earlier this spring by Pittsburgh-based attorney Mariah Passarelli. Riggs denied having sex with any USF student besides his wife, Hannah Prince, 25, whom he met while she was his student.
The report found that Riggs and Prince — then a graduate student at the 49,000-student university — often approached male and female students for trysts together, some of whom later said they felt coerced or intimidated by the couple's advances.
According to students in Nicholas Riggs' improv group, the understanding soon became, 'Go along with the persistent sexual advances from the USF instructor who led their club and get special treatment.'
Responded Riggs, 'It's a sensitive issue, and there's a lot of things that have been said in all directions,'
'I just don't know what to say. These things get pulled out of context quite a bit.'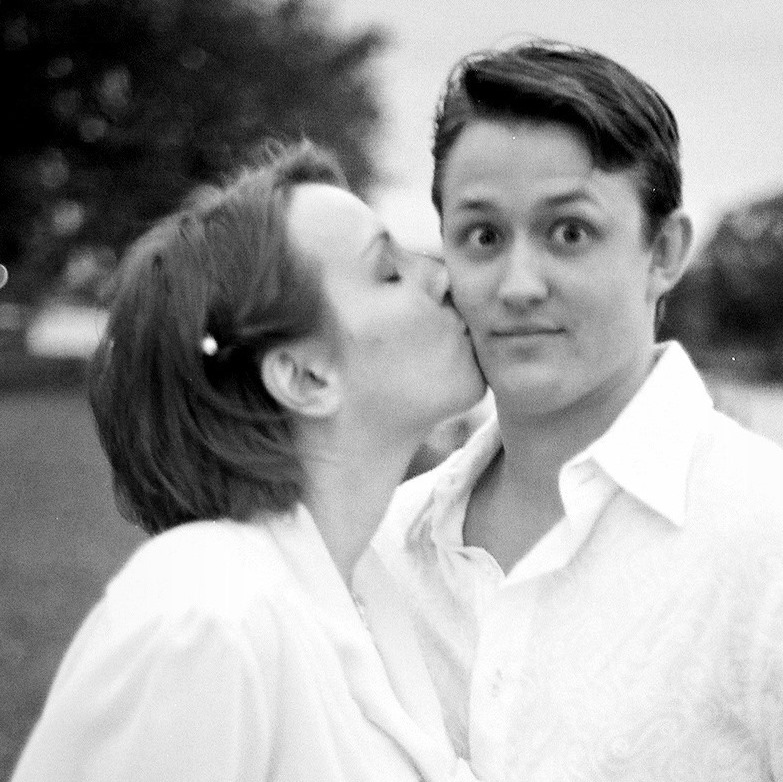 Riggs has since been barred from teaching at the school along with previous gigs at several other nearby colleges, including the University of Tampa and Florida Southern University.
Prince, who declined to respond to comment overture now runs the Spitfire Theatre, a small improv comedy venue in St. Petersburg.
A separate investigation into Riggs continues, with USF officials pointing to a university memo indicating the teacher being banned from campus. 
Matters first came to the fore after a 'Concerned (and Angry!) Parent' formally complained to the school in December 2016, followed by another similar report days later, although Passarelli couldn't definitively link them.
Told USF spokesman Adam Freeman, 'As soon as USF became aware of the allegations against Riggs, we immediately began to review the matter,'
Adding, 'USF values respectful and fair treatment of all members of our community.'
By now the student's parent had reported that during their son's second year of improv at USF in 2014, becoming 'more withdrawn and actually angry about being part of the group.' One year later, he told his parent he had sex with Riggs and Prince together — what he characterized as a common occurrence in the club.
Riggs and Prince technically worked with two groups: Improv@USF, a university organization, and another called Post Dinner Conversations that was not an official USF club. Still, the groups were intertwined — and Riggs 'picked his favorites' for his Post Dinner Conversations group, the student told Passarelli. 
According to students, Riggs and Prince would invite students over for drinks, sometimes followed by marijuana, video games, dancing and sleepovers. Students say it soon became evident that performing in the group and being one of Riggs' favorites was directly linked, saying students who 'weren't good enough to him or weren't sexy enough to him had to sit and watch,' he said.
The student later learned that Riggs and Prince had an open relationship before confessing to Prince that he feared he would finish college as a virgin. Prince then performed oral sex on him, he reported.
But it gets better.
Riggs later asked him, according to the student: 'I hear you fooled around with Hannah. Do you think you'd ever do it with a guy?'
The student, who feared declining would end his chances to be with Prince again, then performed oral sex on Riggs. The encounters continued, but only with Riggs, according to the student, who said he felt like the couple 'pulled a bait-and-switch.'
Riggs often found ways to get him alone and ply him with pot and alcohol before pressuring him into oral sex, the student reported.
'I think it would be best for your sake if you didn't tell anybody about this,' Riggs is alleged to have told the student.
The student later stopped performing oral sex on Riggs only to now find himself being shut out of parties and performance.
Passarelli's report determined that the consensual relationship eroded due to Riggs' intimidation and characterized it as sexual assault.
Another student of Riggs' in 2014 reported that she went to the beach with the improv club that summer and told Riggs she enjoyed his class. Riggs replied that he 'had a really big crush' on her, she told Passarelli.
'Do you think Hannah is pretty?' Riggs asked, the student recalled. 'Do you want to have sex with both of us?'
The student went to the couple's house, where she, Riggs and Prince drank wine, smoked pot and engaged in sex acts. The encounter happened three or four more times, with she and Riggs developing a sexual relationship for the next nine months.
The female student later decided to end her relationship with Riggs during winter break in 2014, despite possibly losing her place on improv tours. Riggs responded by going to her residence, where they had sex, even though she reported telling him she was no longer interested.
'You should know better, you're 30 years old,' she said she told him. 'I'm your student, this isn't fair.'
Passarelli for a second time determined the relationship began as consensual, but Riggs' visit to her apartment was sexual harassment, she found.
Wrote Passarelli, 'the sexual harassment was severe and pervasive enough to have created a sexually hostile education environment. … Under this level of coercion, intimidation and/or duress by Riggs, I do not believe that (the victim) could have given valid sexual consent.'
Passarelli's report also included a student who said he had to run out of the couple's house after Prince insisted he sleep in their bed, where Riggs started touching his arm. He later pulled over and vomited, according to the report.
Passarelli said Riggs' explanations for the allegations weren't credible, adding that he contradicted himself by claiming he was only 'lightly involved' with Post Dinner Conversations.
Of note, no criminal charges against Riggs or Prince exist, according to a check of state and local records, along with no other schools where Riggs taught having received complaints about him. 
Nicholas Riggs, a native of Ohio, started at USF as a master's student in 2009 before beginning to teach at the university, where he's still listed as a graduate student on its website. He last taught at the school in December.