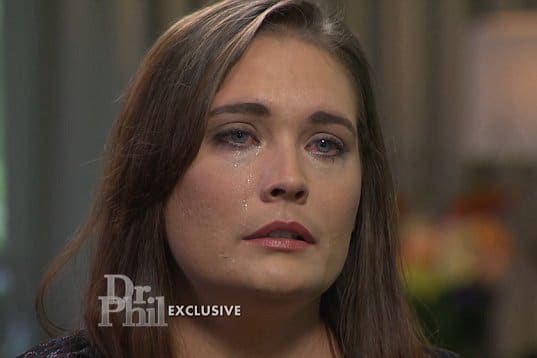 Jennifer Caswell settlement: An Oklahoma school district agrees to settle a lawsuit after claims of covering up a former teacher's sexual indiscretions with a teen boy.
An Oklahoma school district has paid out $125, 000 to the family of a 15 year old male student after his English teacher sexually preyed on the boy and was subsequently sentenced to ten years jail.
The payoff comes after 31 year old middle school teacher Jennifer Caswell admitted to having sex with a 15-year-old student and was sentenced to 10 years in prison, May 2015.
The settlement payoff comes after the boy's father filed a lawsuit alleging the school – Hollis Middle School – played a part in covering up the crime reported The Oklahoman.
The family's suit had claimed that the boy was told to keep his mouth shut about his relationship with Caswell.  
The boy's parents said the illicit relationship led to their son's school grades suffering along with his life outside of school. According to the parents, their son endured emotional distress and humiliation upon the illicit relationship being revealed.
The victim's father, a pastor, initially sought $1million in damages after alleging that at least two people saw Caswell engaged in sexual acts with his son in her classroom.
Nevertheless, that information was never reported to him, the police or the Department of Human Services.
Instead, only the administrator was told and Caswell was ultimately allowed to resign in 2014 with the understanding she could keep her teaching credentials, according to the lawsuit.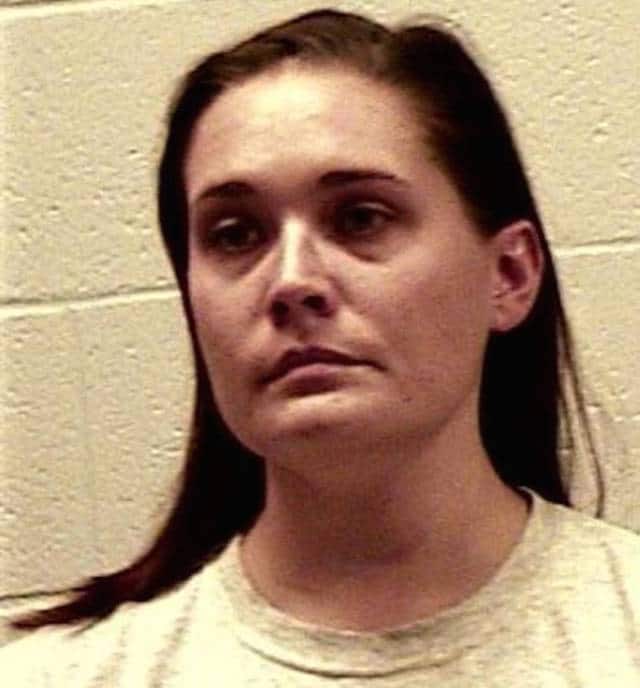 Oklahoma teacher charged with having hotel sex with 15 year old
Jennifer Caswell: Pastor files lawsuit against school cause teacher was banging his 15 year old son
Fair sentence? Jennifer Caswell teacher jailed 10 years for banging 15 year old.
Told the family's attorney, Charles Watts: 'The truth is that this has a terrible effect on a child.
'You can expect in his future life that he will have a hard time with relationships.'
Appearing on the Dr Phil Show, the middle school teacher insisted she was 'not a rapist', blaming her victim for making the first move. 
Told the woman, 'I didn't force anything. I didn't manipulate. I didn't take advantage.'
Caswell, who has a 6-year-old son, first becomes eligible for parole in six and a half years. 
After her release, she will be required to register as a sex offender.
After she resigned in April 2014 with her credentials intact, Caswell continued to pursue the boy, having sex with him in a vehicle, her house and the boy's father's house, according to prosecutors.
After following the 15-year-old 650 miles to Mississippi, where he had been sent to stay with his mother, the boy began cooperating with authorities. 
During her appearance on the Dr Phil Show, Caswell suggested it was the boy's persistence that led to them having sex in her classroom.
She told Dr Phil: 'He came in, I was working on things, he kept coming closer to me and I would kind of walk away to the other part, you know another room, another areas of the classroom and he just walked up to me and then he kissed me. And then it just kind of went from there.'
'I was walking around the classroom straightening up the desks and he came and I guess it was standing up,' Caswell said.
The 31-year-old admitted that she did not tell the student to stop what he was doing.
She said: 'I kept on saying, "No you know we can't do this. No, no, no.".
'He wasn't forcing me, I mean, I couldn't easily just walked out of my classroom, but I didn't.
'But I was resisting because I knew it was wrong, but I didn't.'
Caswell said that following sex with the student, she felt 'terrified'.
'I just couldn't believe I had done something like that,' she added.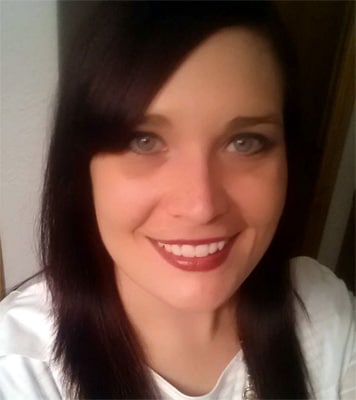 Of note, the sexual encounter took place within six weeks of Caswell having her teaching certificate. She was arrested two months later.
Caswell blamed her failing marriage with her now ex-husband, as well as the culture in her small town, contributing to the unlawful relationship.
Told the former teacher: 'I felt very unwanted by my husband. I was with him for ten years and I was never complimented. We never held hands or were physical.'
The former English teacher said she was flattered and came to enjoy the attention, flirting and compliments she received from the student.
Telling Dr Phil: 'He was very flirty and I should have put a stop to it and I didn't. I wasn't used to the attention.'
The former teacher's sentiments perhaps not surprisingly reflect the overriding sentiment that only males can be sexual predators and the notion that a woman can subsist behind her gender and assert, despite her position of authority, adulthood, that she was nevertheless the real victim….