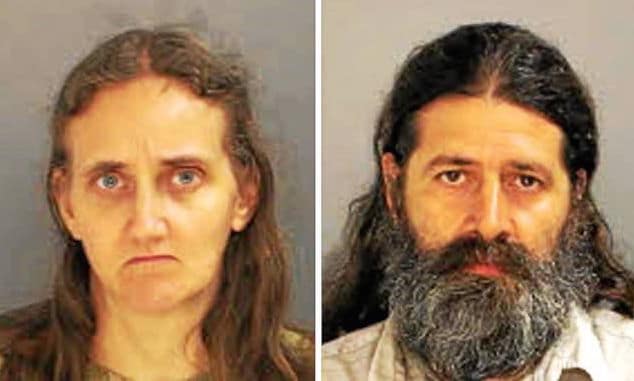 Daniel and Savilla Stoltzfus sentenced: A Pennsylvania Amish couple to spend minimum 3 years jail after gifting their daughters to 52 year old man, with one 14 year old daughter impregnated twice.
Daniel and Savilla Stoltzfus an Amish couple from Lancaster County, Pennsylvania have been sentenced to up to seven years jail after the husband and wife 'gifted' their six daughters to a cult like figure who sexually assaulted the girls ranging from 14 to 10 years old.
Appearing in a Bucks County court Wednesday, Judge Jeffrey L. Finley sentenced the pair to serve a minimum of three and a half years up to 7 years in prison on child endangerment charges. 
Daniel, 44, pleaded no contest to the charges in April, while his 43-year-old wife had entered a guilty plea. The couple gave their children to 52-year-old Lee Donald Kaplan because he helped them out of financial trouble when they broke with their Amish faith.
The Amish couple's sentencing came a year after nine of the Stoltzfuses' children were discovered living in Kaplan's Feasterville home, along with Savilla and a toddler and an infant that Kaplan had fathered with the oldest Stoltzfus daughter.
During Wednesday's sentencing, two of the Stoltzfus's daughters attended along with an older brother who led a delegation of 26 Amish adults and two infants into the courtroom, Philly.com reported.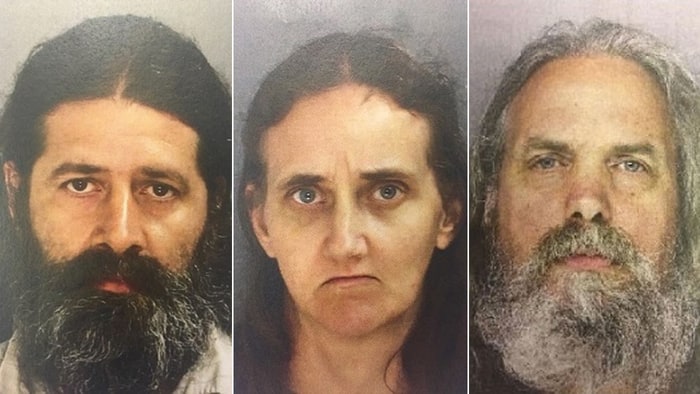 Daniel and Savilla Stoltzfus sentenced: A Pennsylvania Amish couple to spend minimum 3 years jail after gifting their daughters to 52 year old man impregnating one of them twice.
Prior to their sentencing, one of the couple's daughters asked the judge to consider the childrens' love for their parents. 
In turn the judge condemned the parents saying that they'd allowed their daughters to become 'sex slaves' while exposing them to trauma.
'You continued letting your children crawl into the bed of that man when you knew what was going on,' Judge Finley told Savilla.
Told the father, 'I regret having to put my children through what they've been through this past year and wish to reunite with my children.'
Savilla told the judge that she felt 'very very lost' when they met Kaplan. 
Adding, 'Forgive me for the fact that I put my children at risk,' 
While conceding she knew about the sexual activity between the man and her daughters, Savilla believed 'it could be a good thing.' The woman also added upon Kaplan entering the family's lives, 'I observed that God was with him.'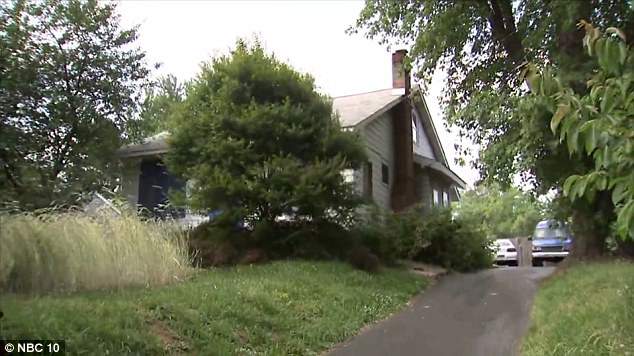 But it gets grimmer.
According to lancasteronline, Lee Kaplan twice impregnated one of the girls.
During sentencing, Finley accused Savilla of having tried deceiving police, scheming to hide what was happening in the house, while watching Kaplan bed her daughters for 4½ years.
To date the man has been convicted of several child rape charges and will be sentenced to prison in September.
His victims range in age from 9 to 19. The youngest victim said she was 7 the first time Kaplan had sex with her. 
With many of the charges carrying 20- to 40-year maximum sentences, Kaplan could spend the rest of his life in prison.
Police found the family, including the couple's nine daughters and two grandchildren, living with Kaplan when a neighbor's tip led them to search his Philadelphia-area home in June 2016 reported the dailymail.
Neighbors described Daniel and Savilla Stoltzfus as caring and hard-working until a 14-month-old son was killed in a farm accident in 2001. 
The couple later broke from their Amish church as they became closer with Kaplan, who had a cult-like influence over them, they said. 
The break led to financial problems when an Amish bank revoked the family's $300,000 business loan, they said.
Along with jail sentences, Finley ordered both parents to undergo therapy and mental health evaluations. They will have to complete therapy in order to be reunited with their children. The couple have 14 children in total, most of whom are now under state care.