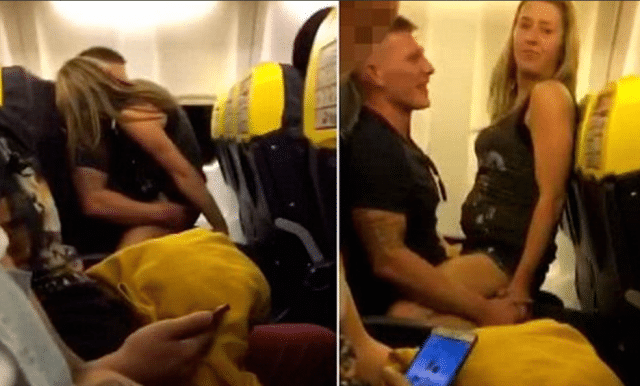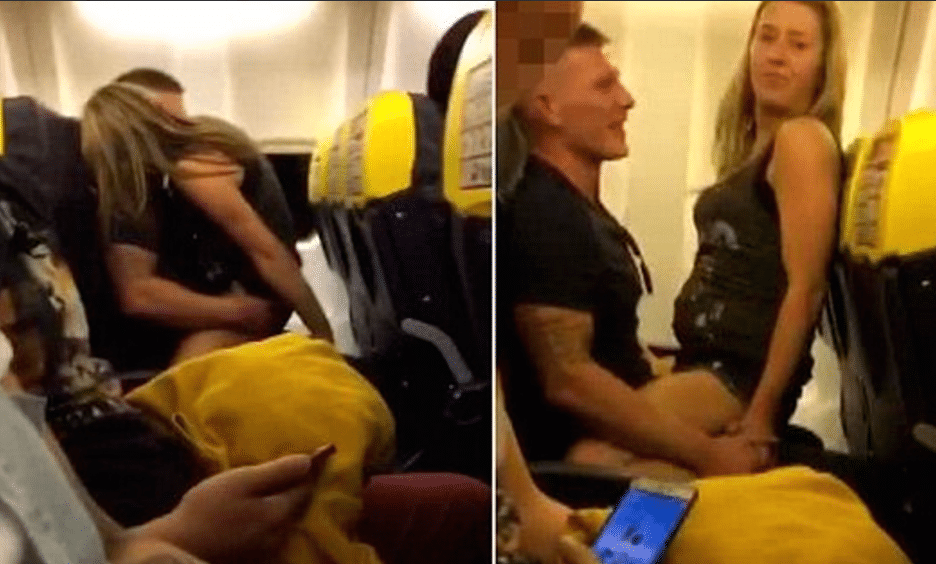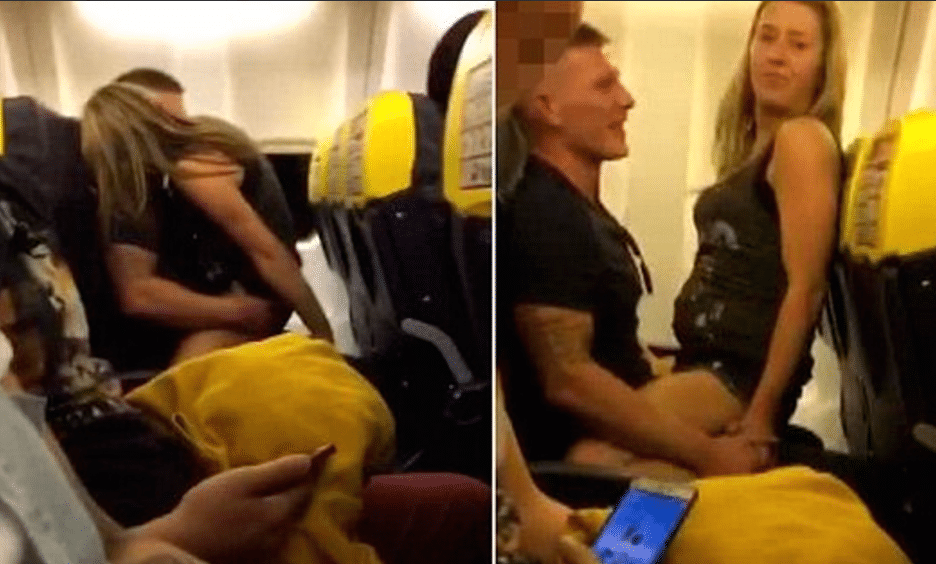 Tracey Bolton a British mother of three is outed as the woman romping with passenger, Shaun Edmonson during a recent Ryanair Manchester to Ibiza flight.
Tracey Bolton a 39 year old British mother of three has been identified as the woman romping with a man on a Ryanair flight from Manchester to Ibiza last week.
Speaking to the UK's sun, the woman insisted no actual sex took place on the plane, despite passengers observing the holiday mode mom, 'straddling' 31 year old man, Shaun Edmondson.
Told Bolton, a local entrepreneur from Colne, Lancashire, 'I'm mortified. What started as a bit of drunken madness has gone worldwide.'
Edmondson for his part is said to have gone on holidays while leaving his heavily pregnant fiancee at home to attend a stag party in Ibiza. Do you suppose?
Prior to her departure on last week's flight, Bolton had been having a drink with Edmondson at Manchester airport before embarking on the Ibiza bound flight for a hen's party. It was then, less than an hour into the flight that the booze, the sunlight, the aura and the flicker of good vibes took their toll as 'shocked' passengers paid witness to Bolton rocking on top of Edmonson whom she'd only just met two, three hours earlier.
Reiterated Bolton, the owner of local, Lakeside Café, 'I am horrified but absolutely nothing happened. I haven't stopped crying since I saw it. I am so embarrassed'.
Told friend, Kirsty Lawton: 'Nothing really happened. She did a fully clothed lapdance for a laugh, no sexy time occurred.
'The pair of them were being daft and it was all for a laugh.
'They didn't know one another, as if you would do that with anyone let alone a stranger.'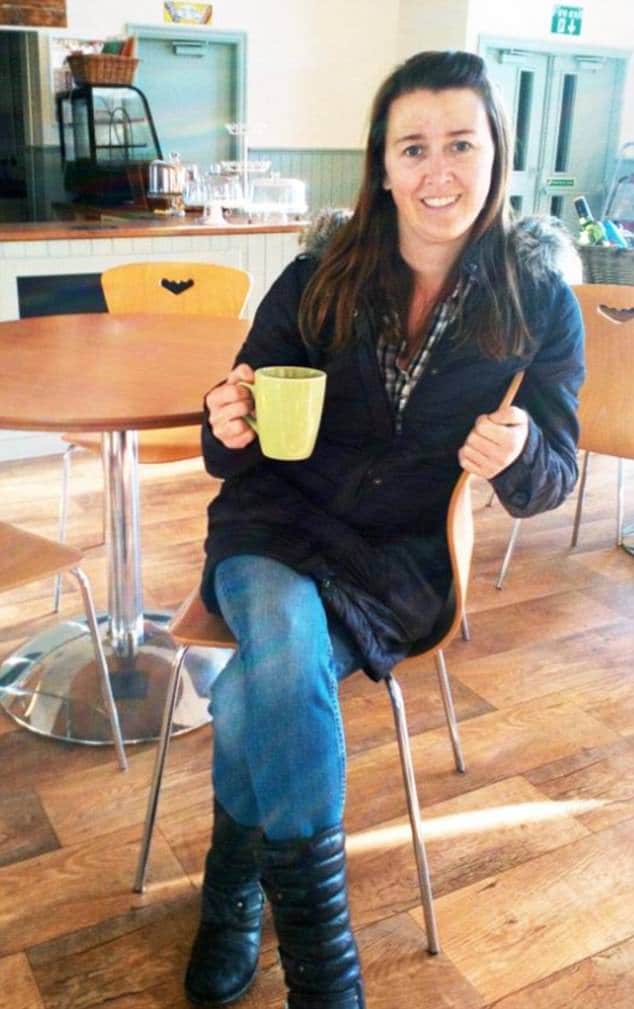 Also mortified is Shaun Edmonsdon who according to friends has gone into hiding since returned home following the stag.
Told a family source via the dailymail: 'From what I understand, he was supposed to be back by now – and he might well be.
'But he has completely gone into hiding since this has all kicked off. He could still even be over there.
'Apparently none of his family, or his girlfriend have been able get in touch with him. 
'He's gone absolutely AWOL. I don't believe it was actually his stag do, I think it was for one of his mates.'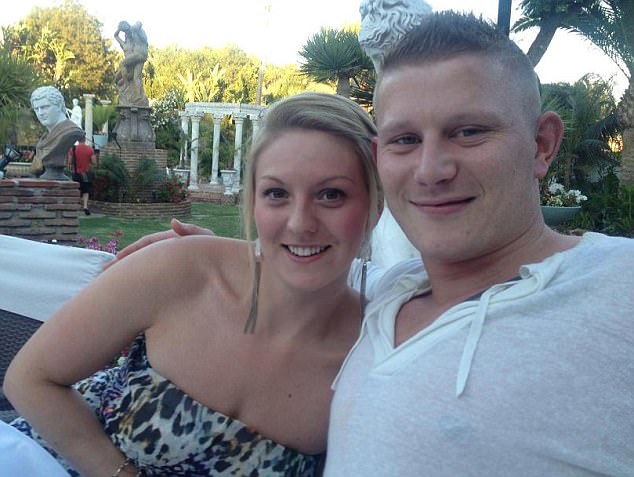 The friend went on to say, Edmondson known to have a reputation as a 'ladies' man' being engaged to fiancee 25-year-old Jenna Ross.
Explained the friend, 'That's just a random woman he's with, they didn't know each other before the day,' 
'He doesn't seem to be too bothered he has left his six-months pregnant wife-to-be at home while he cavorts with random strangers.'
Edmondson works as a chef at the upmarket Lyth Valley Country Inn in Kendal, a family pub which is owned by his relatives.
It is understood that Mr Edmondson's fiancee, who is originally from Canada and has been with him for six years, is aware of the video and understood to have not taken particularly kindly to its existence. To date it not necessarily understood what action she may have taken against her fiance. 
Told a Ryanair spokesman shortly after notice of the dry romp made the viral rounds: 'We are looking into this matter. 
'We will not tolerate unruly, disruptive or inappropriate behavior at any time and any passengers who appear to behave in an unacceptable manner may be liable for further sanctions.'
Shouldn't you be riding Ryanair on your next fun filled anticipation sex vacation too…?