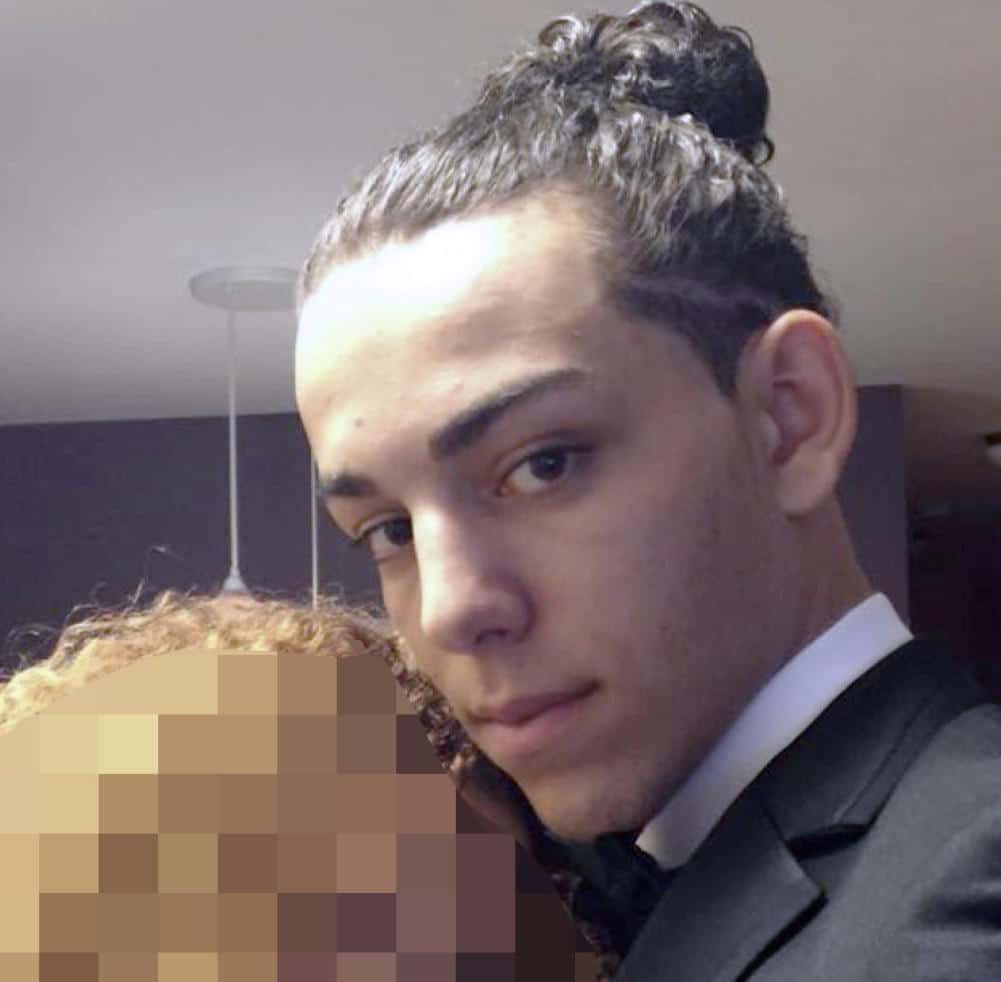 How Manos Ikonomidis came to be stabbed to death after clandestinely trying to film a Park Slope threesome they were participating in.
Manos Ikonomidis a 20 year old Gravesend, Brooklyn man has died after a threesome at a Park Slope apartment turned deadly.
Notice of the man's death came after Ikonomidis turned up at the front door of a building doorstep with blood pouring out of him, all the while profusely apologizing before collapsing. 
It later turned out what had initially being a consensual tryst turning into a bloodbath after one of the two men involved began filming their encounter clandestinely.
A report via the nydailynews cited police saying that Ikonomidis collapsing in the first floor hallway of a building at 16th st and seventh Avenue. The same building where minutes earlier he had indulged in a tryst with a 21 year old man and a woman.
A preliminary medical report told of Manos dying from three stabs in the chest and back along with having been beaten up with a baseball bat.
Christopher Membreno arrested in Parkslope threesome stabbing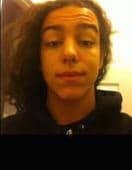 Matters came to the fore after the woman in the tryst objected to being filmed, prompting her to become upset.
From there the 21 year old man, who lived in the apartment where the sex occurred drove the woman back to her Staten Island home, leaving Manos alone.
During this time, the offended woman contacted her boyfriend, who hadn't been involved in the threesome alleging she'd been raped.
This in turn precipitated Ikonomidis' girlfriend, who had not been involved in the threesome receiving an instagram message reading, 'your boyfriend fxcked up and will be taken care of' claimed sources.
Police later said that they had in fact found no evidence that the sex between the three individuals not being nonconsensual.
Upon the 21 year old man who had been initially involved in the threesome returned to his Park Slope home, Manos decided to leave, for reasons that were not immediately clear.
But he didn't get too far.
Surveillance cameras captured two white men and a black man chasing Ikonomidis as he tried to leave the building.
Bleeding from fatal stab wounds, Manos knocked on the door of a nearby apartment and collapsed, leaving bloody handprints.
'He fell into her house, she opened the door … he was apologizing, 'I'm so sorry. I'm so sorry,'' said a woman in the building whose relative opened the door. 'He says, 'They hit me in the head, they hit my head with a bat.' She said there was so much blood just gushing out of him.'
Ikonomidis pleaded with the woman not to call 911.
Continued the neighbor: 'He went to stand up, I don't know if he was gonna try and leave or what, (and) collapsed on the floor,'
Adding, 'his whole body started jerking and then they came, he barely had a pulse.'
Ikonomidis died shortly after at nearby Methodist Hospital at 4:33 a.m.
Told Ikonomidis's girlfriend (pictured in twitter feed below) upon arriving at the crime scene, arrived at the crime scene hours after the killing, 'Oh my God, no! My baby, it can't be f—ing real!'
Adding, '(Why) didn't you go home? Why didn't you listen to me? … He better go to f—ing jail! (Will) you guys get him please? … My baby, my baby, I love you so much.'
Carol Peterson, 37, who lives on the building's second floor, described the crime scene as 'out of a horror movie.'
'There are hand prints of blood on the door,' she said. 'It's horrible.'
Police have since taken a blood stained aluminum baseball bat labeled "Magnum" into evidence.
Police were questioning the 21-year-old man, who was not considered a suspect in the slaying.
To date no suspects have been taken into custody. 
Threesome in Park Slope turns deadly. @rparascandola @LauraDimon @molcranenewman https://t.co/7AD2m8UlOb pic.twitter.com/gGFmpL3Z7D

— Stephen Brown (@PPVSRB) June 19, 2017