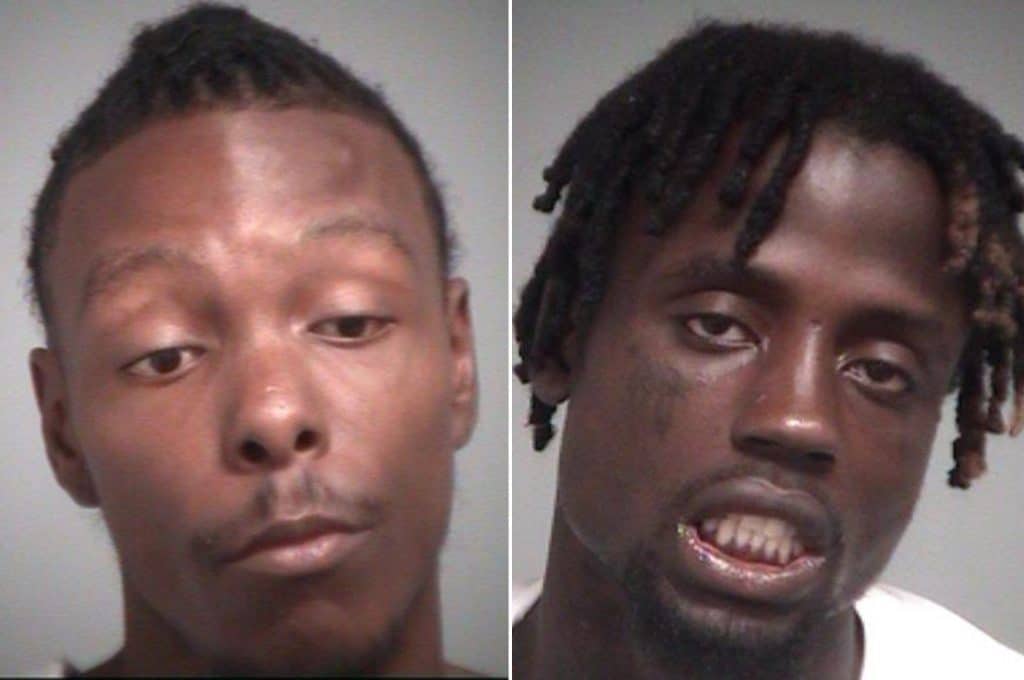 Justin Akeen Fedrick and Keon Dellshai Gordon rape a white woman to teach her a lesson about dating black men. Warrants for their arrests issued.
Justin Akeen Fedrick, 27 and Keon Dellshai Gordon, 26, two Florida men are on the run after allegedly raping a white woman to teach her a lesson about 'dating' black men.
Warrants for the men's arrests comes after allegedly kidnaped and sexually battered the unidentified woman on June 22 at a Clermont home, according to the Orlando Sentinel.
Police said the victim was 'hanging out' when a third suspect, Rodney Cooper, 32, forced the victim into a room and locked the door. Cooper kept guard while Fedrick and Gordon allegedly attacked her.
The woman said that they told her, 'We're going to teach you a lesson about dating a black man and white [women] don't mean [expletive] in this town.'
The woman said she 'attempted to fight them, but they were too strong.'
After attacking the woman, the men are alleged to have told the victim, that they would 'make it ten times worse next time' if she filed a police report.
The woman was able to escape from the home, with her boyfriend contacting police after receiving a text that she was 'bleeding and limping.'
Authorities tracked down Cooper the next day and charged him with kidnapping. He was taken into custody at Lake County Jail, where he is being held on $50,000 bond, according to court records.
Arrest warrants have been issued for the arrests of Fedrick and Gordon, both of whom are considered dangerous.
Yet to be necessarily understood is what initiated the two black men the need to show the victim, a Florida white woman what it was like to date black men?
Those with information about their whereabouts should call Crimeline at 800-423-8477.