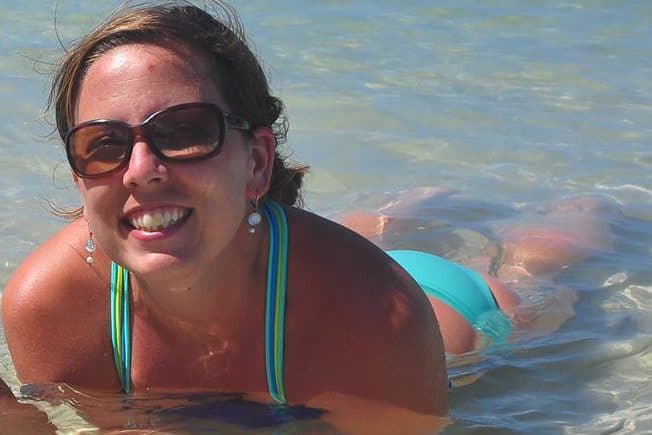 What led to Jill Lamontagne a

Kennebunk High School, Maine school t

eacher sexually abusing a teen male student who has since attempted suicide?
Jill Lamontagne a 29 year old married mother of two and health teacher at Kennebunk High School in Maine has been placed on leave after allegedly maintaining an illicit physical affair with a 17 year old boy.
The claims against the mother came to light mid June after the tryst led to the boy attempting to commit suicide.
On Monday, Biddeford District Court Judge Daniel Driscoll placed an order of protection, demanding that the Kennebunk High School (KHS) teacher avoid contact with the student for two years because of the sexual abuse complaint, which is now under investigation by police.
According to the Portland Press Herald, Lamontagne, who has been married for six years and has two young children, a son and daughter, was placed on administrative leave on June 12, after her student's family contacted school officials claiming that he had had sexual contact with the teacher.
According to court documents filed by the student's mother requesting a protection order, her son was hospitalized in Maine Medical Center on June 9 after ingesting a cocktail of medications in a failed attempt to end his life, including ibuprofen, Tylenol, cold medicine and a blood thinner.
The next day, the boy confided in his aunt that he and his teacher, Lamontange, have been involved in a sexual relationship, and that he was 'so sorry for all the bad things he did'.
Kennebuck teacher pleads not guilty to having sex with suicidal student
Jill Lamontagne Kennebunk teacher indicted multiple sexual charges against teen student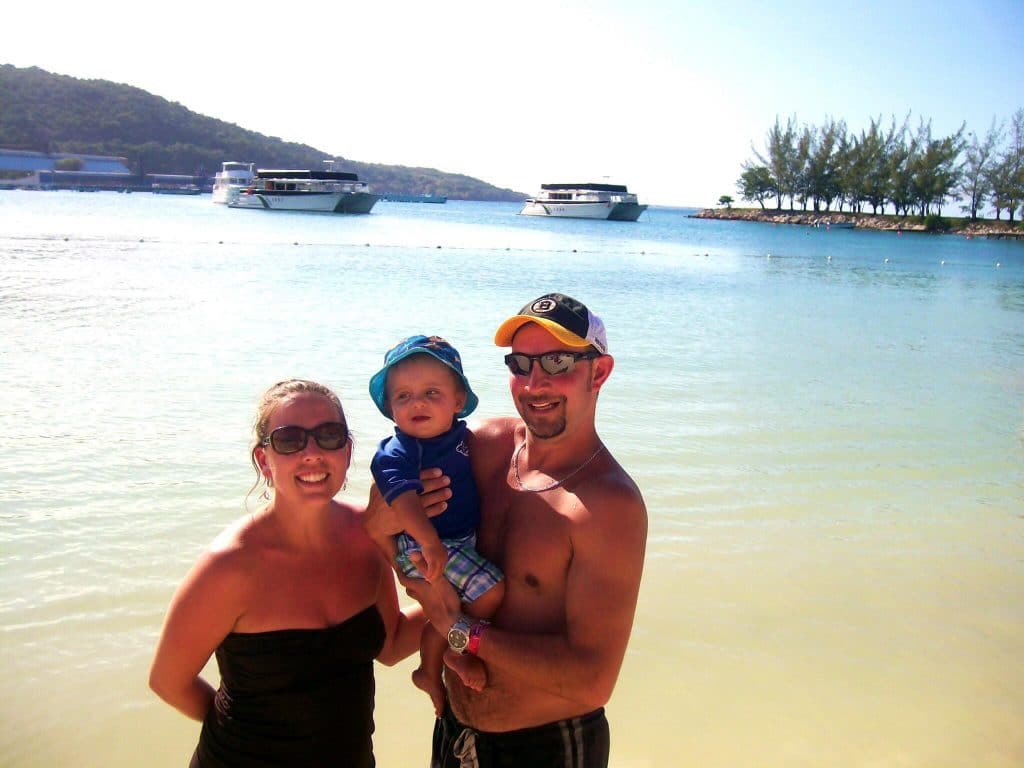 Of note, a report via the Journal Tribune tells of rumors previously making the rounds involving Lamontagne and the teen. Rumors that the teen had repeatedly denied. Until now.
'He said he loved her, he said it happened numerous times, in the classroom, at her house, in her car. She told him that she hadn't had a sexual relationship in two years,' his mother stated in the court papers.
The 17-year-old student claimed that Lamontagne performed oral sex on him, and that 'other stuff happened' between them as well.
According to the court filing, one sexual encounter took place when Lamontgane instructed her victim to come over to her home, and that the two of them 'fooled around'.
The complaint states the student said he felt 'used' by Lamontagne, but wanted to carry on their affair and did not want her to go to prison.
Superintendent of Regional School Unit 21 Katie Hawes, said Lamontagne has taught at Kennebunk High School for five years.

Lamontagne was well-liked by at KHS. Online reviews from ratemyteachers.com describe her as an, 'extremely supportive teacher' and 'unfailingly kindhearted and caring.'
Another student on the website referred to her as, 'a straight up 'G.''
As of Thursday morning, Lamontagne has not been criminally charged in this case. She remains on administrative leave while the school district investigates the claims against her.
If Lamontagne is criminally charged, the district would consider terminating her, Hawes said.
It is a class-C felony punishable by up to five years in prison for a teacher or anyone with supervisory authority over children to engage in sexual contact with someone under the age of 18 who is in their care.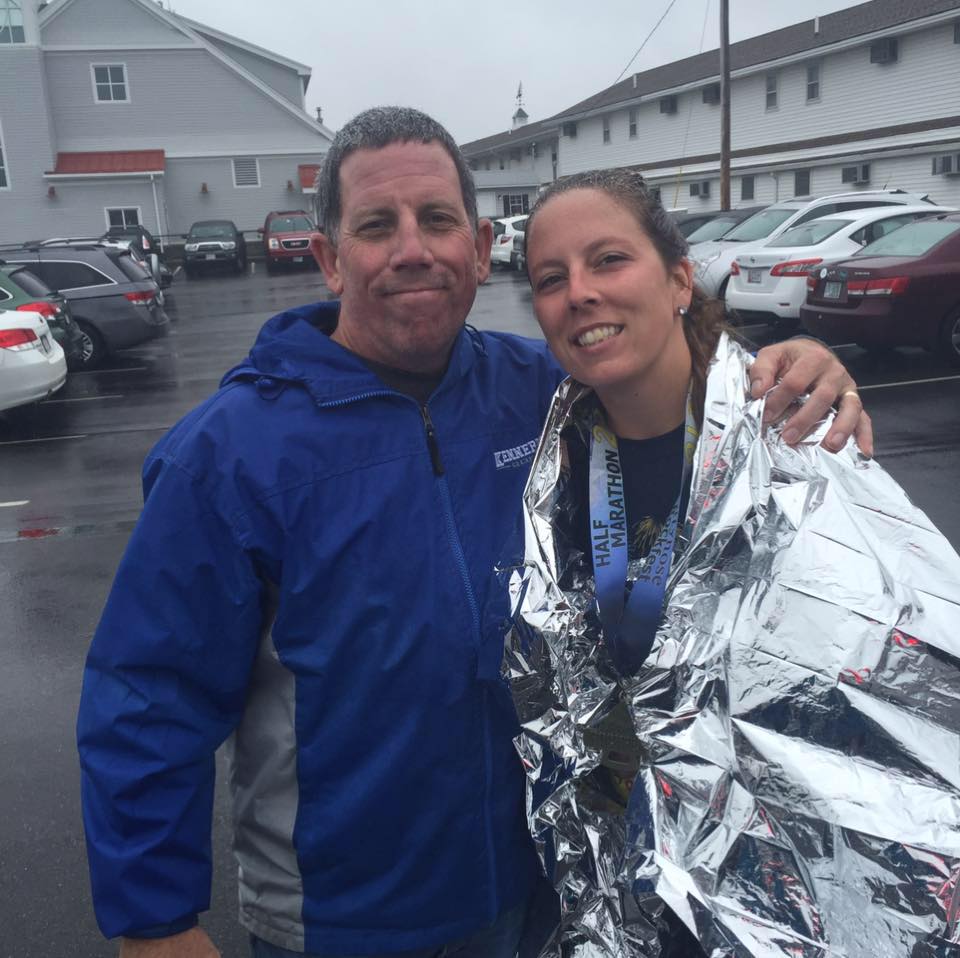 According to Lamontagne's personal teaching blog, the 29-year-old wife and mother earned her Bachelor's degree in health sciences from the University of Southern Maine in 2010, followed by a Master's degree in inclusion education from the University of New England in 2013.
She was hired straight out of college to work as an education technician at her alma mater, Kennebunk High School, and in 2012 she took the position of lead health teacher.
Lamontagne, a self-described sports fan and half-marathon runner, also has been coaching girls' baseball and softball at the local middle school.
Noted Lamotnagne's 'mission statement' in her personal blog: 'My mission is to be an exceptional role model for my students. As a health teacher, I educate students about many aspects of their lives/lifestyles and I believe that I need to practice what I preach.
'To be successful in teaching students about these very sensitive topics, I am trustworthy, honest and reliable. I strive to be all of these things, along with kind, healthy and responsible so that I am a great role model and mentor for my students.' 
To date school authorities have yet to say what led to the female teacher abusing her position of authority, trust and power and subjugating her male victim….
The teacher's travails follows that of other recent high profile cases below where female school teachers abused male teen student victims.
Loryn Barclay photos: Monett substitute teacher charged over sex with student
Lindsey Banta Jarvis photos: Kentucky school teacher rapes 16 year old student
Laura Ramos CT teacher sex with teen student: My husband wasn't fulfilling me
Erin McAuliffe photos: Math teacher has sex with three male high school students