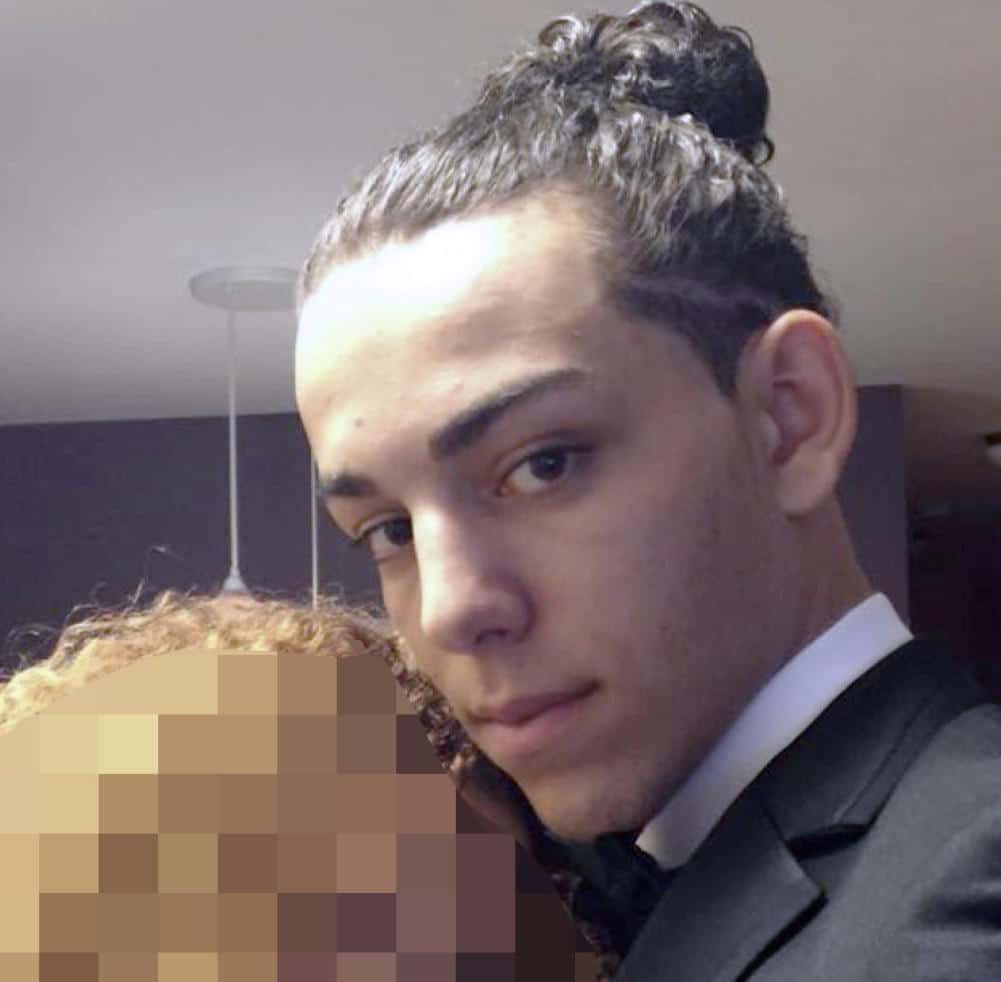 Christopher Membreno arrested in the Parkslope threesome stabbing of Manos Ikonomidis. How a boyfriend came to believe his girlfriend had been raped. 
Christopher Membreno a 24 year old Sunset Park, Brooklyn man has been arrested after beating and fatally stabbing 20 year old man, Manos Ikonomidis in a Parkslope threesome gone wrong.
Ikonomidis' death came after having earlier participated in a threesome with Membreno's girlfriend and another man, a 21 year old Park Slope resident, Jack Doherty whose apartment the menage trios took place.
While all three individuals had initially been willing participants, it was when Ikonomidis attempted to clandestinely film the 'session' that the woman 'flipped' out. In turn, the distressed woman sent a text message to Membreno alleging she'd just been raped.
From there, Doherty drove the distressed woman back to her Staten Island home, while Ikonomidis remained at the Park Slope residence at  355 16th street and 7th avenue.
It was when Doherty returned circa 4am Monday morning that Ikonomidis for reasons not immediately understood sought to leave the Park Slope residence.
Ikonomidis didn't never make it out.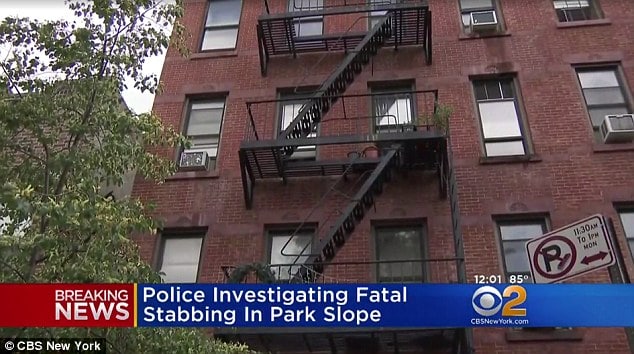 Manos Ikonomidis murdered trying to film Park Slope threesome
It was while making his way out that surveillance cameras captured Membreno and two other individuals attacked him with an aluminum baseball bat and knife.
Stabbed in the chest and back and bleeding profusely, Iknonomidis staggered through the building's hallway, looking for help, imploring one neighbor not to call police.
'I came out and saw the kid bleeding, but I couldn't see where from. He was all pale. He was on his back. He was wearing black. He was mumbling, but you couldn't understand what he was saying. He wasn't putting his words together,' said first floor tenant Mike Rivera, 49 via dnainfo.
Despite being rushed to nearby Methodist Hospital, Manos Ikonomidis of Gravesend, Brooklyn was soon pronounced dead.
Upon his arrest, Tuesday morning circa 12.45 am, Christopher Membreno was charged with murder and criminal possession of a weapon police said.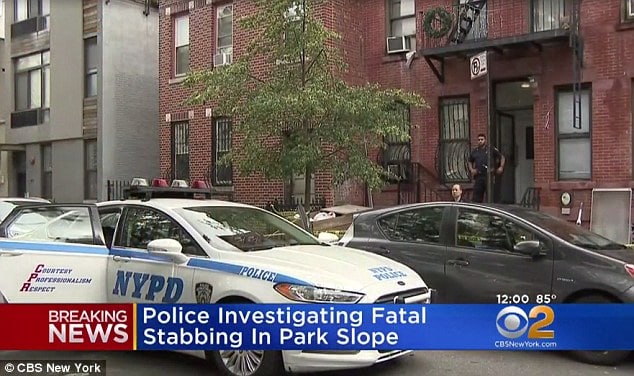 Membreno has been arrested previously for criminal mischief in October 2011, police said. Another arrest on the same date was sealed. The details of those arrests weren't immediately clear.
Told Manos' mother, Maro Mitilinou, 41, via the nydailynews: 'I want justice for this thing,'
Adding, 'Tell me I'm in a nightmare. Tell me I'm gonna wake up.'
Reiterated the mother, 'Everybody does crazy things, but Manos didn't deserve to be stabbed like that,' adding, 'He was very sweet.'
Police said they're continuing to investigate the homicide while acknowledging that they have yet to arrest the two other suspects.