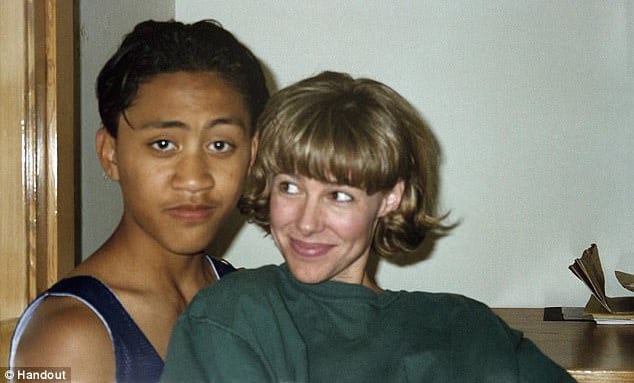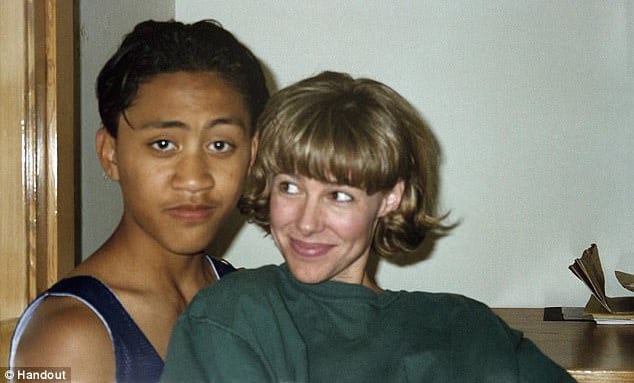 Mary Kay Letourneau and Vili Fualaau to divorce: Former 12 year old student/husband separating then 33 year old teacher lover after 7 years jail. Was it really a love story?
Mary Kay Letourneau a former then 34 year old school teacher and her then 12 year old student lover, Vili Fualaau are separating after teacher and student married upon the teacher's release from a seven year jail sentence. The then boy's teacher was jailed after being found guilty of sex crimes against her student lover.  
News of the teacher 'sexually preying' on her student, as early as Fualaau being only 12 dominated the scandal sheets in the mid 1990's.
At the time, the teacher insisted her liason with the boy was a 'love story'. Never mind some wondering if the love relationship was little more than the female teacher sexually preying on her victim and subjugating him, given her dominance as an an authority figure and her betraying her position of trust. 
Despite the scathing attention the teacher received and upon finishing a seven year jail sentence for 'sex crimes' against the boy, both teacher and student would marry.
News of the couple's impending divorce comes via tmz, with the tabloid reporting that the Fualaau, a 33-year-old who now has two adult children with his now 55-year-old former sixth grade teacher, filing for a separation earlier this month.
Documents state that the two own no property and have no debts, with neither party asking for spousal support.
Fualaau also stated in his filing that the couple's two children are no longer dependent while asking for a fair division of the couple's joint assets. 
Reasons cited for the separation were not immediately clear.
Told photographer Mark Greenberg of the couple's unique relationship via the nydailynews: 'They are two people who got together on extraordinary circumstances and have remained together under extraordinary circumstances'.
Letourneau was sentenced to 89 months in prison in November 1997, though was paroled the next year with an order to stay away from her student. At the time, in a plea deal, the former teacher had agreed to enter a guilty plea to charges of second-degree child rape.

Despite her promise to stay away from the boy upon her release, Letourneau violated the order by meeting with Fualaau, becoming pregnant with their second child together. As punishment the woman was sent back to prison until 2004.
Prior to her initial imprisonment, the then teacher had already become pregnant with the couple's then first child, with the woman giving birth while out on bail in 1997.
Fualaau, was just a sixth-grade student when his then sixth grade teacher sexually preyed on then boy back in 1996, despite the fact that the 34-year-old Letourneau being married and having four young children.
It wasn't until Letourneau's first husband discovered a 'love letter' that his wife's teen lover had sent that the man became aware that the child his wife was then carrying wasn't his according to a 20/20 special American Scandal 2015 report.
The couple first met when Fualaau was in Letourneau's second grade class in Seattle, but did not begin to have a sexual relationship until four years later, when he was 12.
Letourneau, now 55, ultimately got a divorce from her first husband and served seven years in prison to be with Fualaau, who she married shortly after her release.
The former student told ABC that he had battled depression over the years, though the pair presented a happy picture with their daughters during that interview.
Reports had told of Fualaau being a troubled Samoan boy from a broken home living in a rough part of Seattle. His father served time in prison for an armed robbery, and he had a difficult relationship with his mother.
Letourneau by comparison was living what appeared to be a picture-perfect life with her two sons, two daughters and 'handsome husband' who initially stood by his wife during her first sentencing.
It wasn't until after the birth of her second child with Fualaau, Letourneau's husband filed for divorce and moved to Alaska with the couple's four children.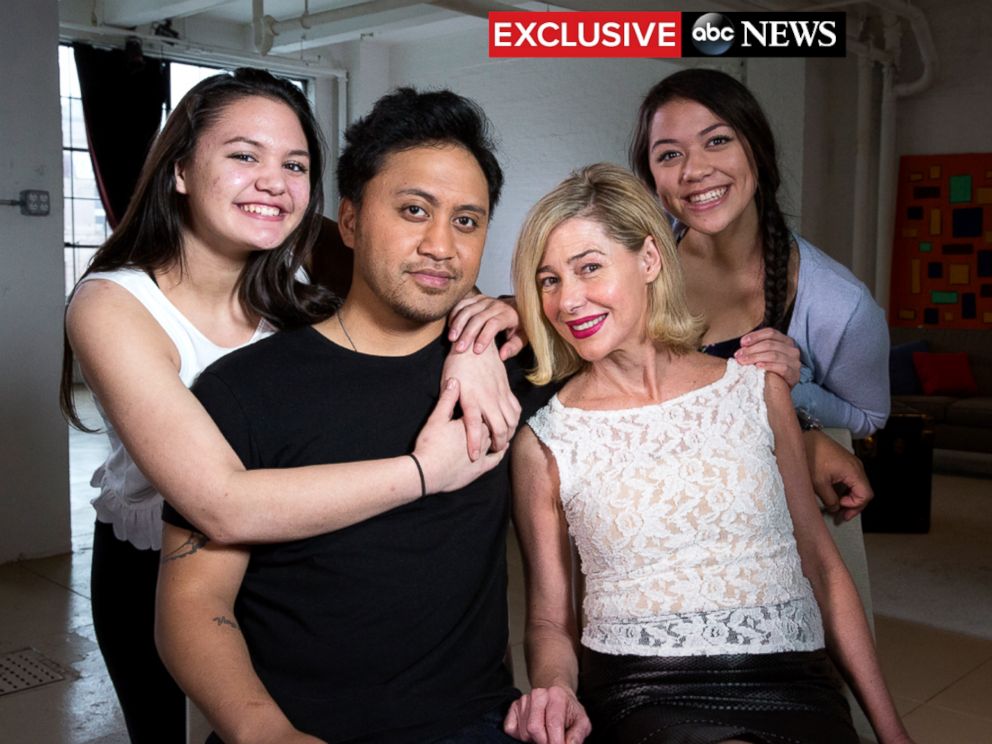 Nevertheless Letourneau insisted that she continued to remain close with her four other children from her first marriage, telling Barbara Walters,  'All of our holidays were always together, and they're very close with their sisters.'
While Letourneau may have told of happy times, Fualaau conceded becoming a father at such a young age and bringing up their two daughters without Letourneau being a daunting struggle.
The then student told of eventually being forced to drop out of high school and slipping into a depression, stating that at one point he battled alcoholism.
'I don't feel like I had the right support or the right help behind me,' he said. 'From my family, from anyone in general. I mean, my friends couldn't help me because they had no idea what, what it was like to be a parent, I mean, because we were all 14, 15.'
At the time, the then teen was forbidden from seeing his incarcerated teacher lover and mother to their two children.
Reiterated Fualaau, 'I'm surprised I'm still alive today. I went through a really dark time.' 
By the time the couple finally got married in 2005, a year after the ex teacher's release from jail, Fualaau was a 21 year old adult, with the ex teacher, 43 years old.
During the 2015 20/20 tv special with Walters, it was reported Fualaau was working as a DJ and Letourneau was hoping to both get back into teaching and remove herself from the sex offender registry.
These days, Fualaau works at a home and garden center while Letourneau is employed as a legal assistant, unable to teach due to her status as a sex offender.
Of note, Fualaau and his estranged wife also hosted 'Hot for Teacher' nights at a local bar a few years after their marriage. The couple's teen daughters, Audrey and Georgia have recently graduated high school, having studied in the same vicinity where their parents first met.