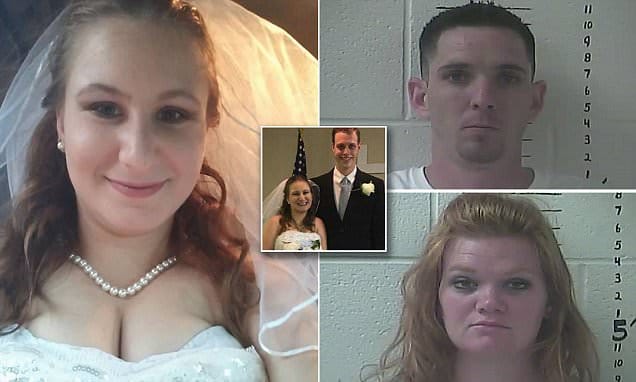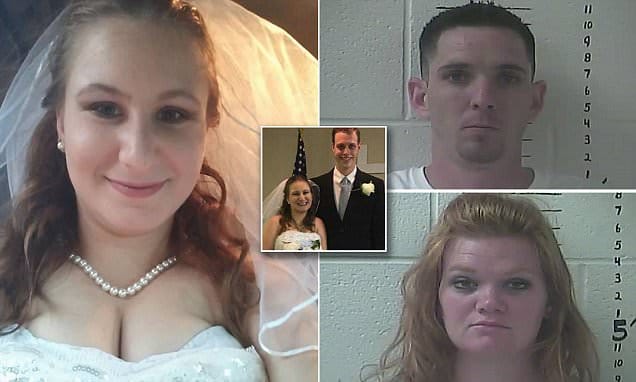 Amy Hammers a newly married bride and her co-workers, Brandon Mabery and Tiffany Thibodeaux arrested after having a threesome in public.
Also making their entry into tabloid sweepstakes is the three-way trifecta of newly married wife, Amy Hammers, and her co worker love interests, Brandon Mabery and Tiffany Thibodeaux, who were arrested after indulging in a public threesome.
Notice of the 19 year old bride's affectionate display of physical passion came after the trio were spotted engaging each other along the deck of Kiln, Mississippi family Creole seafood restaurant, Triple D's Landing.

Not that there was anything particularly family or wholesome when the hot for lust trio found themselves impetuously unable to put aside their kindred feelings for each other.
A subsequent police report noted the newly wedded wife, 19, her sales co worker, Brandon C Mabery, 30 of Kennedal, Texas and fellow worker, 26 year old woman, Tiffany Thibodeaux of Biloxi, Louisiana, working as sales operatives at alarm company, ADT.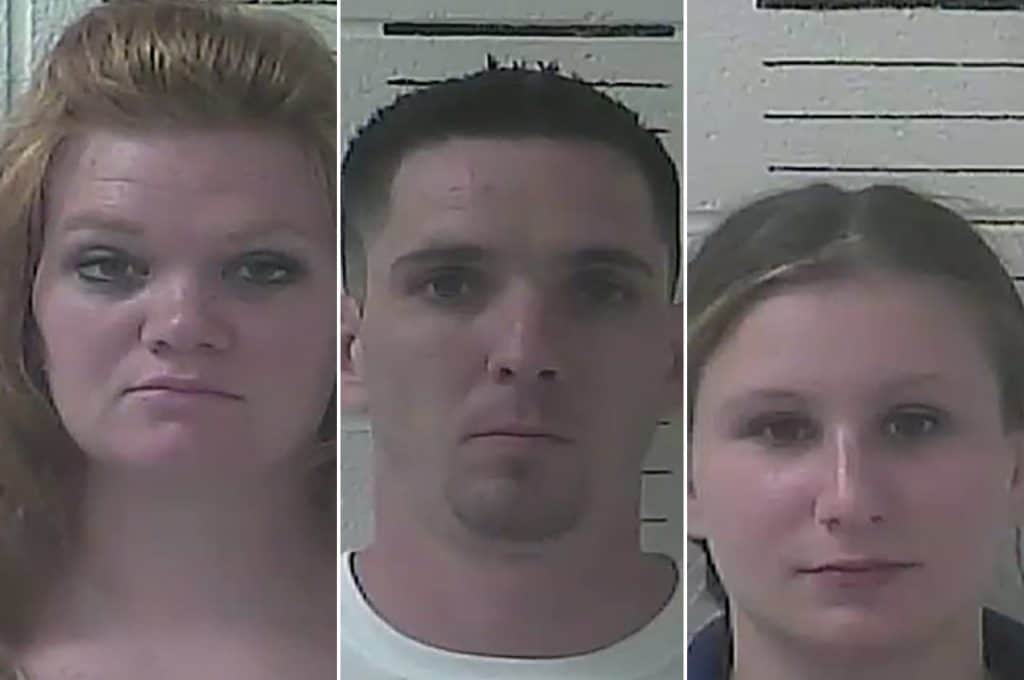 A report via the Star Telegram told of Hammers of Pearl River, Louisiana having gotten married just two weeks earlier when she came to be arrested with her fellow co workers, Wednesday afternoon.
According to Sheriff Ricky Adam, police were called to investigate the spontaneous display of public affection when the owner of the bar came across the 'trio right there, in the middle of the day.' Adding, 'In broad daylight. In front of God and everyone.'
At the time the family bar was closed, nevertheless the owner had driven to the establishment to take care of business. It was then that the female owner came across the three suspects also taking care of their own particular brand of business.
'She looked out the window and there they were,' Adam told via the Sun Herald. 'That's when she called us.' 
Hancock County Sheriff's deputies arrived and also got a glimpse of the steamy outdoor activity before making themselves known, according to Adam.
Told the sheriff: 'I can't imagine the stunned looks on their faces at the time when they saw our deputies,'
'I'd hate to have to tell mama and daddy I got arrested for such as that.'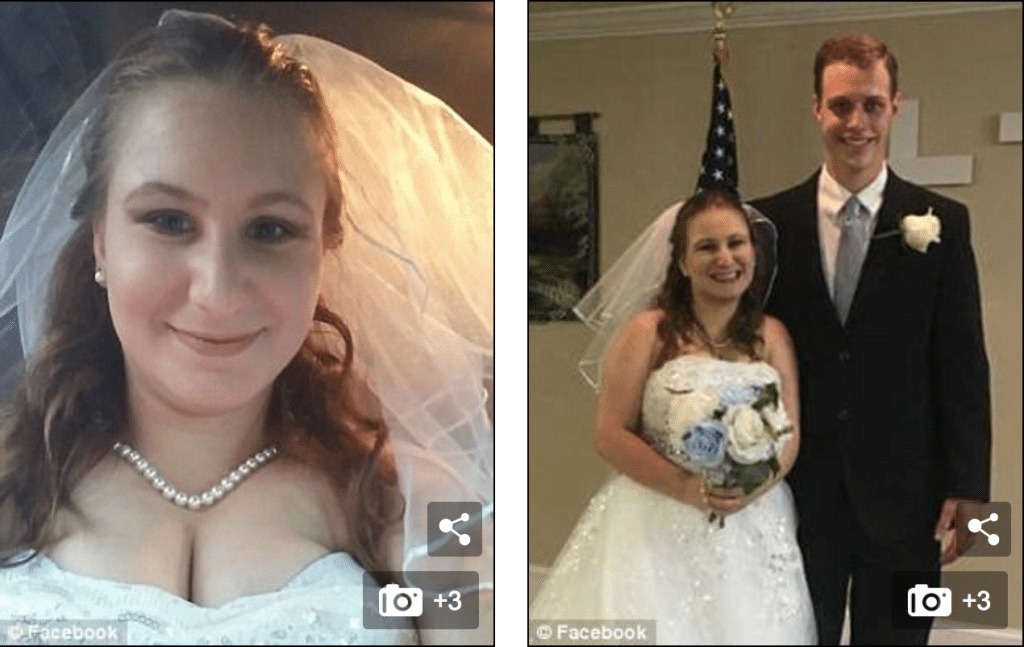 Hammers' Facebook page lists her under her married name of Wilson. She appears to have married John Wilson on April 28, just on a year after the couple became engaged.
Although Triple D's has few immediate neighbors, the bar's open deck overlooks an access road to a bayou local community – making events there very open to passers by noted the dailymail.
'It's a bayou there, across from some houses,' said Chief Deputy Don Bass. 'There's houses on both sides of the waterway.
'They'd be in the view of anyone in close proximity, and the deck is next to the road, which goes around the building. So they could well be visible,' he said.
He added that the 'crazy' situation was 'very unusual, but I'm not totally surprised. I'm sure it happens a lot, but they were unlucky to be caught.' 
Asked what may have preempted the trio choosing to go at it, Bass replied, 'I guess it's kind of scenic, it is on a bayou,'
Adding, 'It's kind of romantic, but no, there's no rhyme or reason here.'
If convicted, the defendants face up to six months in jail and a fine of up to $500. Penalties can be enhanced for offenders who were convicted in the previous five years: Up to a year behind bars, and a possible $1000 fine.
All three were charged with misdemeanor indecent exposure and released on $1,000 bond pending an upcoming court date. Indeed…