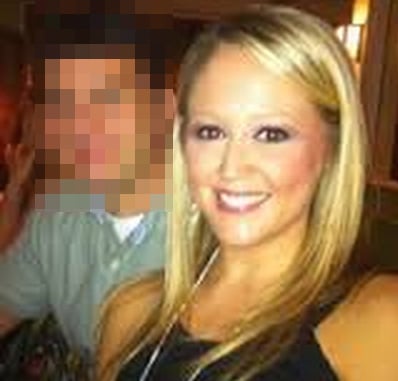 Shelly Dufresne not guilty: Was justice served when a Destrehan school teacher escaped legal culpability after an alleged threesome? A case of gender bias? 
Shelley Dufresne the former St Charles Parish, Louisiana teacher, accused of having a threesome with with one of her students, who was 16 at the time, and a fellow teacher has been found not guilty.
The 34 year old Destrehan High School teacher had faced two counts of carnal knowledge of a juvenile, in a decision that shocked community members.
A report via the Times-Picayune told of Judge Danyelle Taylor finding Dufresne not guilty due to prosecutors inability to prove without a reasonable doubt their case. 
Define reasonable doubt?
Judge Taylor told the court evidence provided by the main witness – the teenager who accused Dufresne of having sex with him and having a threesome on another occasion – was untrustworthy.
Told the judge of the star high school football player: 'I do not believe that the threshold has been met by the evidence presented to this court,' before going on to reference the teen's 'propensity to lie' and 'braggadocios nature'. 
Adding: 'Credibility becomes critical. While he is most certainly not on trial here today, his ability and his willingness to tell the truth are paramount issues for this court to consider'.
'This court knows for an absolute fact that (the teen) was willing to lie to the court,' she continued, which was in reference to a lie he told during his testimony about not wearing a watch and claiming that was why he did not remember the time or dates of the alleged sexual encounters.
Taylor added she felt it was likely something did occur, however it had not been proven.
Of question to this author's mind, had the sexes been reversed would the court also have held that the alleged victim was not trust-worthy and that the real victim was the teacher who had to fend off purported attempts at blackmail from the boy?
If she would have been convicted, Taylor could have faced 10 years in jail and a $5,000 fine noted the dailymail.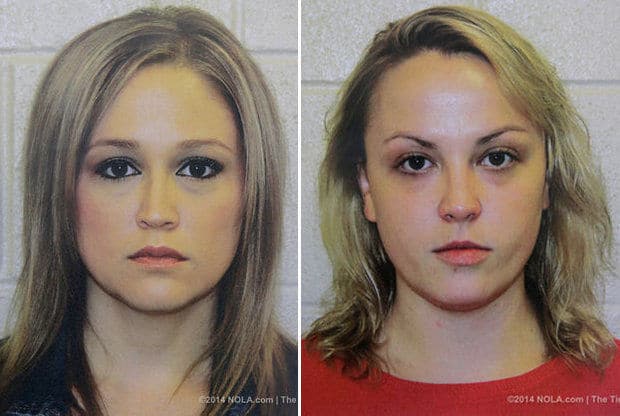 Shelley Dufresne trial: 'I love Mexican boys'
9 hour threesome: St. Charles Parish school, Shelley Dufresne, Rachel Respess…
Photos: Kimberly Naquin Destrehan teacher arrested having sex with female student
Photos: Threesome Louisiana high school teachers charged
Two Lousiana high school teachers have threesome with 16 year old boy. Arrested after bragging.
Shelley Dufresne, teacher accused of threesome with student seeks to be let out of house arrest to attend jazzercise.
Louisiana threesome teachers free on bail. But dad is a judge too…
Of note, coming into the trial, Dufresne had pleaded guilty in 2015 to an obscenity charge, during which time she admitted to having sex with the student. She was given a three-year deferred prison sentence and probation at the time.
But not even that was enough to sway a court's mind, never mind the fact that Dufresne is the daughter of Emile St. Pierre, one of just three judges in St. Charles Parish.
The not guilty verdict came a day after lurid details about the alleged encounters between the mother-of-three and the boy were revealed. 
At the time of the September 2014 incident, Dufresne had been the boy's 11th grade English teacher.  
The prosecution had claimed one encounter allegedly included fellow teacher, Rachel Respess, 26 and the alleged victim, then 16 who had taken the stand on Tuesday. 
During testimony, Dufresne's attorney had claimed there had been no sex because the teen 'couldn't get an erection.' But during his appearance on the stand, the teen maintained the trio had sex.
After alleged the group sex, it was claimed Dufresne went to buy a pill to increase the teen's stamina when she went to buy cigarettes but he didn't take. 
Also revealed was the teen having filmed a lewd video of Respess after she passed out from drinking. The New Orleans Advocate had previously reported the footage showed the student put his 'private parts in her face.' 
The student told the court that was the last night he had sex with Respess or Dufresne.
The court was told he showed this video to students in the football locker room and word soon spread to officials who investigated the incident. 
Authorities have not found this video but interviewed students who had seen the footage. The teen apparently filmed it out of revenge because of something that happened in Respess's class the year before, Dufresne's lawyer held.  
Dufresne's defense attorney Kim McElwee went on to say the boy blackmailed his client with nude photos. 
She told the court the teen sent here the photos and said: 'At any moment, I can expose this, and you can go to jail, and you'll lose your life as you know it.'
McElwee went on to criticize the court for not punishing the teen for filming Respess without her permission, even though he was a minor. Never mind the boy's claims he was sexually preyed on, which may have negated claims of privacy the teacher may have felt she was owed.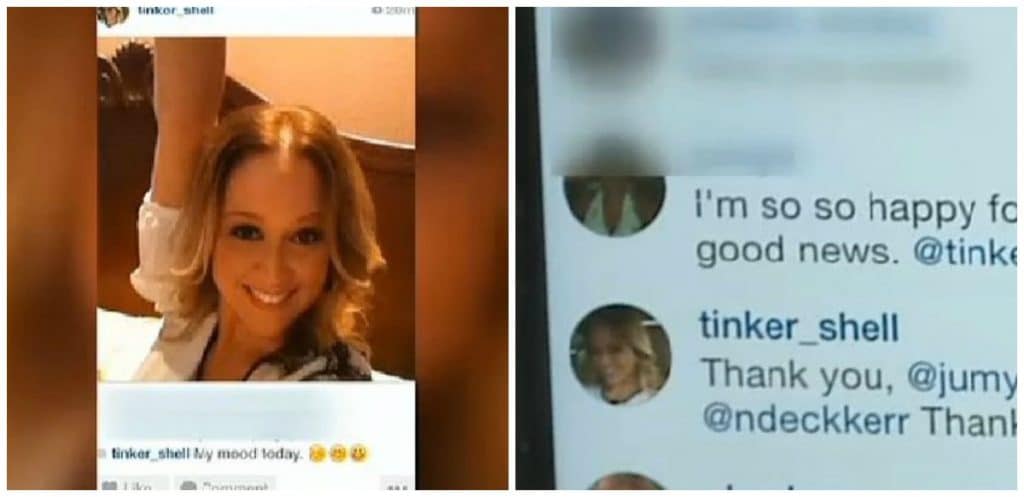 Other tawdry revelations included the teacher maintaining a fake Facebook account 'Madison Mexicano' where she had communicated with the alleged victim before and after allegedly having sex.
One message included Dufresne writing, 'I love Mexican boys.'
While another message read, 'Good morning sexy.' 
Messages which one questions would be staple dialogue between teacher and student and perhaps ought to have negated claims that the boy had merely sought to 'blackmail' the teacher but perhaps hold the woman to account for what the boy perceived as transgression against himself. Even if he may at the time have been a willing participant.
Wrote Dufresene after news of the video being disseminated, 'I trusted you … and you showed everyone everything'.
Comments that in this author's mind betray culpability and knowledge of transgression.
Wednesday's not guilty decision comes after Dufresne had previously registered as a sex offender in plea deal in St. Charles Parish to avoid jail time. 
Dufresne had to undergo a 90-day inpatient mental health treatment program, surrender her teacher's license and stay away from the victim and his family.
Respess' case will be heard next month.
Shelly Dufresne, 32, escapes jail after having sex with an underage boy. Posts victory selfie. Sickening monster https://t.co/qOYbREMOzI

— The Ronin (@Swashbuck77) March 17, 2016
I didnt hear the defense case today but I did not think it was going that stellar for Shelly Dufresne . Guess I was wrong

— Opinionated Catholic (@Opinionatedcath) April 26, 2017
#ShellyDufresne not guilty? Must be nice to have a daddy that's a judge. Apparently judges stick together for better or worse. What a joke.

— G Rich (@gdawgnola) April 26, 2017