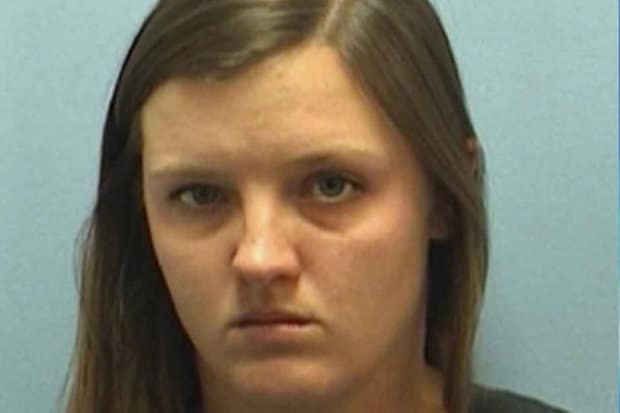 What led to Kendall Lucas an Austin, Texas sports teacher and coach having lesbian sex with a 17 year old student. Ten trysts in two month window.
Kendall Lucas a 25 year old Austin, Texas, female softball coach has been suspended after allegedly having repeated sexual encounters with a 17 year old pupil over the course of two months.
Upon her arrest, the sports teacher was charged with an improper relationship between an educator and a student.
 According to CBS Austin, the Taylor High School teacher had sex with the girl between March and May last year while she was head coach of her softball team.
A police report told of the teacher and her victim having no less than ten sexual trysts during the two month window reported KXAN.
If found guilty the sports coach could face up to 20 years jail. 
Matters came to the fore after the victim confided in two friends at Taylor High School, who tipped off officials, leading to a probe. 
Lucas reportedly turned herself into the police and confessed to the relationship after the school found out about the claims.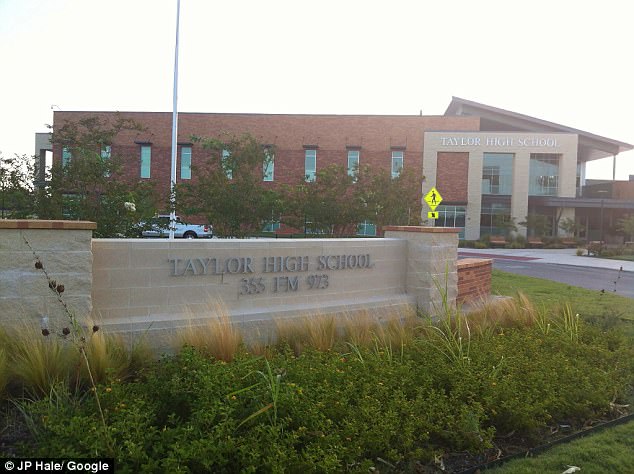 The school's principal Andrew Maddox said he was 'shocked and dismayed' at the 'disturbing' allegations, in a letter sent to parents.
'Like you, we are all obviously shocked and dismayed by this allegation and will be working to support all of our students in coping with this disturbing news,' he wrote.
Police said they were unaware of any other pupils who Lucas may have had a relationship with.
Told Taylor Independent School District in a statement: 'We have been made aware of a possible inappropriate situation involving a high school student and an adult employee.
'Our administration responded immediately and an investigation involving the Taylor Police Department is in progress.
'The employee has been placed on administrative leave, and the district is cooperating fully with law enforcement authorities.
'Due to the ongoing police investigation into this matter, the district cannot comment further on this incident.'
A staff listing on the Taylor ISD website has Lucas as the head softball and assistant volleyball coach, as well as a business education teacher.
Yet to be necessarily understood is what led to the sports teacher abusing her position of trust and authority and subjugating her victim….
News of more teacher-student impropriety follows a February report via the Austin American-Statesman stating that nearly 700 Texas teachers have had their teaching licenses yanked since 2010 due to allegations of sexual impropriety with students.