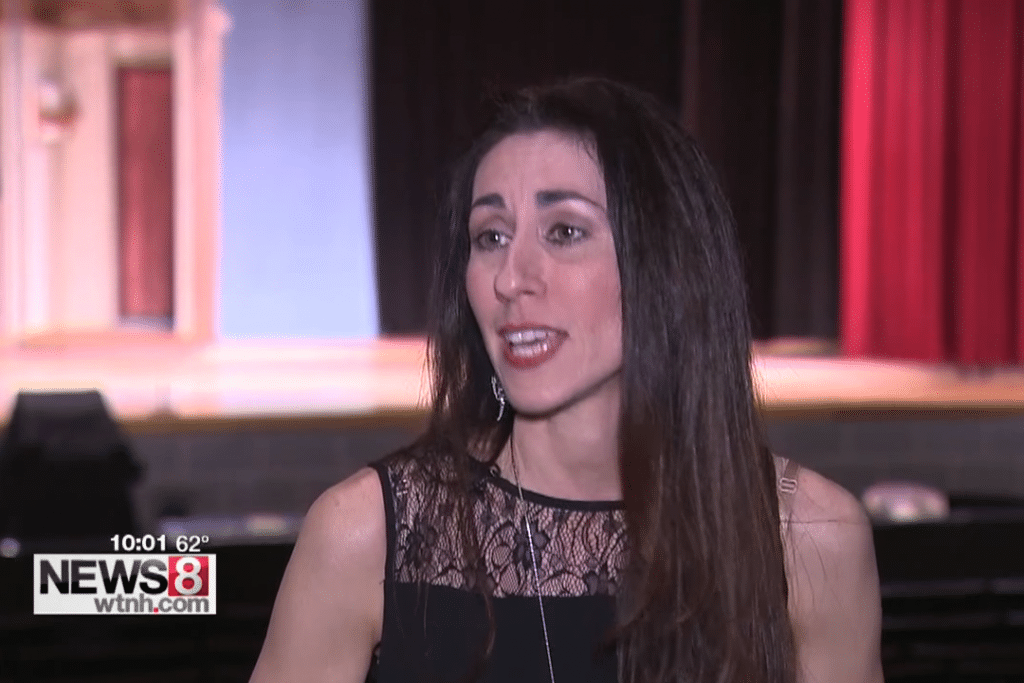 What led to Jennifer Frechette a drama teacher sexually preying on a 15 year told teen boy? A previous sexual tryst and incriminating back and forth texts.
Also making her foray into the ever expanding arena of female teachers having sex with their students is New Haven, Connecticut drama teacher, Jennifer Frechette.
The 44 year old woman's recent arrest comes after being accused of having sex with one of her students after allegedly being caught with her male victim in a dressing room with a blow up bed, tea light candles and condoms. 
Upon turning herself in last week after a warrant was issued for her arrest, Frechette, a married mother was charged with second-degree sex assault, fourth-degree sex assault and risk of injury to a minor on April 13. 
Appearing on Monday for her court arraignment with her husband, Frechette made bail after posting a $100,000 surety bond. 
At the time the woman was photographed walking hand in hand with the husband, while declining to answer questions about charges against her.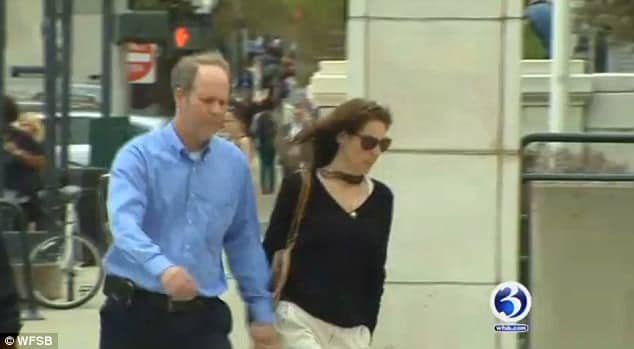 A report via WFSB told of two security officers catching the Wilbur Cross High School drama teacher in a dressing room with an underage male student in January, according to a cited arrest warrant. 
Authorities say the teen left, while Frechette appeared to be hiding 'in a fetal position.'
'Also in the room on the floor were battery operated 'tea light' candles, a mat that was made to look like a bed with pillows, a quilt, and a 'Beats' headphone case that contained several unused condoms,' the warrant said.
Frechette first denied that anything was going on, but the teen told investigators that he and the teacher exchanged text messages about having sex and had planned to do so the night they were caught. 
A report via wtnh told of the teacher saying that nothing had happened and that the boy had 'sweet-talked' her and that they were dress rehearsing for a play.
The teen told investigators that back in December Frechette performed oral sex on him on a couch inside of her classroom.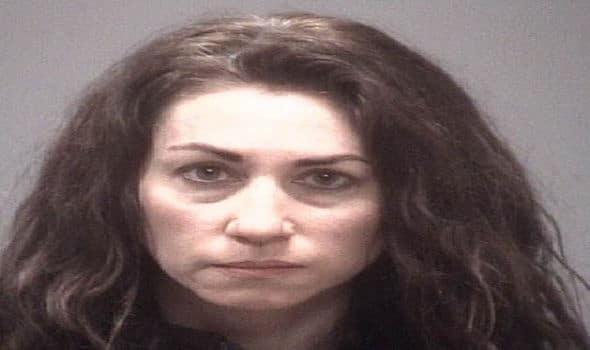 The alleged incident led to Frechette being placed on paid administrative leave after the school was notified in January.
In turn, the drama teacher was investigated by authorities, with police filing search warrants for Frechette's and the alleged victim's phones. 
The alleged victim's phone contained text conversations with Frechette that mentioned sexual intercourse, oral sex and how she was not attracted to her husband anymore.
Told the teen's lawyer, Tara Knight: 'When mothers and fathers send their kids to school they expect that their kids will be kept safe and not exploited in any way. If the allegations prove true in this case, this is the ultimate exploitation and the ultimate insult and offense to a mom and dad'
Responded Interim Superintendent of Schools Reginald Mayo on Friday, 'The care and safety of students is the top priority for New Haven Public Schools', 
'A breach of that responsibility by any staff member is cause for concern. The arrest of a New Haven teacher on allegations of sexual assault and risk of injury is deeply troubling.'
Counseling and staff support has since been offered to students who may be affected. 
Yet to be necessarily understood is why the teacher sexually preyed on the minor student and chose to abuse her position of power and authority over the boy.
School officials are currently taking the steps to fire Frechette.