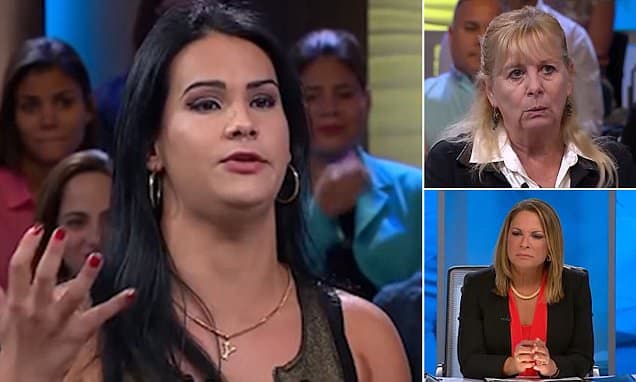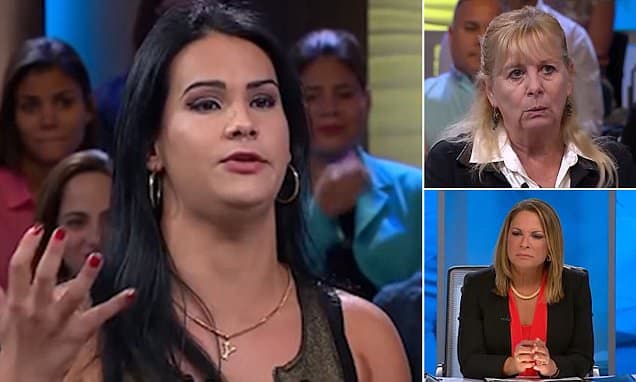 Casa Cerrado transgender call girl sues wife after penis breaks: A Spanish language courtroom show goes viral after viewers are left dumbstruck, but it did really happen?
In a case that has gone viral, a transgender prostitute has sued the widow of a man she had sex with after her penis broke during a fatal sex romp.
Appearing on the Spanish language courtroom show, Casa Cerrado ('Case Closed'), the girl identified as Jennifer pled her case in front of incredulous viewers.
According to a report via the UK's Sun, the transgender call girl told the show's host, Ana Mara Polo that she'd been hired by the man's wife to sleep with him as a treat for his 60th birthday. Do you suppose?
But things didn't go quite to plan…
During birthday celebrations, Jennifer who still has her male genitalia (indeed…), claims she fractured her penis after becoming stuck inside the husband, identified as Miguel, after he suffered a heart attack.
'His real fantasy was that he wanted me to penetrate him,' Jennifer said. 'So I had sex with him and he liked it.'
'I didn't think it was his first experience of that kind.'
Jennifer said she thought Miguel was having a good time only to suddenly have a heart attack and die. Can there be too much of a good thing?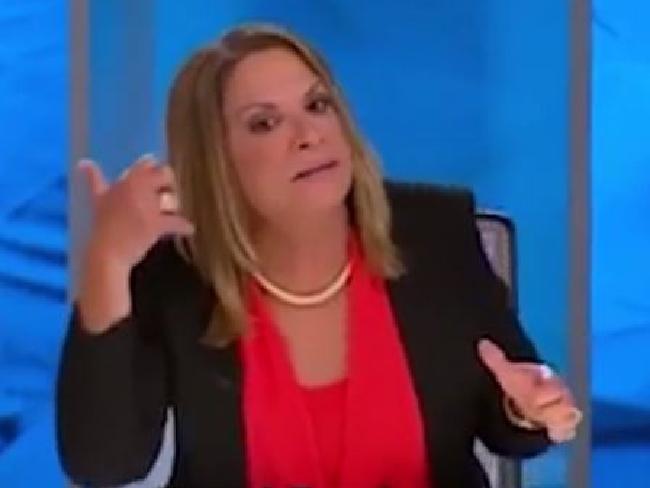 Asked the show's host, 'Why didn't you get up and walk away?'
Responded Jennifer: 'Because I was stuck, my penis was inside him.'
Hmmmmmmm- do you suppose?
A panicked Jennifer then called Miguel's wife, Sylvia, (naturally …) who in turn called cops and an ambulance.
Look out the window, the busy street lamps, the money flowing out of my purse, the screeching of distant cop cars, my manhood diminished for all to view….
Jennifer went on to say she was left 'mortified' when 'all the units in Miami' burst into the room, saying she only just managed to cover up with a sheet.
She said doctors managed to prise the pair apart but added 'my penis was fractured.'
In turn Jennifer had come to Casa Cerrado to sue Silvia for $US20,000.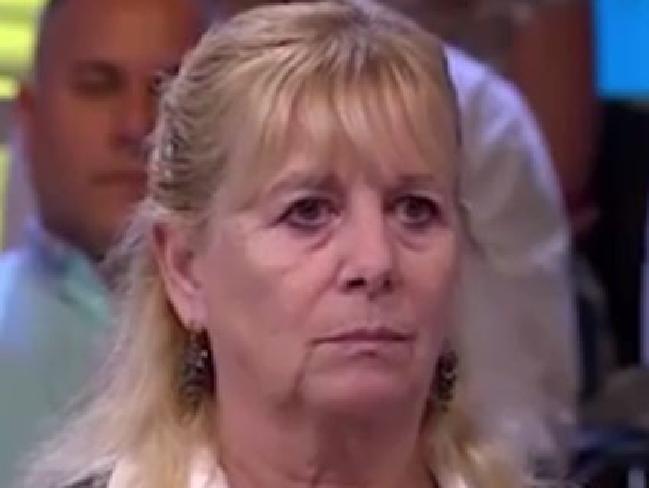 The episode which debuted on Friday has been viewed more than five million times on Facebook. According to the dailymail, first aired last October but resurfaced on the show's Facebook page last week.
And how did viewers respond?
Wrote one commentator: 'Omg I saw this case with my grandma before. Caso cerrado is something else.'
While another wrote: 'I can't take anymore, this can't be real, I am dead.'
While many commentators were left dumbstruck, others insisted the cases on the show are not real.
Wrote one person: 'Show is super fake … they hire perfect strangers to act out stuff that may or may not have happened in real life.'
The show does have a disclaimer saying the cases are acted out, but also says they are based on real life events. Do you suppose…?