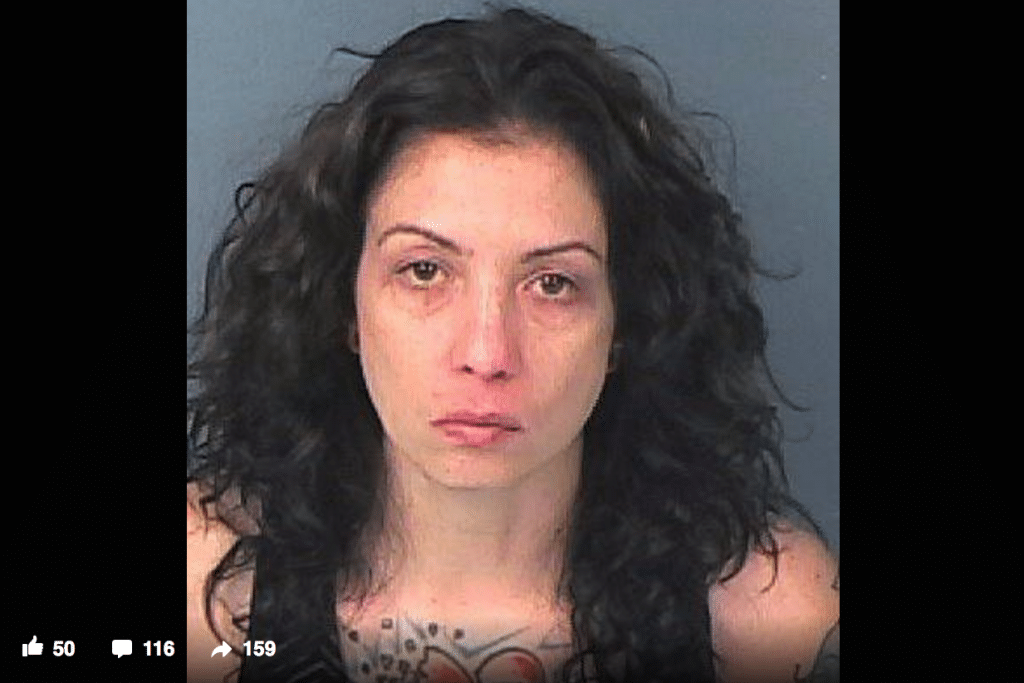 Valerie Michelle Valvo Hernando County, Florida teacher admits to having sexual relations with a minor student, using drugs and weed to get in the mood.
Valerie Michelle Valvo a 34 year old Hernando County, Florida teacher has been arrested after allegedly having sex up to half a dozen times with a 17 year old student.
Upon her arrest the woman admitted to the intimate trysts at her home which according to the teacher involved 'setting the mood' by having a few drinks, a bit of weed to smoke before partaking in sex. Naturally.
The admission led to the Hernando County teacher been booked with unlawful sexual activity with a minor and contributing to the delinquency of a minor according to police.
The Central High School art teacher confessed to doing the deed at least five times, authorities said.
Both Valerie Valvo and the teen, who was not identified, claimed that the physical trysts were consensual.
The Hernando County Sheriff's Office told WFLA they began investigating Valvo after receiving a tip about a high school teacher sleeping with a male student.
When deputies interviewed the boy, he admitted to having sex with her at her home in Spring Hill on at least three occasions.
Valvo later agreed to talk to police — saying they actually had intercourse at least five or six times.
'He's not old enough to consent to a relationship like that,' tended Denise Moloney, of the Hernando County Sheriff's Office.
The age of consent in Florida is 18 according to state law.
Both Valvo and the teen confessed to smoking marijuana together and drinking alcohol while inside her home, cops said.
According to a spokesperson for the local school system, the art teacher has been employed for the past three years. She has since been suspended — with pay — pending the outcome of the investigation.
While the art teacher's antics have raised eyebrows, it was the woman's mugshot which caught the world's imagination.
With her police bookings photo posted to Facebook by police, the art teacher's colorful chest tattoo was clearly visible along with some ink on her left arm.
'The sad part is that this Woman [sic] is well liked by many students,' wrote one user.
'I have to wonder what goes through the mind of an individual like this,' another said.
While another posited: 'There have been so many cases such as this all over the country. Each time the teacher is caught and loses their job, their family, their dignity, and their freedom. Why does each one that comes after the countless before them makes them think they will end up any different?'
The art teacher is thought come Thursday night to still be in custody pending posting $15,000 bond.
Valvo is one of several teachers to be arrested in the recent past sexually preying on their students. 
Most recently, a high school teacher was caught engaging in "sexual contact" with a 17-year-old male student in Texas. Her mugshot wound up going viral after she chose to smile from ear-to-ear for the photo. The teacher's lawyer would later protest his client was only smiling cause she knows she was innocent.